Attend A Fundraising Event
Fundraising events are a great way to support the museum while participating in fun and engaging events. Every year, hundreds of thousands of dollars raised from these events support Nassau County Museum of Art's artistic, operational, and community engagement programs. Your participation enables us to be a center for cultural engagement for all in our community. We hope you will join us in making these exciting events a success.

Holiday Shopping Benefit
Thursday, December 3 – Saturday, December 5
A special Champions for Charity shopping event at Americana Manhasset and Wheatley Plaza. 2020 marks the 25th Anniversary of Champions for Charity®! Since its inception, Champions for Charity® has raised nearly 14 million dollars for not-for-profit organizations. Taking an active role in the community continues to be a cornerstone of Americana Manhasset's 63-year history. The Museum is so grateful to the Americana Manhasset and all the shoppers. Check back this fall for more details on how to participate.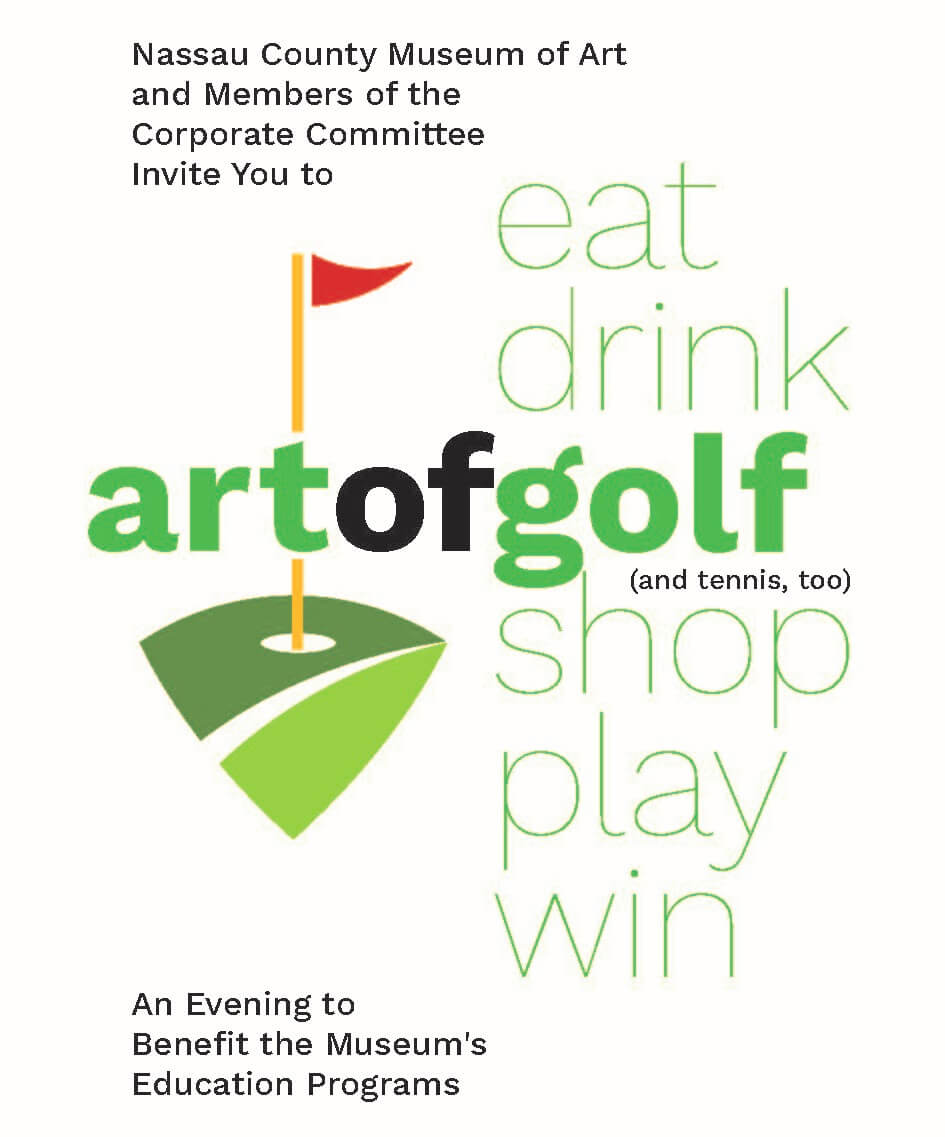 Art of Golf
Thursday, March 26
Corporate Members host a fun evening of networking, golf pro tips, games, discounted shopping, food tastings from many of Long Island's top restaurants, craft beer and premium wines at the spectacular PGA Tour Superstore in Westbury. Click the links, below, for more information and to buy tickets to this fun event.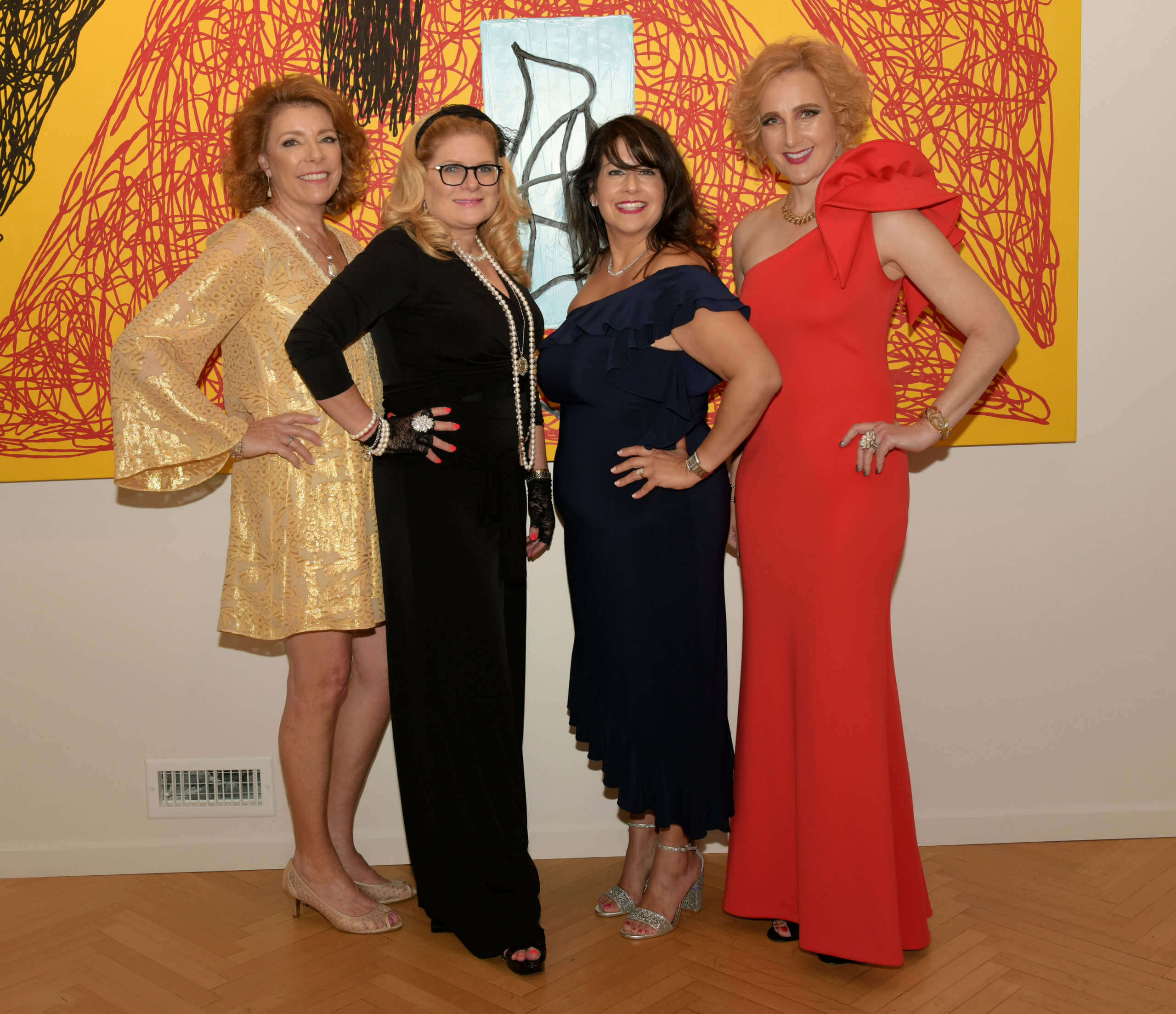 2020 Museum Ball
Saturday, June 13
The 2020 Museum Ball will be a fitting finale to a year long celebration of the Museum's 30 year milestone. This major annual fundraiser is the most sought-after gala ticket on the Gold Coast and brings together hundreds of the museum's most enthusiastic supporters and honored community leaders. Highlights include a cocktail reception, dinner and dancing, along with tempting auction prizes such as paintings, sculpture, jewelry, fine dining and one-of-a-kind experiences.
Ball Sponsor RXR
Honoree Joseph Graziose
EVP, Residential Development & Construction, RXR
The spectacular turnout for the Nassau County Museum Ball, So80S held on June 8, raised a record $621,230 in revenues, far exceeding any previous event. The 430 attendees, including trustees and longtime supporters of the museum as well as leadership and business associates of Ball Sponsor RXR and family members of honoree Joseph Graziose, danced to 80's music and dined on a sumptuous banquet prepared by Elegant Affairs, one of the region's most renowned caterers.
We are grateful to our many sponsors
BALL SPONSOR: RXR
AUCTION SPONSOR: AMERICANA MANHASSET WHEATLEY PLAZA
COCKTAIL SPONSOR: THE CAPPELLI ORGANIZATION
DINNER SPONSOR: MORICHES CONTRACTING, INC.
ORCHESTRA SPONSOR: IKE, MOLLY & STEVEN ELIAS FOUNDATION
INVITATION SPONSOR: THE S. J. CUCHEL FAMILY
LEADERSHIP SPONSORS:
DEBORAH A. CANNON
DANIEL GALE SOTHEBY'S INTERNATIONAL REALTY
FLORENCE CORPORATION
THE KLAR ORGANIZATION
INTRACOASTAL ABSTRACT CO., INC .
ARLENE AND ARTHUR LEVINE
NICOLIA INDUSTRIES
THE POSILLICO FOUNDATION, INC .
LESLYE & RICHARD RADUTZKY
R.J. INDUSTRIES, INC.
EDUCATION SPONSORS:
CAMERON ENGINEERING
CAPITAL GROUP
DIFAZIO POWER & ELECTRIC
MACCARONE PLUMBING, INC.
UNITED AIR CONDITIONING
PATRON DONOR SPONSOR: THE RALLYE MOTOR COMPANY
GOLD DONOR SPONSOR: CONFUCIUS INSTITUTE FOR SCIENCE & HUMANITIES
SILVER DONOR SPONSORS: THE DONALDSON ORGANIZATION, DENISE & ROBERT SILVERBERG
BRONZE DONOR SPONSORS: USI INSURANCE SERVICES, LLC, THE BUILDING & CONSTRUCTION TRADES COUNCIL OF NASSAU AND SUFFOLK COUNTIES, SIEGEL CONSULTANTS LTD, UNIQUE DESIGNS BY UZI, CITI BANK, BERKSHIRE HATHAWAY LAFFEY INT'L REALTY/ DEE DEE BRIX, THE HALEGUA FAMILY
JUNIOR DONOR SPONSOR: P.W. GROSSER CONSULTING
MEDIA SPONSOR: New York Cottages and Gardens