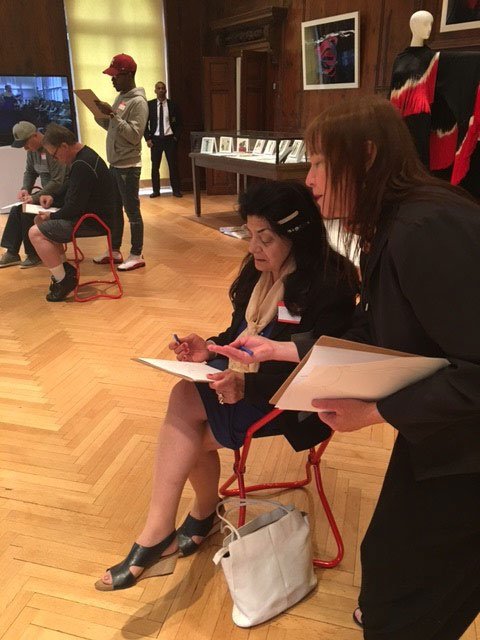 Mornings at NCMA
EARLY MORNING PROGRAM FOR ADULTS WITH EARLY-ONSET ALZHEIMERS OR DEMENTIA
Saturdays, May 30, June 27, July 25, August 29, September 26, October 24, November 21, December 19
9:45 – 10:45 pm
The Mansion
Art of Conversation a monthly program for adults with early-onset Alzheimer's disease or Dementia to be accompanied by a care partner. Join us before visiting hours as a Museum Educator will facilitate an inquiry-based tour of the galleries encouraging open discussion and personal reflection. Family members and friends 12 years old and up are welcome.  Each session is limited to a total of 25 people.
Each program limits the number of registrants so pre-registration is 

required.  Registrants will be sent confirmation via email.

Doors will open at 9:30 am for a one-hour guided tour beginning at 9:45 am

Each session will be unique with changing themes

Participants must be accompanied by a caregiver 
For Information email: Llynch@nassaumuseum.org
These programs are funded by a grant awarded by: The Phyllis Backer Foundation, Inc.