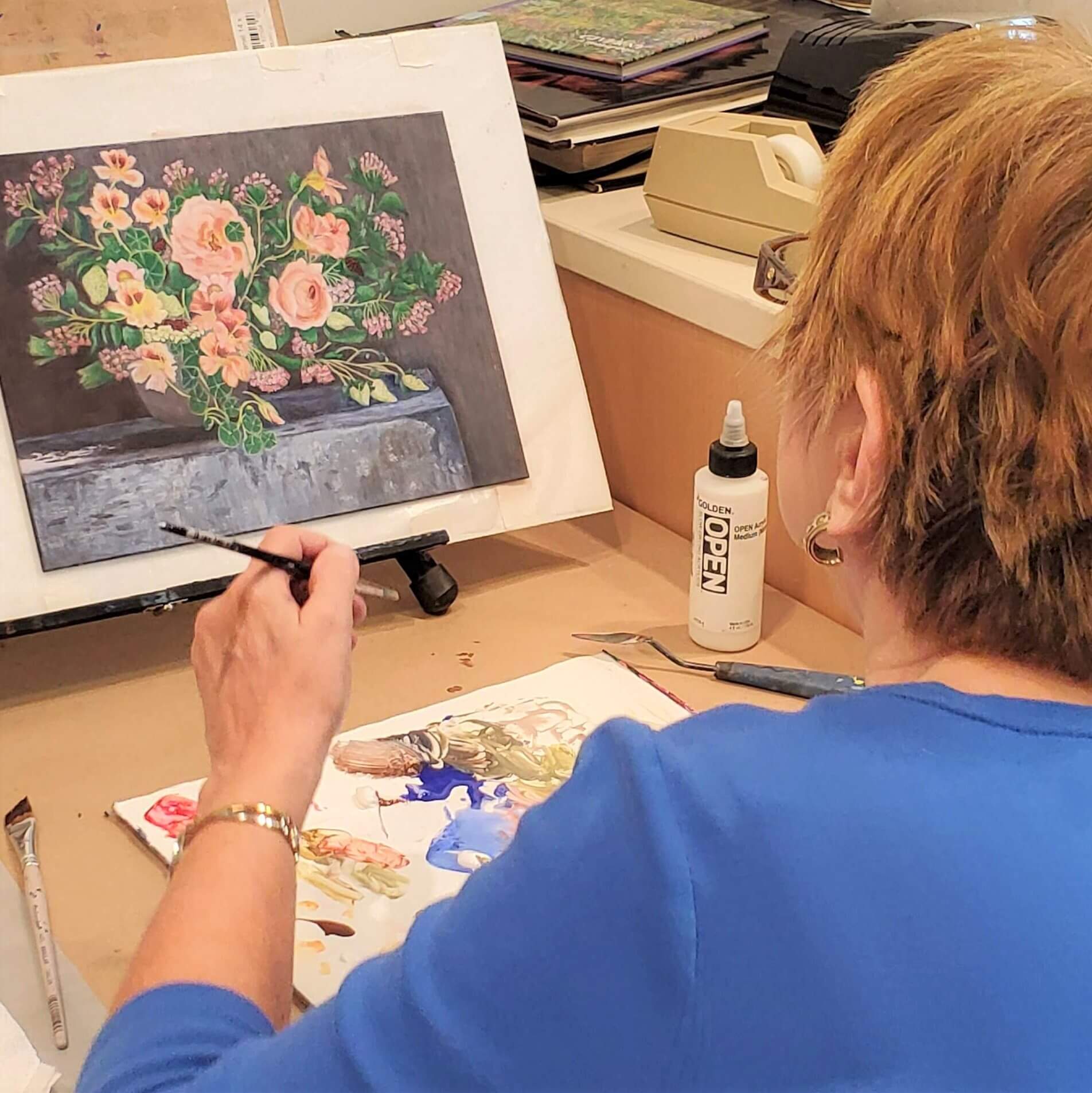 Acrylic Painting
3-week intensive
In-person art class with Robyn Cooper
Located at The Manes Art & Education Center
All levels
Adults and Teens 16+
Wednesdays, 9:30 am-12 pm
Winter Session 1 – (3 weeks) January 5, 12, 19
$162 members | $150 non-members
Join us for a 3-week painting experience open to painters of all levels. Observe a colorful still life and paint under the guidance of artist and instructor Robyn Cooper, or work independently on the subject of your choice with the creative suggestions and helpful tips from the instructor and peers. Paint in realism while learning how to closely observe a still life and accurately render the objects in both shape and color – or explore abstract or conceptual painting styles. Color mixing demonstrations are offered along with skill building lessons about composition and value.
Pre-registration is required for this class.
Bring your art materials on the first day of class. Water cups, papertowels, standing and tabletop easels are available for in-studio use.
For questions regarding this class or registration, please email artclasses@nassaumuseum.org
COVID 19 Safety – Covid-19 vaccines are required by all persons enrolled for in-person adult art classes at The Manes Center with proof of vaccination presented on the first day of class. Limited to 6 students per class. Face masks must be worn in common spaces of The Manes Center including the lobby, restrooms and when visiting the Mansion. Participants may remove masks in the art studios only during class time. Exit doors will be open in the studios for ventilation when weather permits.