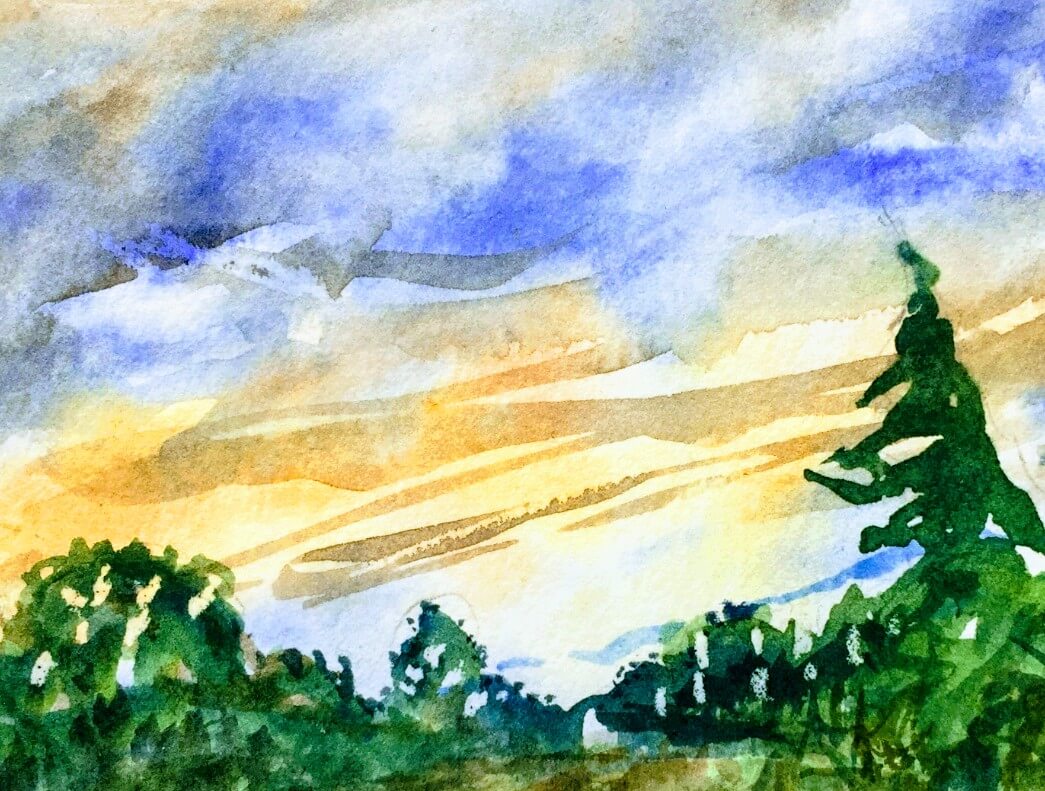 Approaches to Landscape in Watercolor
Virtual class with Pam Koehler
Beginner to intermediate levels
Adults and Teens 16+
Mondays, 10 am-12 pm
(4 weeks) August 10, 17, 24, 31
$140 members – $160 non-members
Explore the unique and expressive qualities of watercolor painting through the study of landscape. Participants experiment in color mixing, utilizing various techniques and surfaces while learning linear and aerial perspective, brushwork, composition and color studies. Find inspiration in your personal photos, observations of the world of nature as see through your window or out in your yard or garden. 
Pre-registration is required for this Zoom facilitated class.
Participants must have materials for the first day of class.