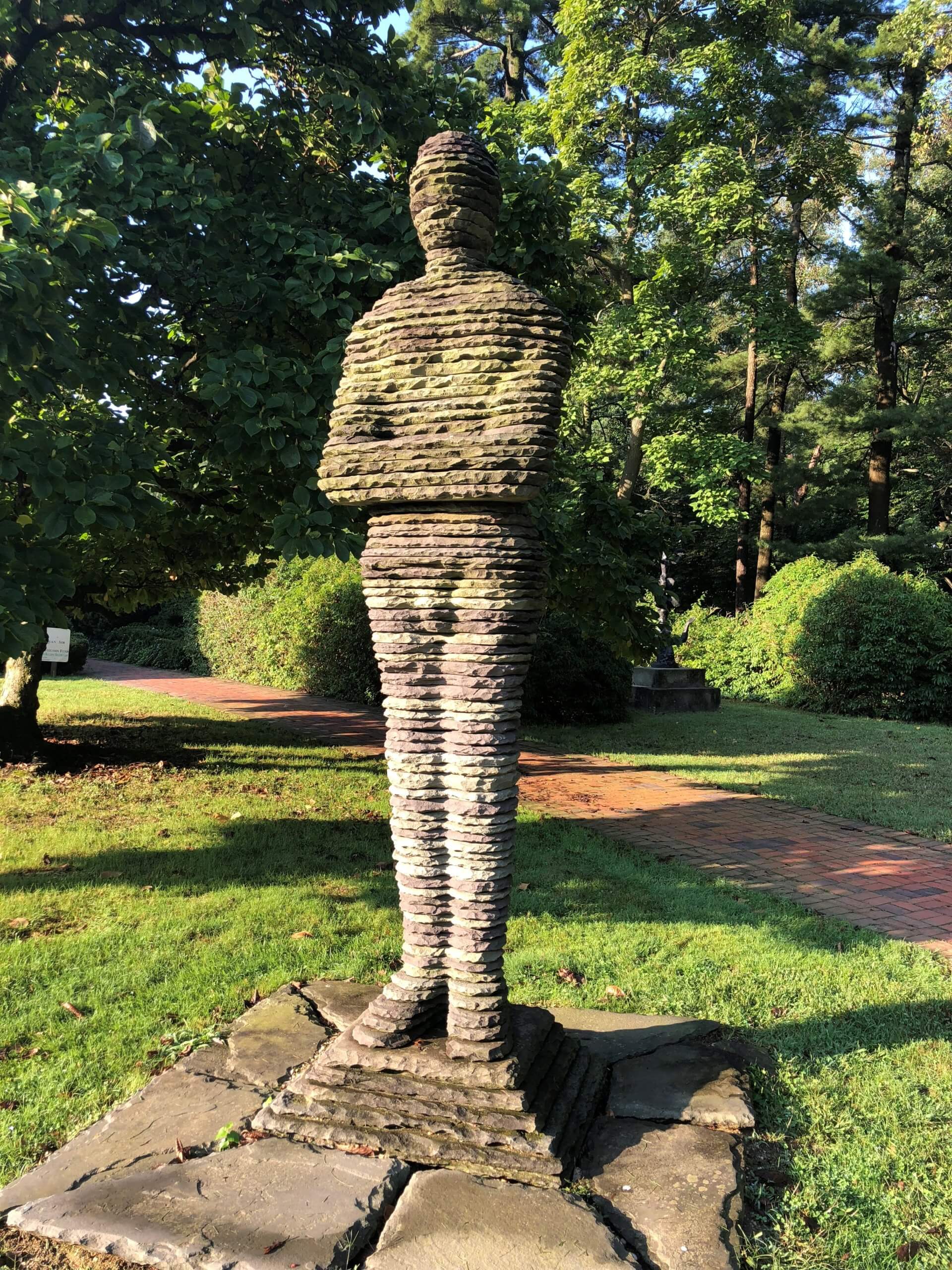 What kind of person do you think this is? Does this look like a real person? What looks real or unreal in this sculpture?
Boaz Vaadia
Shaul, 1986
Bluestone
5.5' x 6' x 9.5'
Extended Loan, Courtesy of the Artist
"My sculptures are executed by hand carving each individual layer and stacking it up until the piece is completed. Although at this point the piece will stand up by itself, I bolt it together with threaded rods and glue for permanence and safety." The stone is Vaadia's partner and his job is to work with it, allowing its true nature to be revealed.
Boaz Vaadia, (1951 – 2017) – Vaadia grew up on a farm in Israel watching his father use an old-fashioned mule-drawn plow.  As a child he gathered materials from the land and assembled them into sculptures, finding it easier to work in images and three-dimensions than in words because of his dyslexia. In 1975 Vaadia moved to New York City.  At first his works were all abstract, created with natural materials.  But since 1985 the work has all been figurative. Vaadia's stone figures began in 1985 when he discovered the slate sidewalks in Soho, near his studio, being ripped up and replaced. He took the shattered sheets of ancient, fragile stone and began stacking them in layers "working in harmony with the artistry of nature." It was a natural connection for Vaadia who has always worked with the earth and man's relationship to nature.
I see stone as the bone structure of the earth. By carving the stone, I release its inherent energies. It now carries a direct message to the soul of the viewer. Man came from the earth and in death returns to it. – Boaz Vaadia