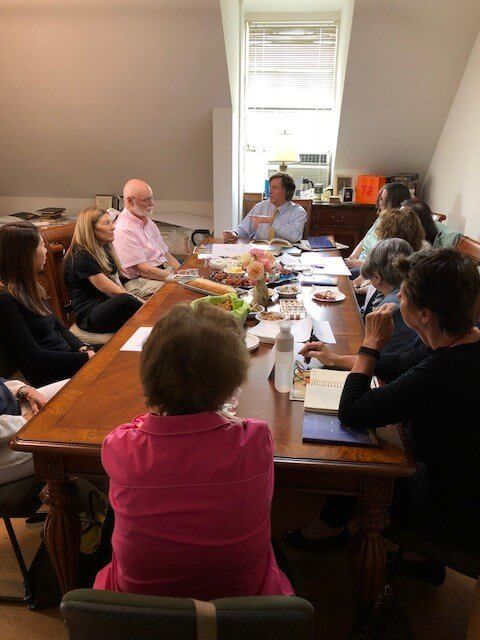 Virtual Director's Seminar: Code Blue
4 Sessions 
Tuesdays, September 15*, 29, October 13, 27
4:00 pm
*Sept. 15 is at 5:00 pm
$20 members, $30 non-members per session 
Registration includes a digital copy of the blue. exhibition catalogue. Most of the literary texts that will be discussed are in the anthology which concludes the catalogue. 
Limited availability. Pre-registration is required for access via ZOOM.
Director's Seminar: Code Blue
Session 1: Blue in Art History from Medieval to Modern
Tracing the blue thread from Chartres and illuminated manuscripts through Giotto, Raphael, Renoir, Van Gogh and Cezanne.
Session 2: Blue in Literature
A "blue bouquet" of poems and prose excerpts featuring Marcel Proust, A.S. Byatt, Raymond Carver and many others.
Session 3: The Doors of Perception
A discussion of Aldous Huxley's classic text, along with Christopher Winter's epic painting in our show, that emphasizes the psychological and perceptual experience of blue.
Session 4: Decoding Blue
The range of symbolic meanings that one color can have, not just through the history of art but theology, philosophy, politics (flags and heraldry) and even business (marketing and trademarks) is on astonishing display in this fast-moving survey of blue's significance through the ages.