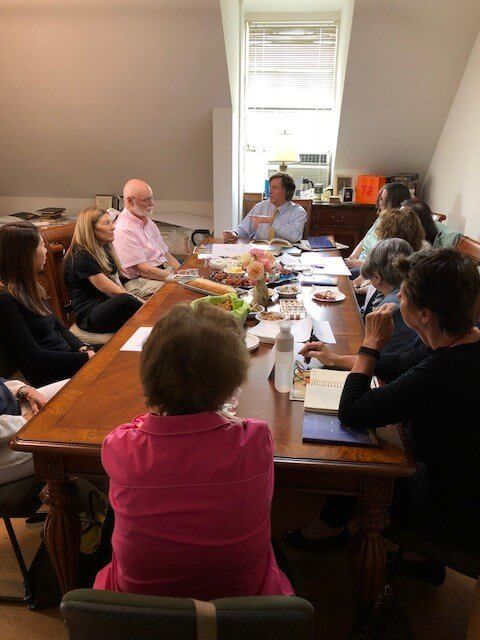 Director's Seminar: On Being Blue
Dates To Be Announced
$30 members/ $40 non-members per session
$110 members/ $150 non-members all four sessions
Session I: Picasso and Matisse (Night and Day)
We follow the path of blue through the works (and close friendship) of Matisse and Picasso, tracking the sources to Cezanne, Lautrec and the Old Masters.
Session II: Picasso, Hockney and Stevens: The Blue Guitar
One summer on Fire Island, David Hockney read "The Man with the Blue Guitar" by Wallace Stevens, which inspired a series of drawings and prints, four of which are in the current show. Close readings of the original Picasso painting, Stevens' brilliant poems and Hockney's deeply personal reflections bring three great minds together.
Session III: The Silk Road's Blue Thread
Track the route of cobalt, aquamarine, indigo and other blues from Europe to Asia and back again, examining at first hand the paintings, prints, ceramics and glass in the exhibition. As Asian ceramics made their way to Europe, or when Prussian blue was introduced to the woodblock printing studios of Japan, the international trade in ideas flourished.
Session IV: Decoding Blue
The range of symbolic meanings that one color can have, not just through the history of art but theology, philosophy, politics (flags and heraldry) and even business (marketing and trademarks) is on astonishing display in this fast-moving survey of blue's significance through the ages.