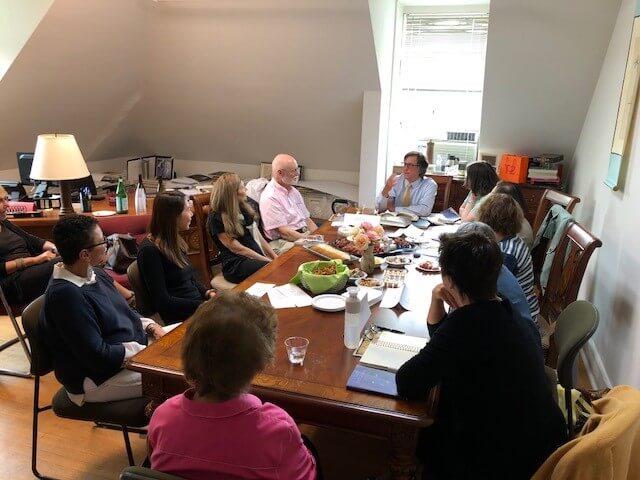 Director's Seminar with Charles A. Riley II, PhD: The Aesthetics of the Avant-Garde
3 Sessions on-site
Tuesdays, April 18, May 23, June 20
4 pm
$20 Members | $40 Non-members per session
Limited availability. Pre-registration is required.
April 18 – Part I: Oscar Wilde and Decadence
Wilde's influence on a generation of painters, poets and playwrights, including Lautrec, Aubrey Beardsley and the poet Algernon Swinburne, was based on his reputation as a decadent aesthete. Reading his critical writings and excerpts from The Picture of Dorian Gray, along with the writings of Whistler, Swinburne and the journalists of the infamous Yellow Book, we examine Wilde's place in the Modernist movement.
May 23 – Part II: Balthus and Neo-Classicism
Not all avant-garde figures were plunging headlong into abstraction. Balthus, along with Derain and such figures as Nijinsky and Prokofiev, were experimenting with the re-invention of classical forms and motifs, notably those of the Renaissance. A decadent in the manner of Wilde, an Old Master painter among the Cubists (Picasso considered him a great talent), Balthus also became associated with the fiction of Nabokov, a literary connection we will consider.
June 20 – Part III: Baldessari and the Making of the Avant-Garde
John Baldessari's grade roster from Cal Arts feature a roll call of the avant-garde in our time, from Eric Fischl (who never technically took a class with him) to David Salle, James Casebere, Tony Oursler, Ericka Beckman, Ross Bleckner, Carrie Mae Weems, James Welling and so many other art stars. We examine not only Baldessari's own art but some of the famous assignments and statements offered by the man  many consider the most influential art school teacher of the 20th century. On your first day you could expect the mantra: "Make no more boring art."