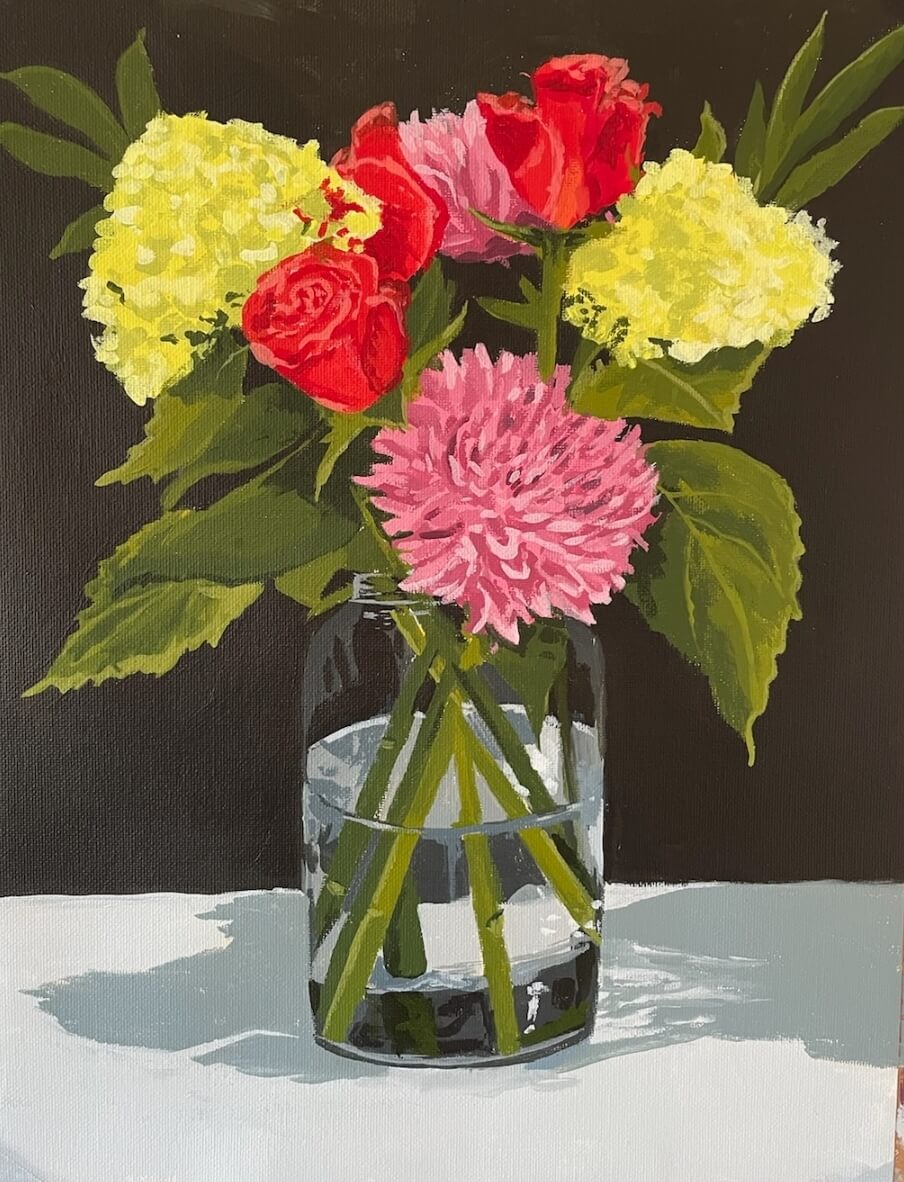 Fear-Free Acrylic Painting
On-site class with Robyn Cooper
Location: The Manes Art & Education Center
Beginner to intermediate levels
Adults and Teens 16+
Spring Session 2 – (6 weeks) May 24, 31, June 7, 14, 21, 28
Tuesdays, 10 am-12:30 pm
$270 members | $300 non-members
Summer Session – (3 weeks) July 12, 19, 26
Tuesdays, 9:30 am-12 pm
$135 members | $150 non-members
Take the fear out of painting and find your artistic groove in a relaxing and creative environment. Trying something new may feel intimidating, but instructor Robyn Cooper alleviates and erases any apprehensions about painting with step-by-step, easy to follow, demonstrations in a comfortable and supportive class. Using photos, still life and art made by master painters for inspiration, practice a variety of skills and techniques involving application, color mixing and observation. Work independently under the guidance of an instructor, and participate in lively critiques and discussions with fellow artists. Participants may work in realism, abstract or conceptual styles.
Pre-registration is required for this in-person class.
Participants must have materials for the first day of class. Please see list below.
For questions regarding this class, please email
artclasses@nassaumuseum.org