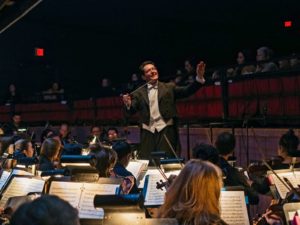 Members of the Massapequa Philharmonic will perform in the Museum's Collection Gallery while visitors enjoy the music wafting through the galleries as they view the exhibitions.
Sunday, February 28, 1 – 2 pm: Mozart Oboe Quartet and Mozart Piano Quartet
Sunday, March 14, 1 – 2 pm: MPO String Quartet with Ben Fox performs Brahms Clarinet Quintet
Sunday, March 21, 1 – 2 pm: MPO performs two serenades by Antonin Dvořák—the Serenade for Winds Op. 44, and the Serenade for Strings Op. 22.
Free with Museum admission: Adults: $15, Seniors: $10 (62+), Students with ID: $5, Children under 12: $5, Children under 4: Free, Museum Members: Free
Click here to purchase or reserve tickets
Please note: there is no seating for these performances.