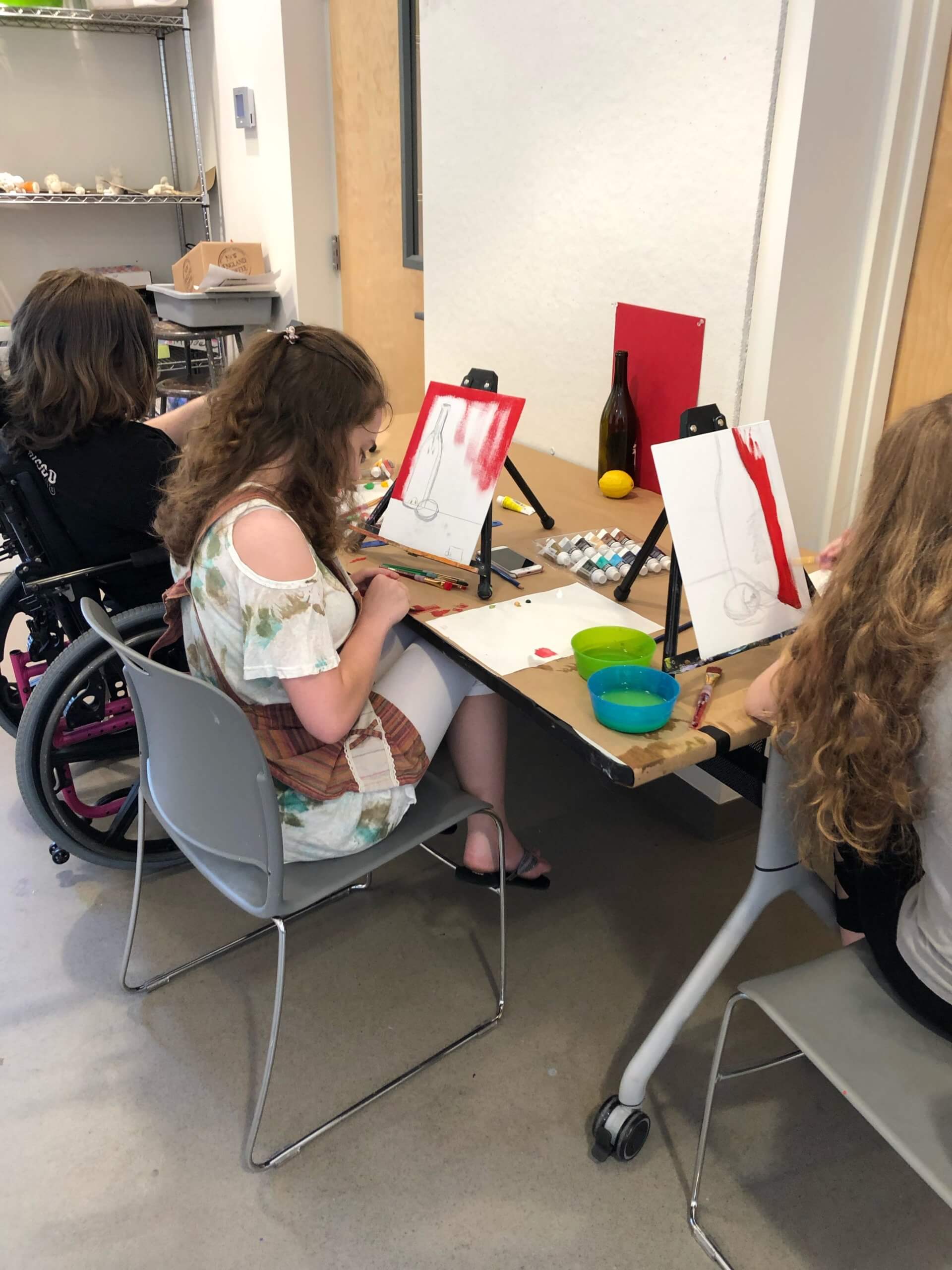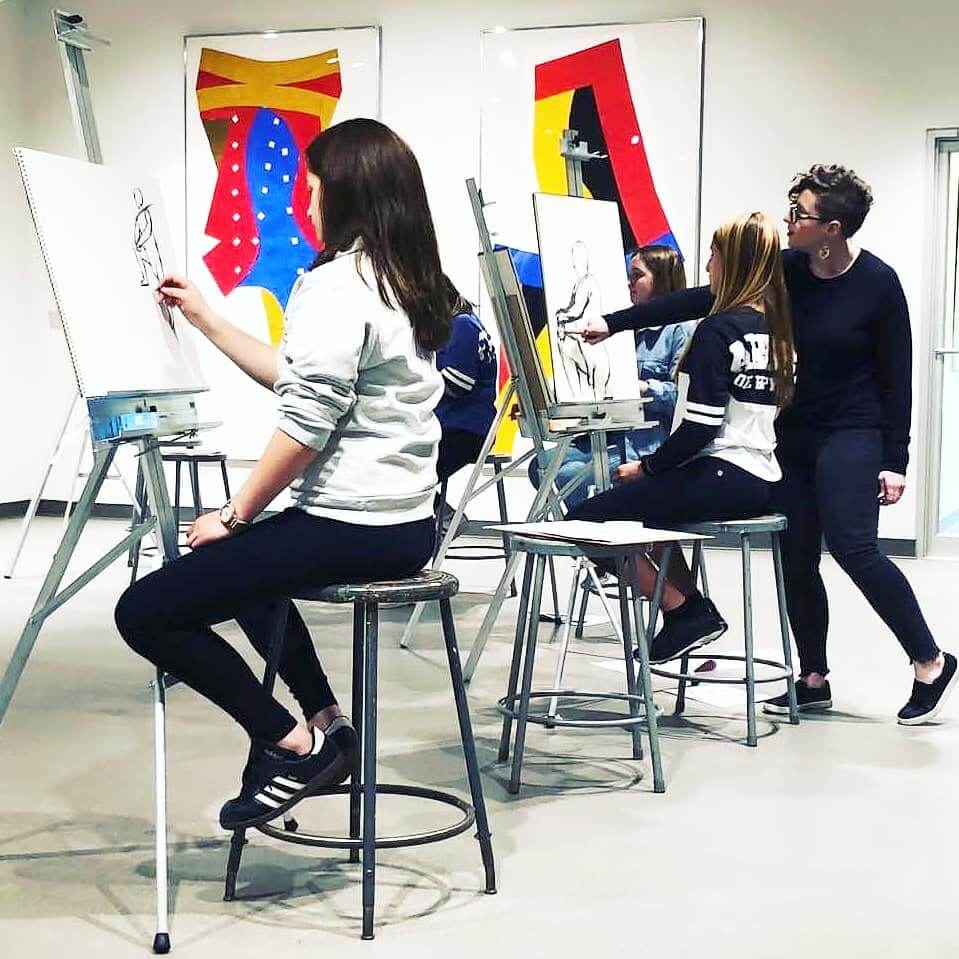 Summer Art Class for Teens
A summer art class for  students entering grades 8 through 12 in Fall 2022
Mondau-Friday, 1-3:30 pm
Location: The Manes Art & Education Center
Summer Session   1  July 11-15
$247.50 members | $275 non-members
Summer Session   2  July 18-22
$247.50 members | $275 non-members
Summer Session   3  August 1-5
$247.50 members | $275 non-members
Pro-rated pricing available for students that can not attend a full week. Please email artclasses@nassaumuseum.org to register.
High School students focus on the elements and principles of art and design through group and individual instruction. Working from reference images, still lifes, or a live model, participants are encouraged to develop traditional artmaking skills while considering and applying innovative techniques and processes inspired by contemporary artists. Painting, drawing and multi-media assignments are individualized to each participants needs, interests and areas of concentration, with attention and focus on building a body of work that best represents their creativity and vision. Participants also learn about a variety of career options for artists as the needs for creative professionals increases in the workforce. Teens also engage in lively critique sessions with their peers and informative portfolio reviews under the guidance and support of skilled artist and art educator.
With access to our art library, Museum exhibits, sculpture park and scenic grounds, teens have a unique and enriching opportunity to find inspiration, create, learn and have fun in NCMA's Art and Education Center.
Please bring your portfolio or any original artwork (if you have) to the first day of class.
A materials list tailored to each participant is offered on the first day of class which may include some drawing materials, paint and canvases and other painting surfaces. (materials will be available on the first day for in-class use)
For inquiries about this program, please email artclasses@nassaumuseum.org