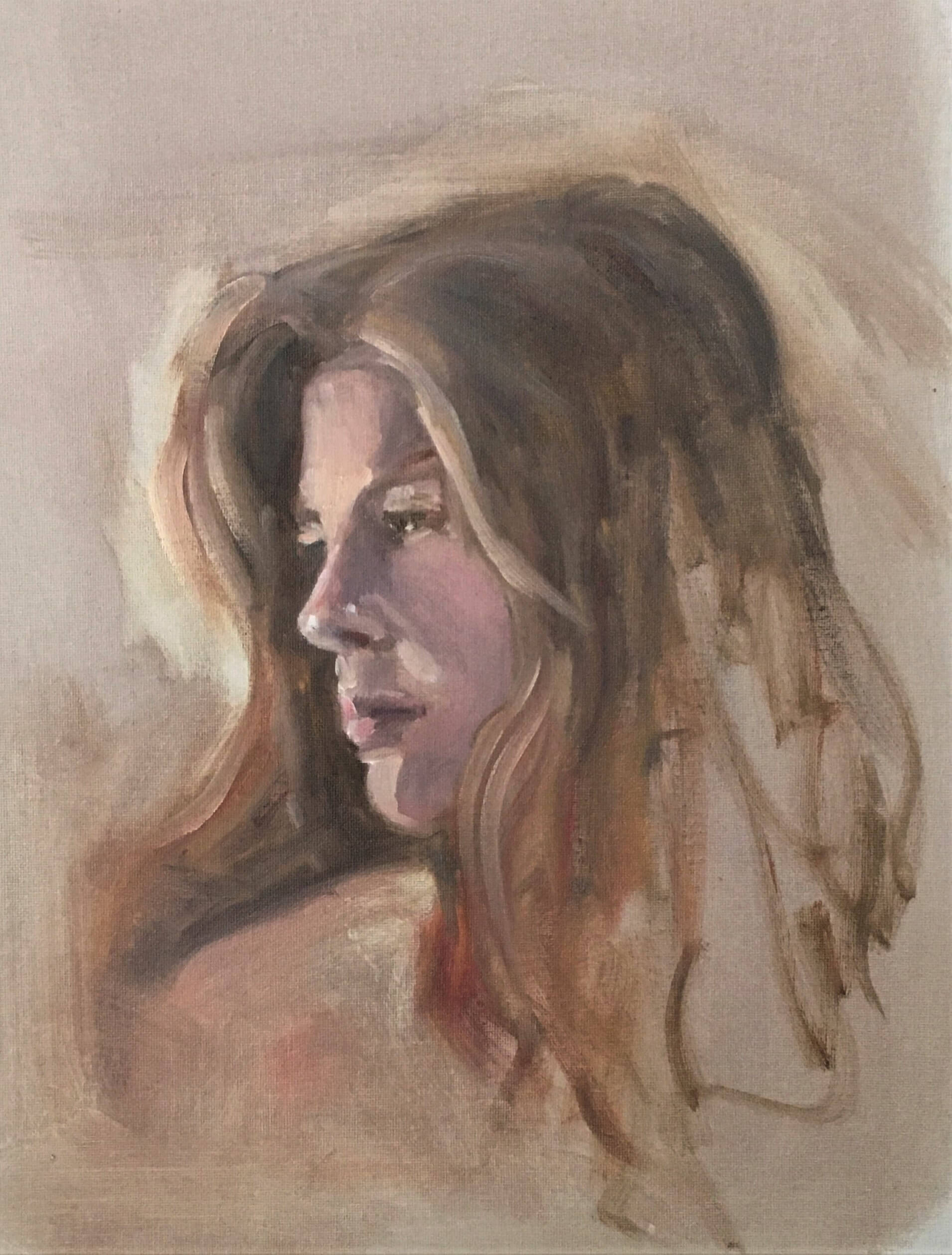 Portrait Painting
in Oils or Acrylics
Class with Jim Minet
At The Manes Center
All levels welcome
Adults and Teens 16+
Tuesdays, 1-3:30 pm
Fall Session 1 – (5 weeks) September 21, 28, October 5, 12, 19
$261 members | $290 non-members (Member discount applied at checkout)
Fall Session 2 – (6 weeks) October 26, November 2, 9, 16, 23, 30
$310.50 members | $345 non-members (Member discount applied at checkout)
Winter Session 1 – (6 weeks) December 7, 14, 21, January 4, 11, 18 (no class on 12/28)
$310.50 members | $345 non-members (Member discount applied at checkout)
Winter Session 2 – (6 weeks) January 25, February 1, 8, 15, March 1, 8 (no class on 2/22)
$310.50 members | $345 non-members (Member discount applied at checkout)
Observing a live model, create a portrait painting in the medium of your choice. Learn the fundamentals of facial structure and proportion to define the contours and planes of the model's facial features while mixing a proper palette to achieve subtle changes in skin tone and value. Participants may work in both group and independent studies with the guidance and support of artist and instructor, Jim Minet. A materials list is provided, but existing supplies are welcome. Model fee included.
Pre-registration is required for this class.
Participants must have materials for the first day of class.
For questions about the class or the materials, 
please email artclasses@nassaumuseum.org
COVID 19 Safety – Covid-19 vaccines are required by all persons enrolled for in-person adult art classes at The Manes Center with proof of vaccination presented on the first day of class. Limited to 6 students per class. Face masks must be worn in common spaces of The Manes Center including the lobby, restrooms and when visiting the Mansion. Participants may remove masks in the art studios only during class time. Exit doors will be open in the studios for ventilation when weather permits.