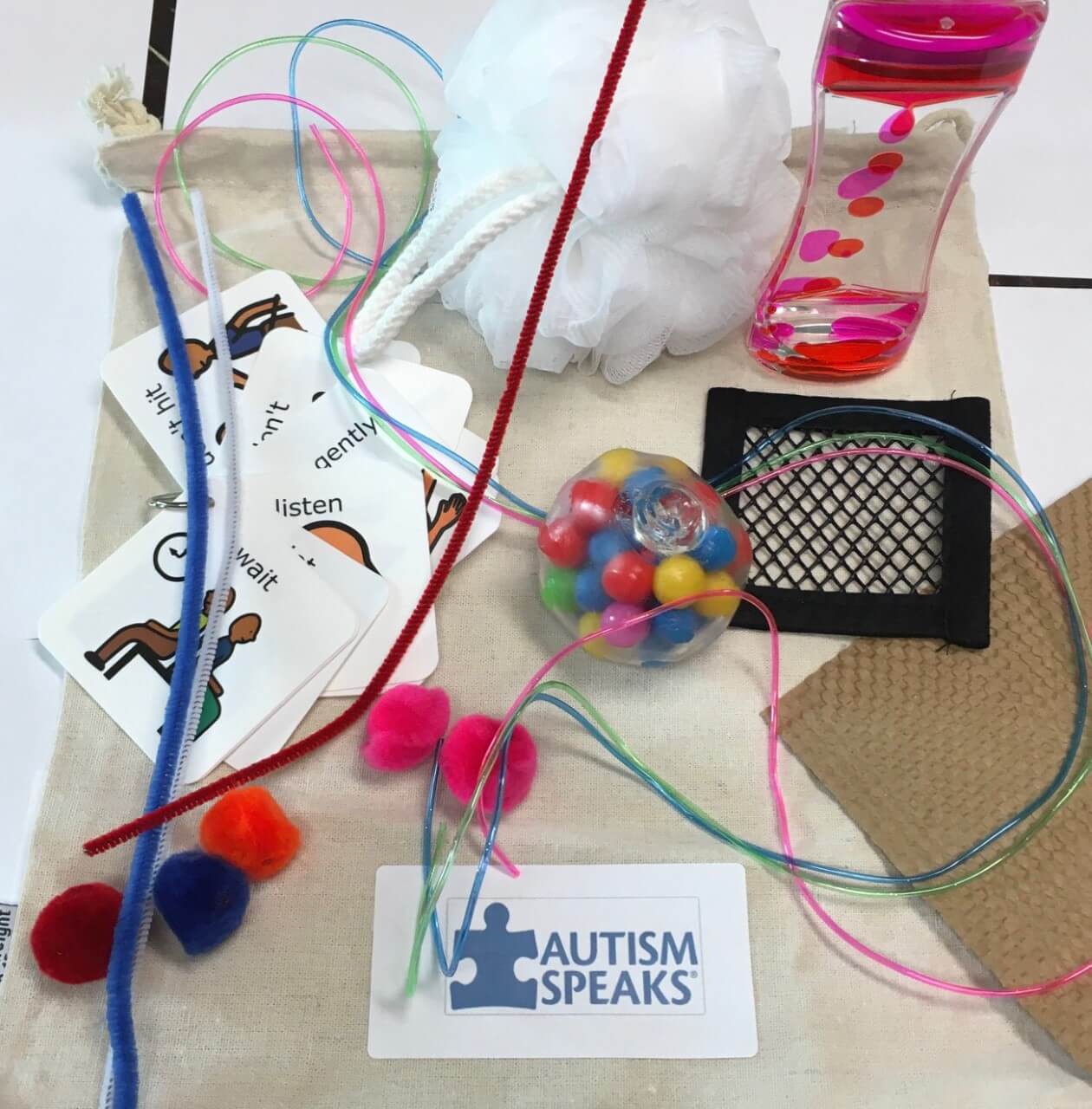 Free Sensory Tool Kit for Museum and Home Use
AVAILABLE AT THE ADMISSION DESK
Tuesday – Sunday, 11:00 am – 4:00 pm

Pick up a Sensory Kit at the admission desk when you visit the museum. Kits contain a selection of items that include Texture Squares, Stress Balls, Loofah, Liquid Motion Bubbler, Visual Aids with pictures and guided prompts to lessen the stress of visiting a museum and to make the visit to the museum a richer experience.
Designed to provide a multi-sensory museum experience for people with ASD and their families & care partners, these kits can be used to assist visitors as they explore the art in our galleries and then to be brought home to continue the creative experience.
This Sensory Kit is made possible by funding from Autism Speaks.