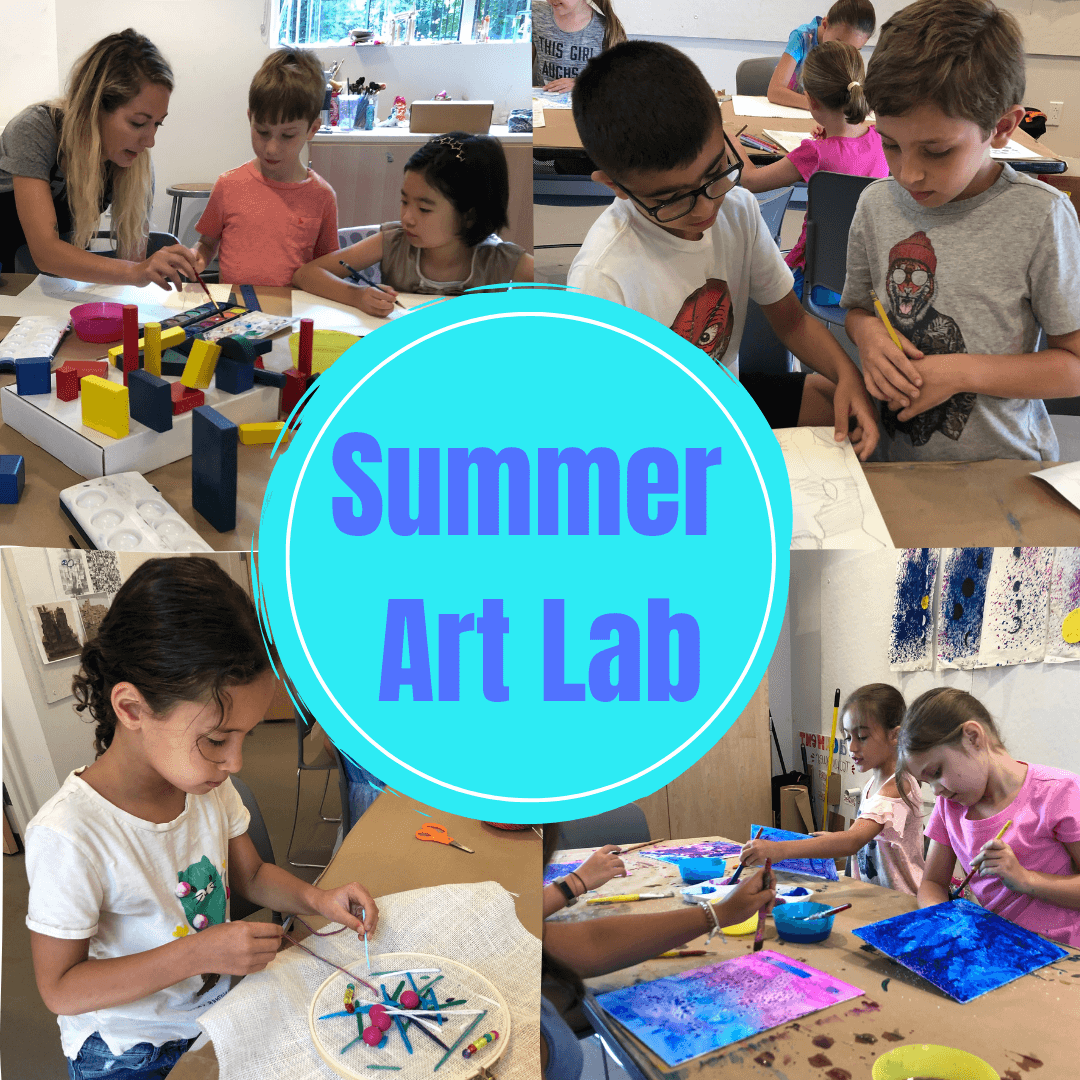 Summer Art Lab 2023
Ages: children entering kindergarten Fall 2023 through age 10
July 10-August 4 | four weekly Sessions
Monday-Friday | 9 am-12 pm
Location: The Manes Art and Education Center
$375 per week |  members
$450 per week | non-members
*Includes all artmaking materials
Member pricing applies to Dual / Family, Senior Couple Memberships and above.  Click here to become a member.
Join us this summer for a unique blend of indoor and outdoor creative adventures! Our popular Summer Art Lab program has been designed with 4 newly-themed week-long sessions. Using current exhibitions at the Nassau Museum, outdoor sculptures located on our 145-acre nature preserve, and contemporary artists as inspiration, Art Lab's young artists immerse themselves in the creative process. With the chance for exploring the fresh air of our forests and trails paired with devoted studio time in our Manes Art and Education Center, Art Lab artists will create unique works of art in a memorable summer experience.
Our educator Einav makes sure to adapt experiences based on age and encourages students to explore a variety of new materials, techniques and processes to challenge and engage. Students and families can choose how many weeks they wish to sign up for. All artmaking materials are included.
Enrollment is limited to 15 students per session and pre-registration is required. Register for 1, 2, 3, or all 4 weekly sessions!
Week 1: July 10 – 14
Art and Atmosphere: Learn about the history of "earthworks" and "site-specific" art (art connected to a particular time and place), while creating your own unique masterpieces. Students will have the opportunity to engage with the outdoor sculptures on our 145-acre nature preserve and explore earth science topics like weathering, erosion, conservation, geology, and more.
Week 2: July 17 – 21
Creative Creatures: With a world of textures, colors, and shapes to explore, animals provide an exciting entry point to the principles and elements of art. Through the creative process, students will explore our relationship to wildlife and invent new ways of representing different critters in their habitats, connecting to the history of the property and the family who lived here with their unique collection of pets.
Week 3: July 24 – 28
Picturing Portraits: Travel through the history of portraiture past and present, from about 5,000 years ago to modern times, while discovering your own artistic voice. Students will learn not only the fundamentals of creating a likeness, but will also find inspiration in the inner qualities of their subjects. This week will include an exploration of the NCMA exhibition, Modigliani and the Modern Portrait (on view July 22 – November 5, 2023).
Week 4: July 31 – August 4
Action and Abstraction: Discover the interactions of line, form, color, shape, and texture, while focusing on the creative process. With an emphasis on artists who have worked in abstract styles in various materials, students will have the opportunity to explore new modes of visual expression and communication.