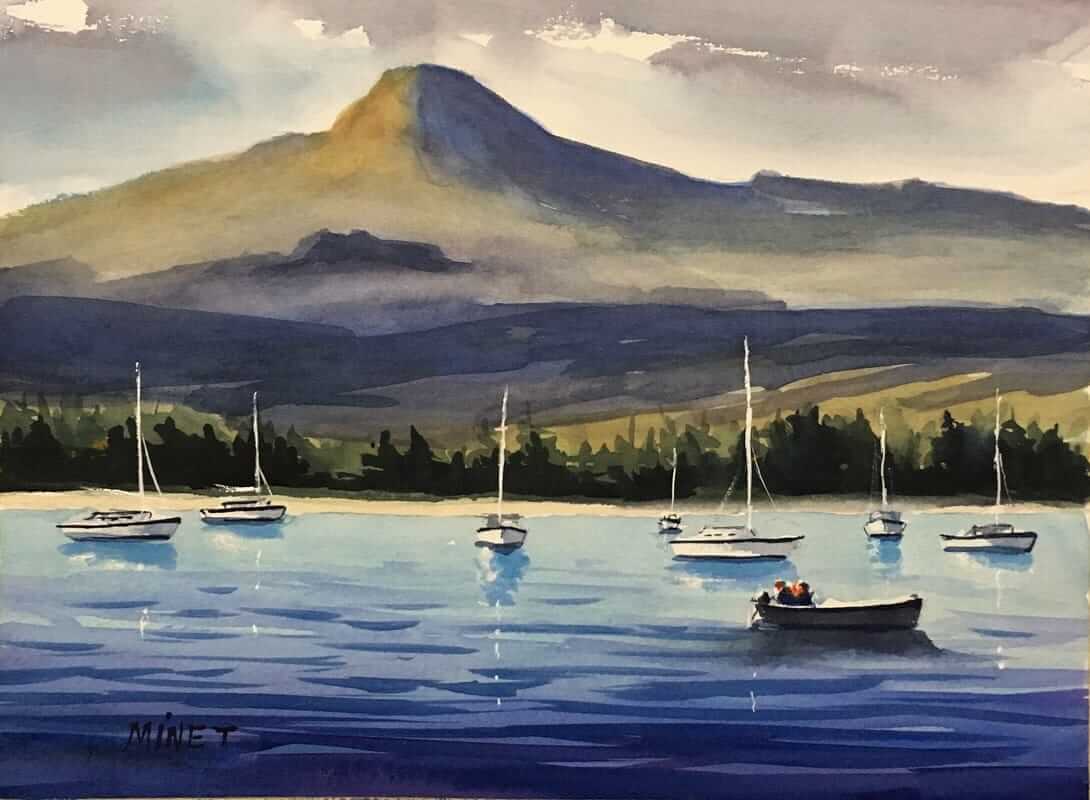 Watercolor Bootcamp
Virtual class with Jim Minet
All levels welcome
Adults and Teens 16+
Fridays, 10 am-12 pm
(6 weeks)  September 25, October 2, 9, 16, 23, 30
(6 weeks) November 9, 16, 23, 30, December 7, 14
$180 members – $200 non-members
This two hour per class over six week, 'boot camp' for watercolor will strengthen your skills from A to Z in watercolor.  Beginner or intermediate, this class will take you through all the essentials skills through a series of  exercises that will improve your watercolor ability culminating in a final two hour session where we will complete a painting together.  If you really want a good start in watercolor or if you currently paint in watercolor but want to improve your skills, this class will help get you there.  A materials list is provided.
A series of powerful class exercises will focus on:
The drawing – design and initial construction of the drawing
Tonal value – one of the most critical components in any painting
Color – understanding basic color mixing, warm vs. cool color, and how to avoid common color mixing mistakes
The 'watercolor wash' and working light to dark
Wet on wet, wet on dry, and glazing techniques
A final landscape painting from photo reference to pull all these elements together
Pre-registration is required for this Zoom facilitated class.
Participants must have materials for the first day of class.
Donate to support education programs at the Museum