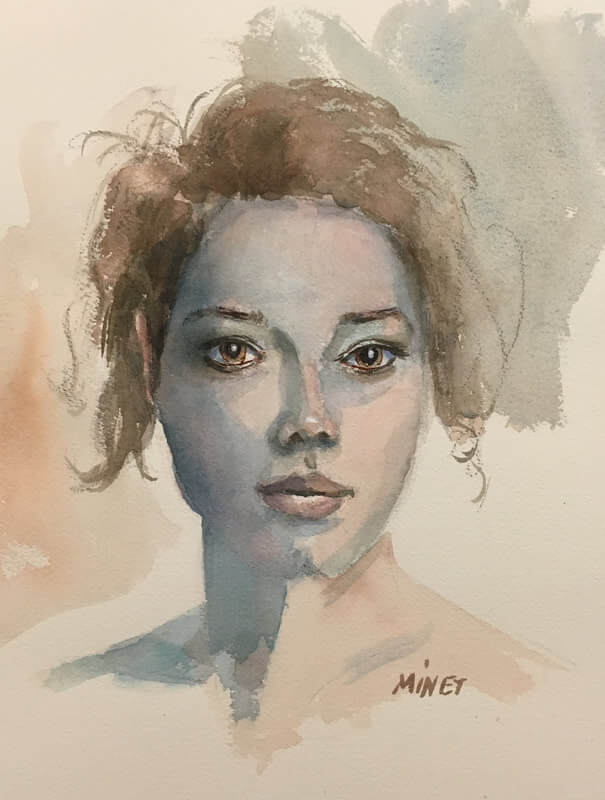 Watercolor Portraits
Virtual class with Jim Minet
All levels welcome
Adults and Teens 16+
Fridays, 1:30-3:30 pm
(6 weeks) February 19, 26, March 5, 12, 19, 26  
$180 members – $200 non-members
This two hour per session – six week course will explore the development of the portrait in watercolor from reference photos (provided).  We will explore how to lay-in the elements of the face and head by understanding light and shadow, proportions of the head and how these proportions change as the angle of the head changes.  Working from light to dark we will build the portrait in a loose but representational fashion and each class will tackle a different portrait.  By the end of the six week session you will have a much better comfort level with the portrait having gained the basic understanding of the elements that go into this type of painting.  A materials list is provided. 
Pre-registration is required for this Zoom facilitated class.
Participants must have materials for the first day of class.