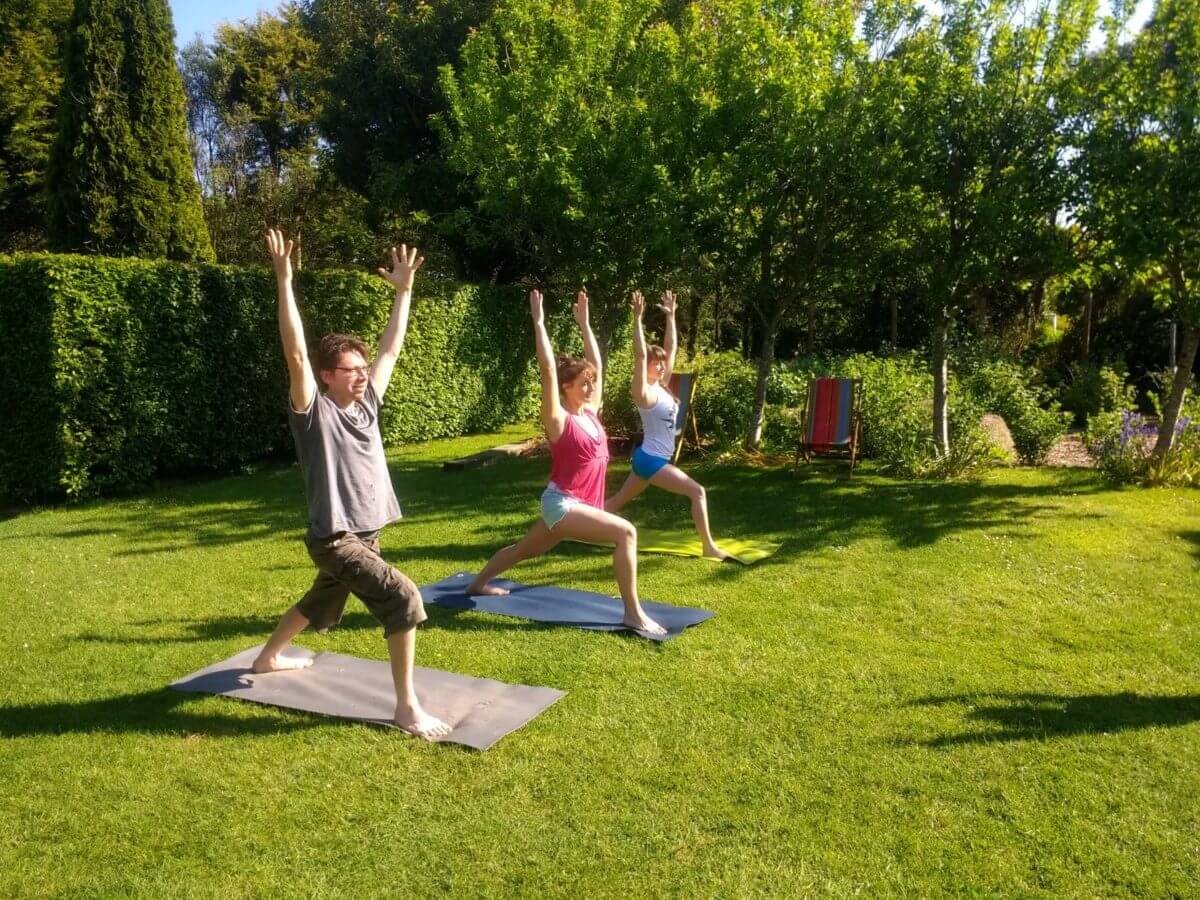 Yoga and Art in the Garden
with Samantha Hofsiss
Saturdays, September 26, October 3
9:30-10:30 am
Beginner Level
$10 members, $20 non-members 
Limited to 15 people
Meet at the entrance to the Formal Garden. (adjacent to the second parking lot)
Please bring a mat, water bottle and arrive in comfortable clothing. Masks are required when social distancing is not possible.
Yoga instructor, Museum Educator and artist Samantha Hofsiss will guide participants through breathing, movement and mindfulness practices to alleviate stress and find peace of mind in these turbulent times. Samantha will utilize her skills as an artist and a seasoned yoga practitioner to engage people in exercises designed to focus the mind and awaken your inner creativity. Surrounded by the sculptures and the serene setting of our garden, the sound of birds songs, the touch of a gentle breeze and the smell of cut grass this program will help participants to achieve a sense wellness.
Samantha was introduced to yoga in 2010 while attending art school at Alfred University. As an artist, the aspect of self study and uniting mind, body and soul was another synchronistic aspect that yoga added to her life.  In 2019 while working at Nassau County Museum of Art as a Museum Educator, Samantha received her yoga teacher certification and began synchronizing her teaching styles with that of mindfulness, wellness and nature.
Pre-registration is required for this event.