NASSAU COUNTY MUSEUM OF ART 2022 COMMUNITY APPEAL
BE INSPIRED BY
The seasonal pleasures of 145 acres with 40 monumental outdoor sculptures. As stewards of this natural masterpiece, we are creating a landscape plan to restore the beauty of its past for future generations.
A busy calendar of outstanding shows, concerts, parties and programs for adults and families. Our classes and new ceramic studio unleash the artists within us all. 
Bold new initiatives that open our gate ever wider, including art therapists who answer the needs of children on the spectrum and adults with memory loss. 
Our nationally recognized educators who teach children to use critical thinking to express themselves as well as the high level of artists and scholars offering talks. 
A relaxing, mindful art tour or a walk via our sun-dappled trails. From the feeling of clay on a wheel to the swelling sound of symphony, our campus abounds with powerful experiences. 
Every gift to the 2022 Community Appeal helps sustain the work we do and allows us to continue our mission of fostering a deeper understanding of art and culture through exhibition and education programs for people of all ages and backgrounds.
Last year with your support the Museum moved resolutely forward with acclaimed exhibitions featuring exceptional works of art that drew over 200,000 visitors including 10,000 school children. With so many finding beauty inside and outside, we see that our message of art and culture for all is inspiring a broader community. You can help us keep up this pace of progress by donating to the 2022 Community Appeal.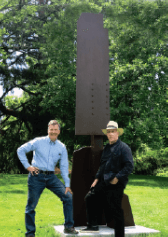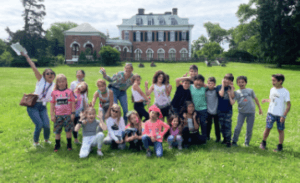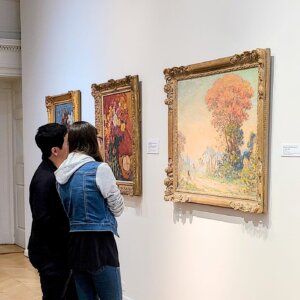 Donate an Item or Service 
Attend a Fundraising Event
    Nassau County Museum of Art and its exhibitions are supported by
The County of Nassau under County Executive Bruce Blakeman and the Nassau County Legislature
The Board of Trustees
Members including Museum Council
Corporate Committee
Contemporary Collectors Circle
Friends of the Garden
Exhibition and Event Sponsors
Government and Foundation Grants
Corporate and Private Donors
Sources of earned income such as admissions, facility rentals and the Museum Store
Other generous contributions are provided by
Art Bridges
Bank of America
Capital Group
Ferriday Fund Charitable Trust
Claire Friedlander Family Foundation
Gerry Charitable Trust
Lillian Haug
Long Island Sound Study
New York State Council on the Arts
The Office of the Governor and the New York State Legislature
 Educational programs at the Museum are made possible through the generosity of
Milton & Sally Avery Arts Foundation
Ike, Molly & Steven Elias Foundation
DuBose and Dorothy Heyward  Memorial Fund
Additional educational support is provided by
Humanities New York
Institute of Museum and Library Services
Museum Association of New York
Margaret Neubart Foundation
North Shore Autism Circle