Open To Public
Tuesday – Sunday 11:00 am–4:45 pm
Closed Monday
Exhibition Tours
Tuesday – Sunday 2:00 pm
Mansion Tours
Saturday 1:00 pm
Family Tours
Sunday 1:00 pm
Family Art Activities
Saturday 12:00 – 3:00 pm
Sunday 1:30 – 4:00 pm
Museum Store
Tuesday – Sunday
11:00 am – 4:30 pm
Adults: $15
Seniors: $10 (62+)
Students with ID: $5
Children under 12: $5
Children under 4: Free
Museum Members: Free
March 2 – 13, 2020
July 6 – 17, 2020
November 2 – 13, 2020
New Year's Day
Thanksgiving
Christmas Day
Location & Parking
Nassau County Museum of Art is located on Museum Drive in Roslyn Harbor, off Northern Boulevard (Route 25A) 1/2 mile west of Glen Cove Road.
Nassau County Museum of Art
One Museum Drive, Roslyn Harbor, NY 11576
PARKING
Complimentary parking is available on site and a short walk from the Mansion. Limited handicap-permit parking and a ramp are available just past the entrance to the Mansion, and parking is available at The Manes Center.
Museum Store
Tuesday – Sunday, 11:00 am – 4:30 pm
Become a Member and receive a 10% discount on all Museum Store purchases.
The Museum Store, located on the second floor of the Mansion, is a premier shopping destination featuring a uniquely curated selection of artful gifts, objets d'art and design concepts inspired by the Museum's exhibits and permanent collection. We offer an extraordinary variety of jewelry, fashion accessories, home décor, books, stationery, arts and crafts and creative toys and games.
Each and every purchase supports and preserves the Museum's historic property, nature preserve, permanent art collections and the presentation of exhibitions, school and public programs.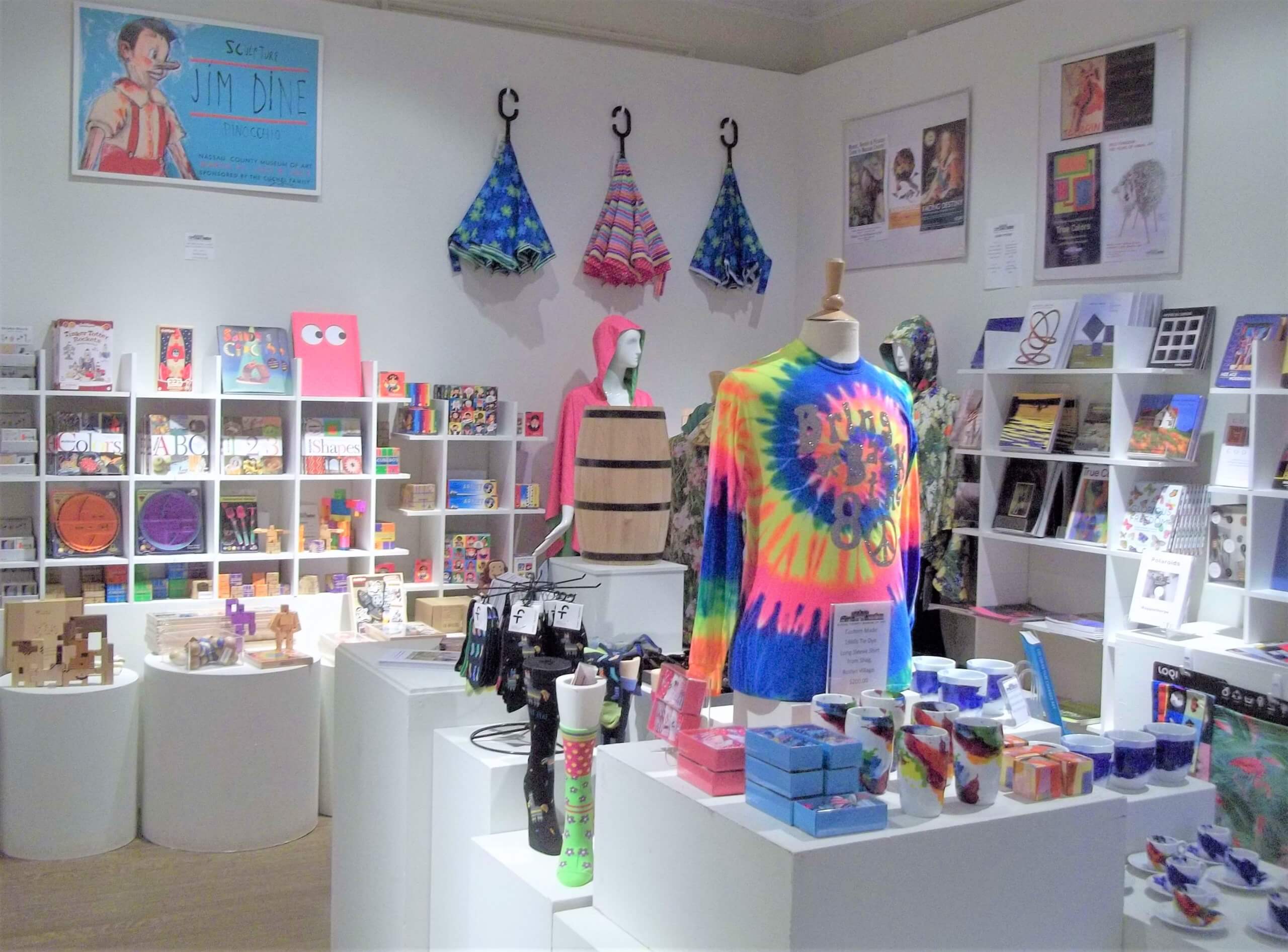 Family Programs
Family programs provide children and their adult companions the opportunity to connect while viewing and making art together. Each week we offer projects that encourage curiosity, experimentation and creative thinking through a variety of experiences and materials inspired by current artworks on view in the gallery space.
Groups & Tours
Nassau County Museum of Art's tours are based on authentic experiences with art and founded on the belief that all visitors can look at, talk about, and enjoy works of art, given an open and inviting environment to observe, question and reflect. We strive to create experiences that are inquiry based, interactive and multidisciplinary by examining closely, thinking critically, and communicating collectively.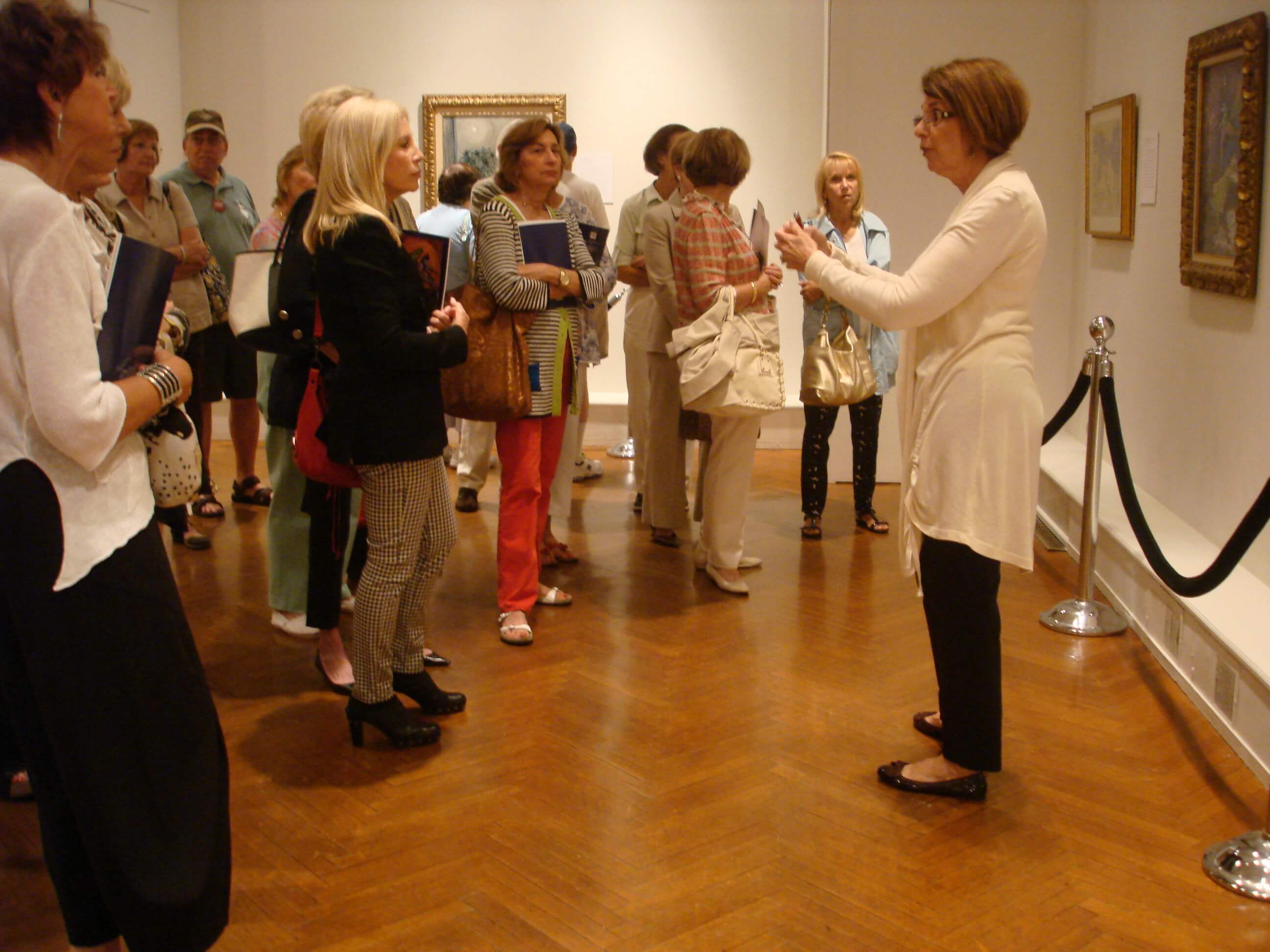 Access
Accessibility Services and Accommodations: The Nassau County Museum of Art is accessible to all visitors and is equipped with both ramps and an elevator. Manual wheelchairs are available in the lobby The Mansion free of charge and on a first-come, first-served basis. Motorized wheelchairs are permitted in both The Mansion and The Manes Center. A single-user handicapped restroom is located on the ground floor of The Mansion, along with The Manes Center. Sensory Tool Kits designed to provide a multi-sensory museum experience for people with ASD and their families & caregivers, are also available at the admission desk.