Enjoy Exclusive Experiences
The Museum Council's mission is to support exhibitions and educational programs at the Nassau County Museum of Art. This key group of dedicated members share exclusive benefits including behind-the-scenes access to outstanding art collections and unique cultural happenings. Past Council trips have included personal tours given by art collectors in their residences, curators in museums and galleries and artists in their studios (April Gornik, Ben Schonzeit, Nathan Slate Joseph, Keith Sonnier and Hans Van de Bovenkamp among others). Each Fall, the group takes a trip to the Hamptons or the North Fork to view art while sampling the best wine and farm fresh cuisine.
Out of town trips include transportation by limousine and a delicious luncheon. In salon style group discussions led by Director Dr. Charles Riley, members share insights and expand their understanding of the art on view.
Museum Council membership supports the Museum's educational programs for adults, families, school children and those with special needs including autism and memory loss.  We hope that you will join our congenial circle to enjoy exceptional experiences while supporting the arts in our community.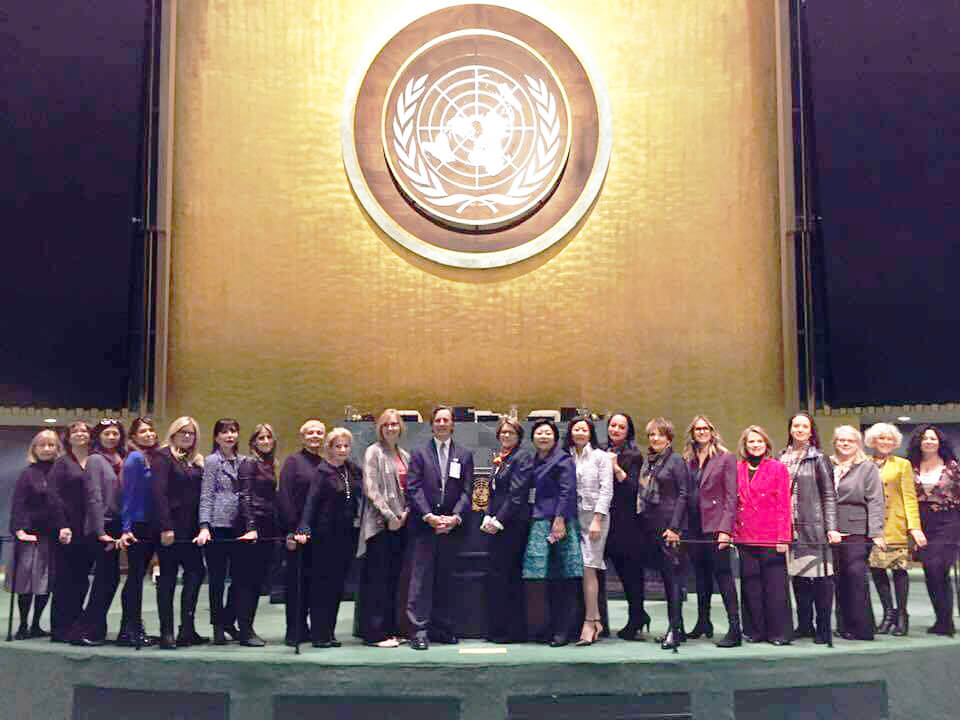 The United Nations
Hosted by Museum member Zaw Win, of the UN Secretary General's Executive Office, the group enjoyed expedited entry and a special VIP tour of the permanent art collection. The collection features representations of love, respect and peace including Picasso's Guernica tapestry, Fernand Léger murals, paintings by Rufino Tomayo and Jose Vele Zanetti, and many others. Outdoor sculptures including works by Henry Moore and Barbara Hepworth were also viewed. The highlights of the day were a photo opportunity in the historic General Assembly Room where the delegates meet and a lovely lunch.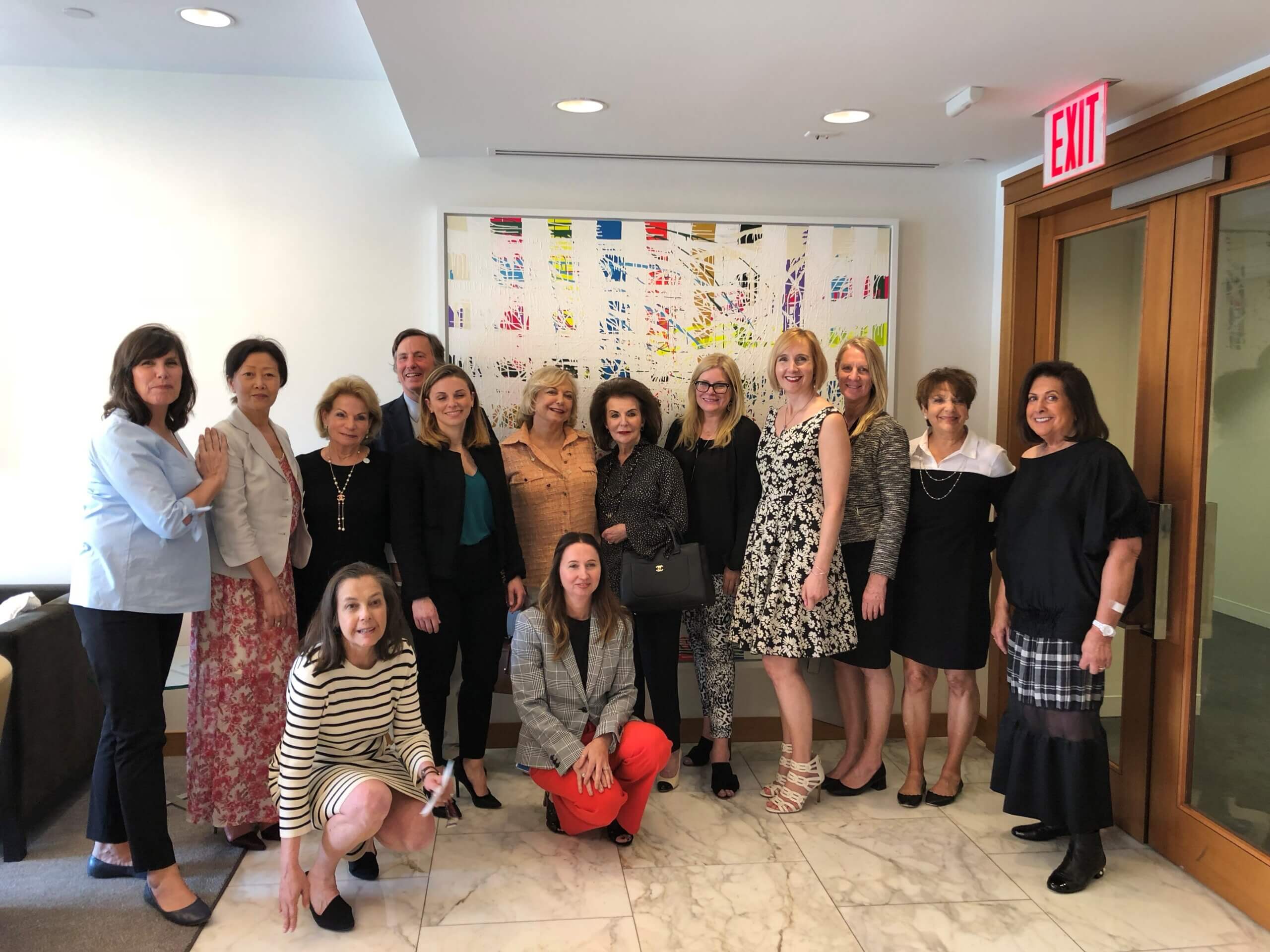 Collection of Peggy and David Rockefeller at
Christie's New York
The museum reserved a private tour at Christie's New York to view the auction of the decade. Gathered over a lifetime and handed down from previous generations, the collection reflected the family's enduring passion for Impressionist, American and Asian art; English and European decorative art; and Chinese, Japanese, Korean and European porcelains.
Council Co-chairs Pat Janco-Tupper and Becky Wuest Creavin, Private Wealth Advisors and Senior Vice Presidents at Capital Group, hosted the Council for lunch in the private dining room of Capital Group, followed by a guided tour of the Capital Group's Art Collection, which consists of approximately 700 modern and contemporary drawings, paintings, prints, photographs and sculptures from around the globe.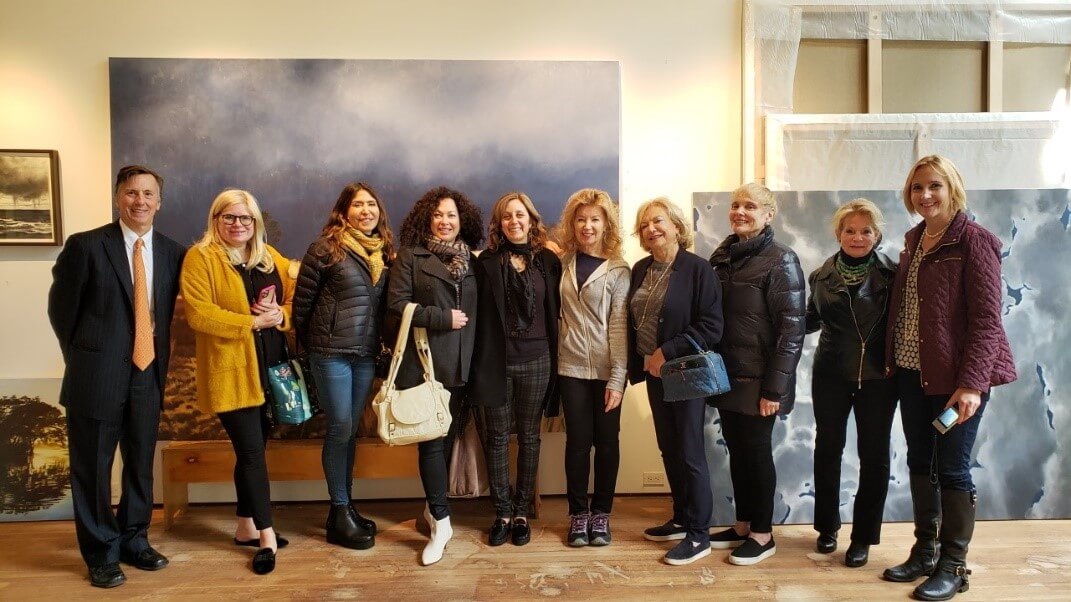 Studio Tours on the East End of Long Island
A special Autumn day was highlighted by visits to three artists who interpret the fabled East End  landscape in very different ways.  At the studio of April Gornik, whose works were a feature of the museum's That 80's Show, we learned about the process and inspirations of her large scale paintings with expressive skies. Next at the home of Carolyn Conrad, an artist who constructs and photographs tiny houses, we viewed the way these psychologically provocative works create a painterly atmosphere. After the group enjoyed a sumptuous lunch at the American Hotel hosted by Dr. George and Amy Kane, the Council attended a private viewing with artist Susan Vecsey at her solo show at the Quogue Gallery featuring her minimalist color blocked works that evoke landscapes.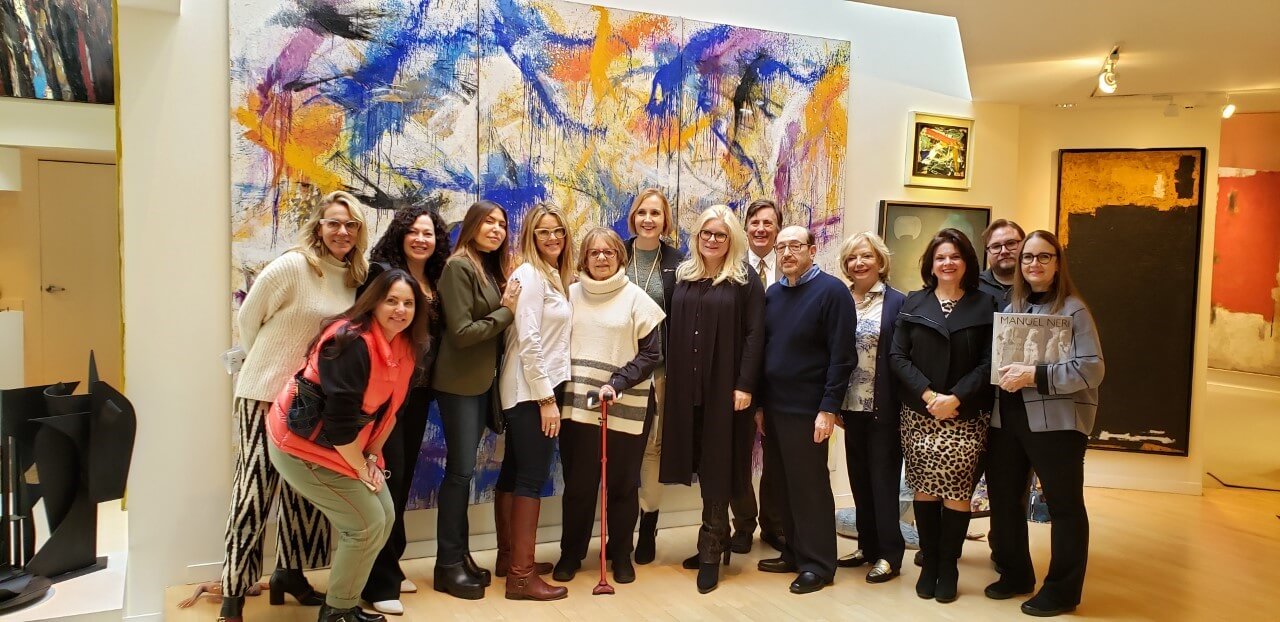 Tour of the Clark Collection
Bruce and Michele Clark welcomed all to their home and led the tour which featured one of the most expansive collections of Abstract Expressionist art in the area. After the very informative tour with wonderful anecdotes about this spectacular collection of paintings, drawings and sculptures, all enjoyed wine and cheese while Museum Director Charles Riley shared insights into the art and artists of the genre.
Museum Council Membership
Sponsor $1,250 ($1,060 is tax deductible)
Exclusive invitations to all Museum Council private tours and trips

Invitations for two to all exhibition opening receptions

Acknowledgement in Museum newsletter, website and lobby signage

Private tour with Museum Director

Free admission (2 adults and 4 children) to a year of changing exhibitions

Free reciprocal admission to 1,000 NARM (North American Reciprocal Museums)

Two complimentary tickets to an exhibition lecture, reservations required

Private docent-led tour, by appointment, Tuesday-Saturday

25% off the Museum site fee for a private party (host assumes other costs)

10% discount in Museum Store

15 guest passes for a one-time visit

Complimentary virtual lectures and one-day workshops
Curator's Circle $2,500 ($2,340 is tax deductible)
All Sponsor level benefits, plus:
5 additional guest passes for a total of 20 

Discount on site fee for a private party increases to 30%
Director's Circle $5,000 ($4,810 is tax deductible)
All Curator's Circle level benefits, plus:
10 additional guest passes for a total of 30

Discount on site fee for a private party increases to 35%
Join the Council! For further information, call the Museum at (516) 484-9338 ext. 23 or email membership@nassaumuseum.org.
Attend a Fundraising Event
Donate an Item or Service