Event Rentals
With its breathtaking setting and central location on Long Island's fabled North Shore Gold Coast, the Nassau County Museum of Art is an extraordinary venue for your dream wedding, birthday or anniversary celebration, milestone event, such as a retirement party or career promotion, gathering of religious significance, or corporate event. The Museum offers world-class art exhibitions, breathtaking architecture, and an unparalleled atmosphere, treating your guests to a majestic and delightful experience they'll not soon forget.
Host Your Wedding or Special Event at Our Museum
The Nassau County Museum of Art is situated on 145 acres and occupies an elegant Georgian style mansion. The venue abounds with unique experiences that only a museum of true grandeur could offer, including formal gardens, outdoor sculpture garden, arboretum, rolling lawns, meadows, and ponds. Every change of season reinvents the atmosphere, culminating in a spectacular celebration of nature itself.
The Mansion features critically-acclaimed art exhibitions, where guests mingle amongst some of the world's top artists' works. The Formal Gardens offer a picturesque backdrop for wedding ceremonies and photoshoots. Guests are encouraged to view the art on exhibit and stroll the grounds throughout your event.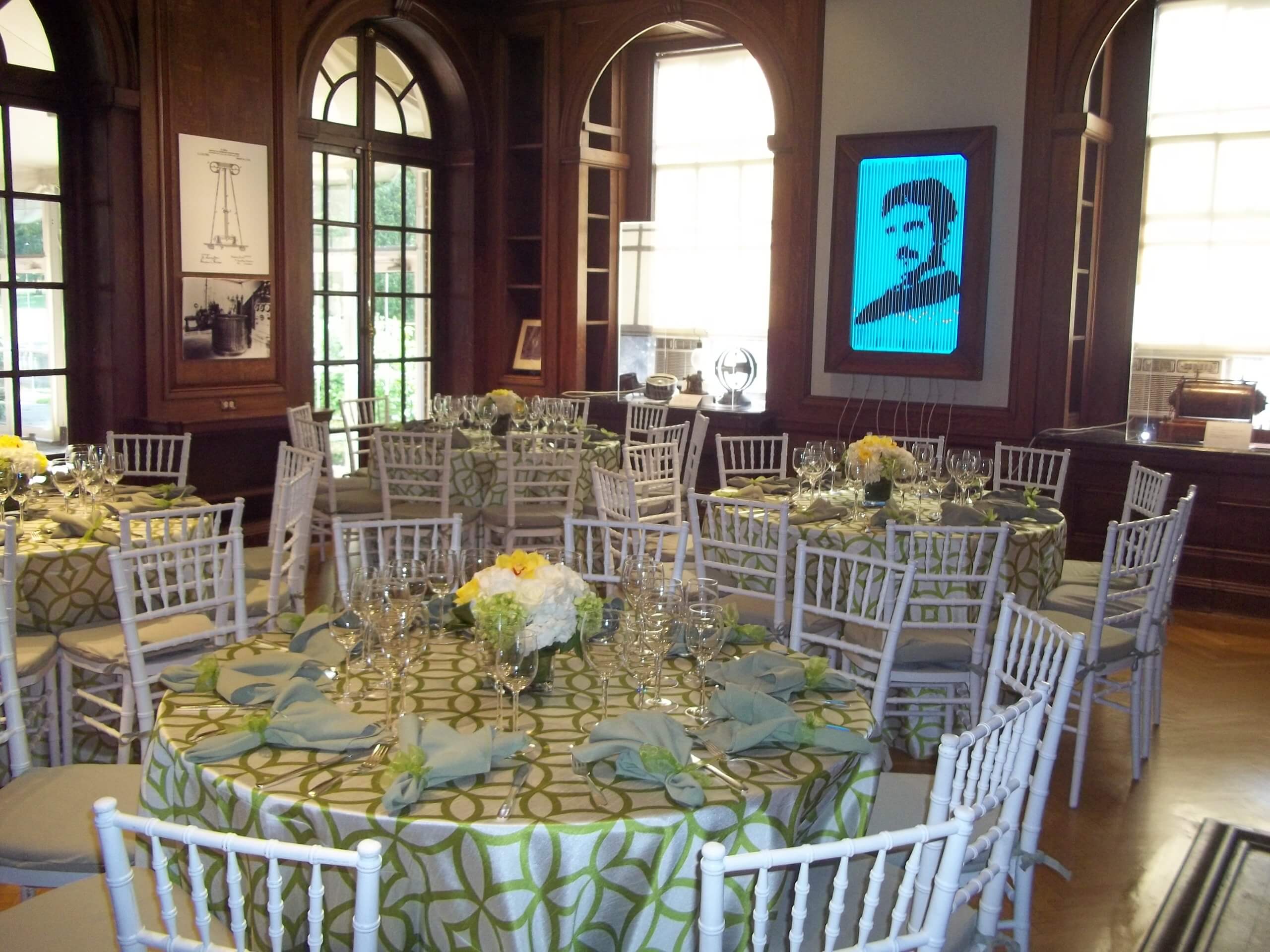 "The Museum is one of the most beautiful locations on Long Island."
The Museum offers a number of spaces suitable to a variety of private or corporate events.
Event spaces in the Mansion, each elegant and unique, are able to capture just the right setting for your gathering, including a tented pavilion, library, art gallery and outdoor terraces
As well, formal gardens and lush natural surroundings offer picturesque settings for wedding ceremonies.
A variety of event styles can be accommodated, such as an elegantly-seated dinner, swanky cocktail party, educational lecture, or business conference. Event spaces can be combined and pricing adjusted accordingly, the possibilities are endless! 
And when you host your event at the Museum, you're getting more than just a venue. You are supporting the Museum's mission to share art and educational resources with the community and helping to maintain our arboretum and sculpture park.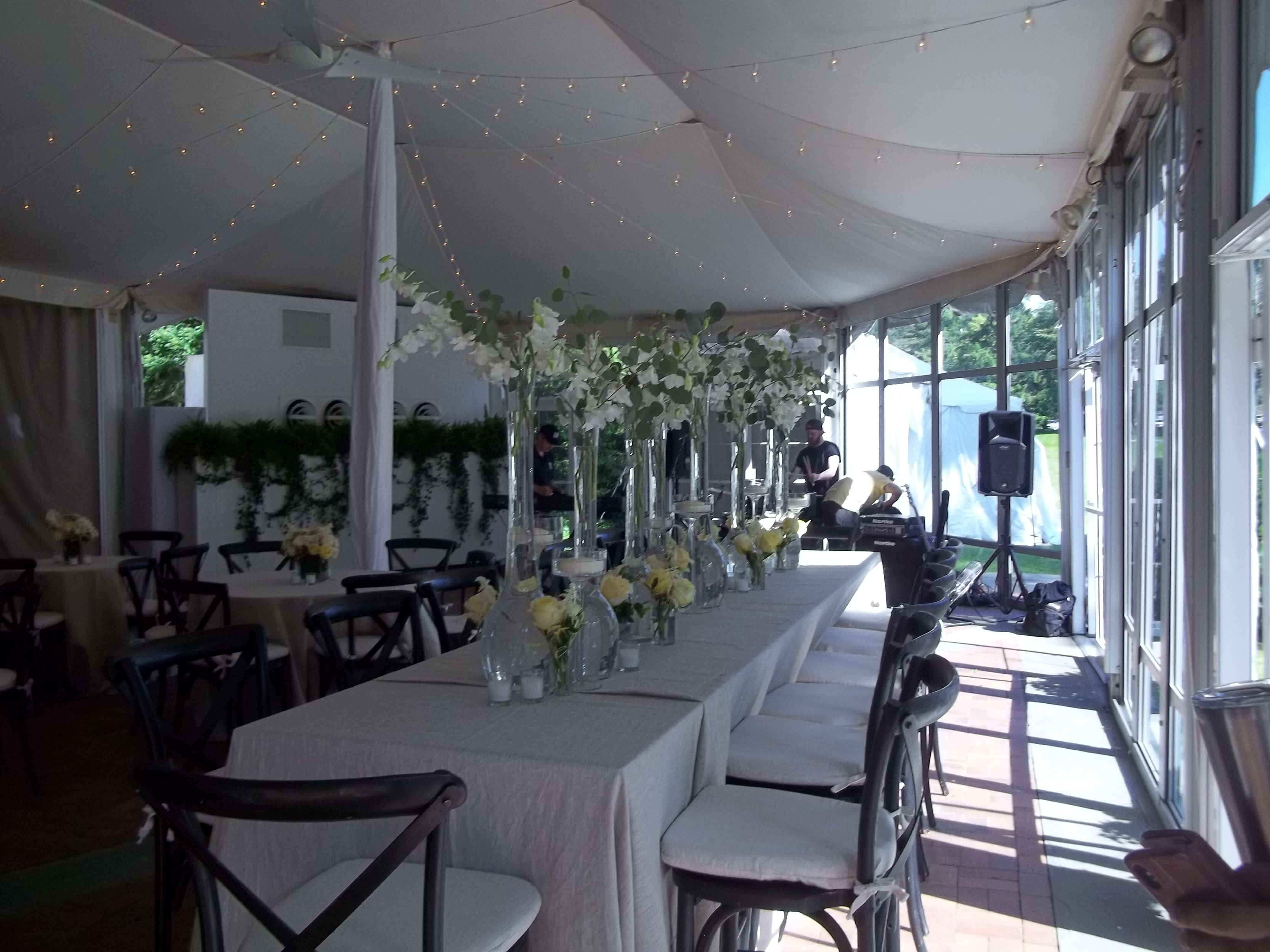 The Tented Pavilion
The glass-walled Pavilion offers panoramic views of the surrounding lawns and sculptures and direct acces to the Mansion's galleries. The Pavilion can accomodate up to 150 seated dinner guests and 200 for a cocktail reception.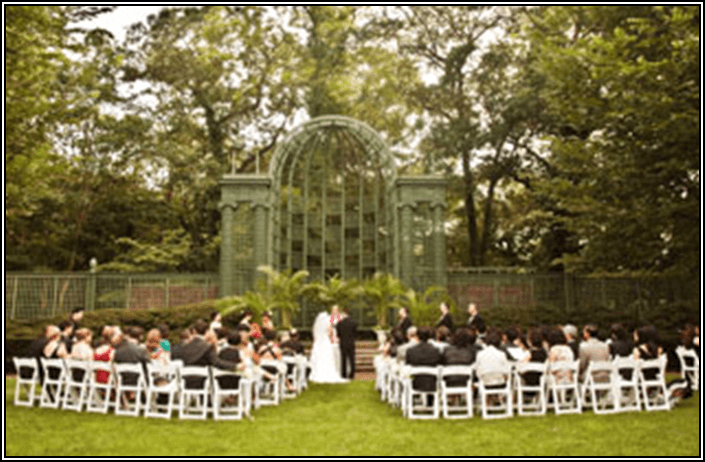 The Formal Garden
The Formal Garden,with the historic trellis, is a beautiful location for a wedding ceremony, cocktail reception or dinner al fresco.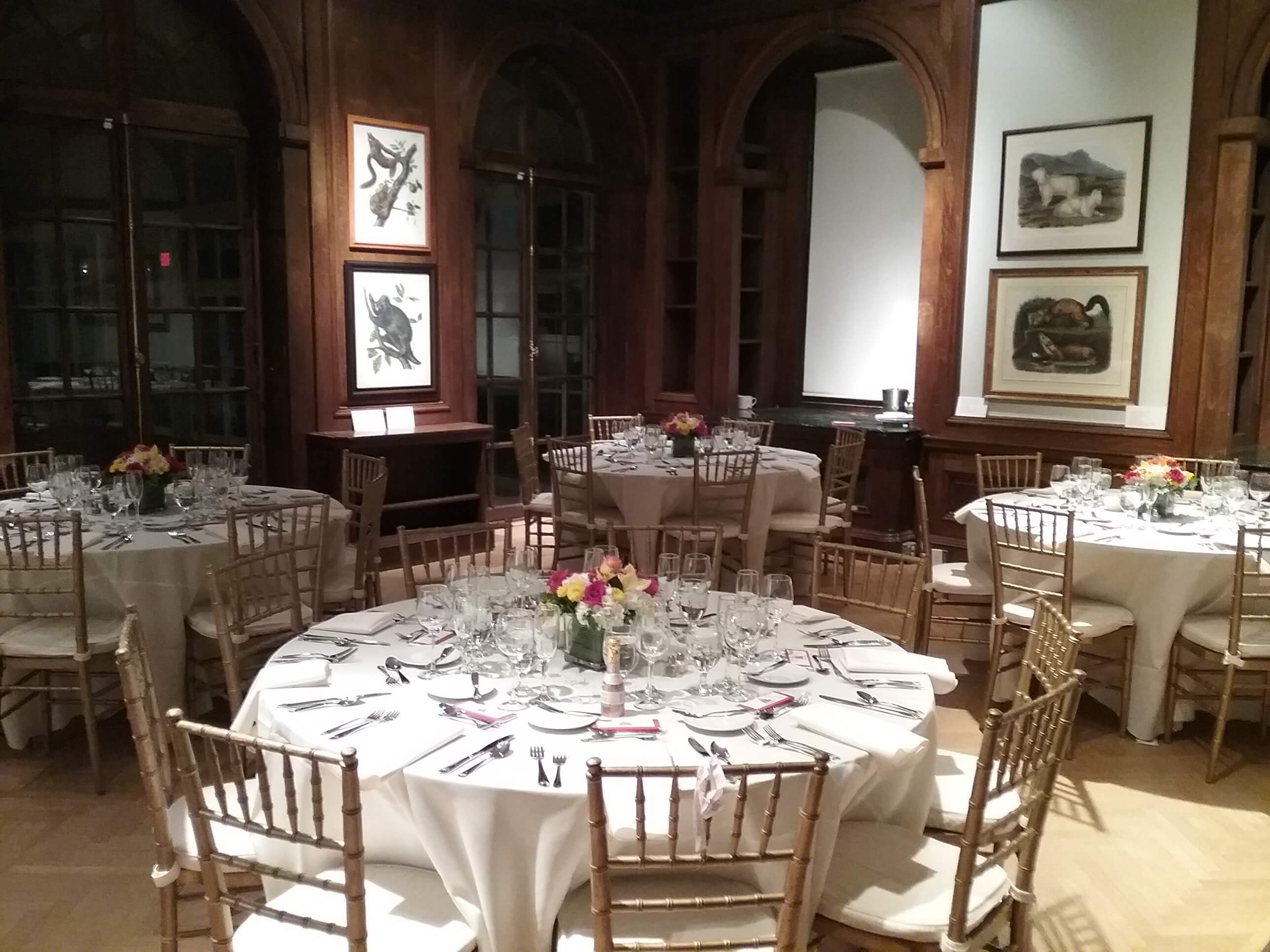 The Library
Ideal for an intimate dinner or cocktail party, the Library can seat up to 40 for a luncheon or dinner.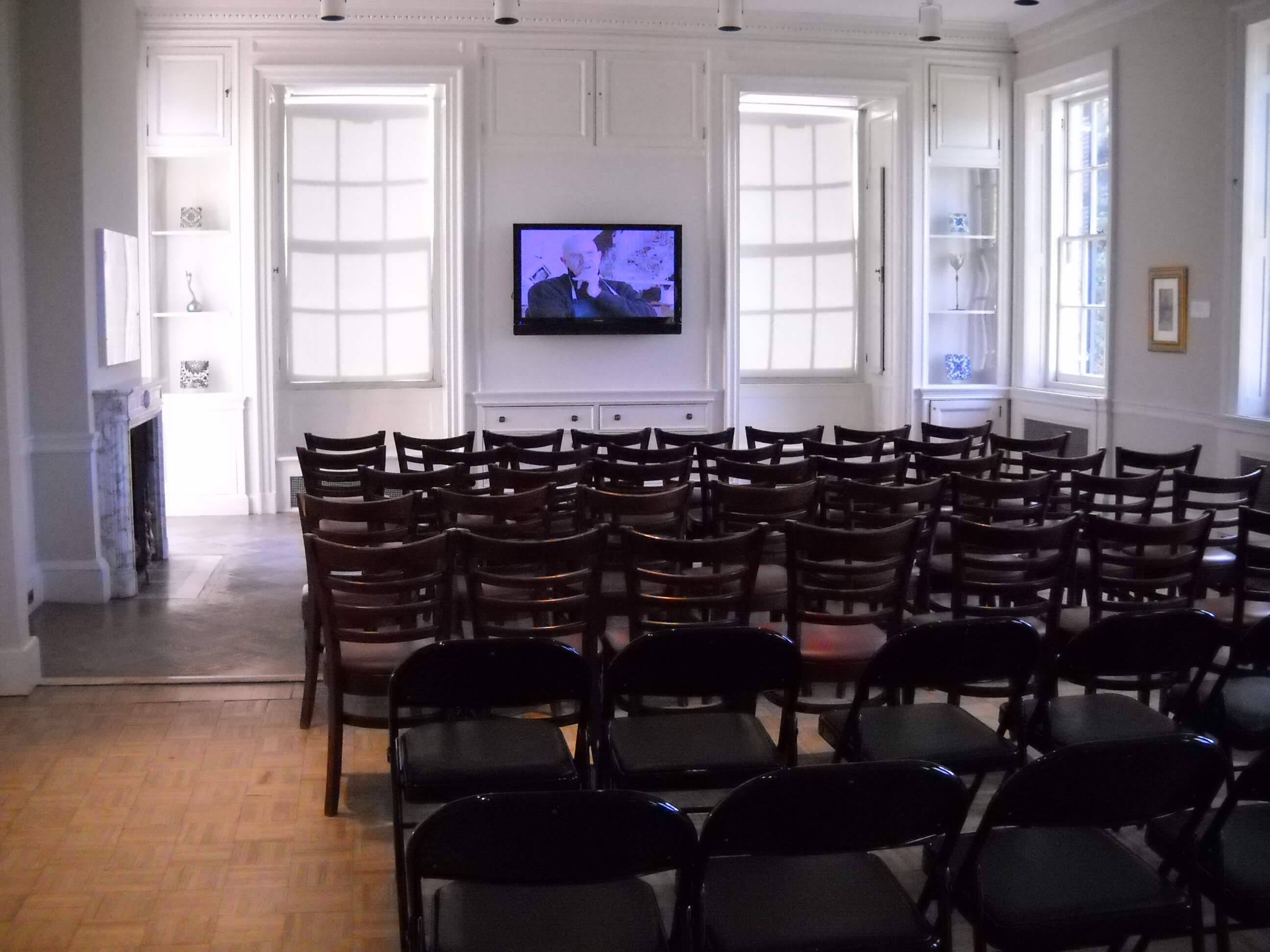 Collection Gallery
The Mansion's Permanent Collection Gallery offers an art filled space suitable for board meetings, presentations and conferences.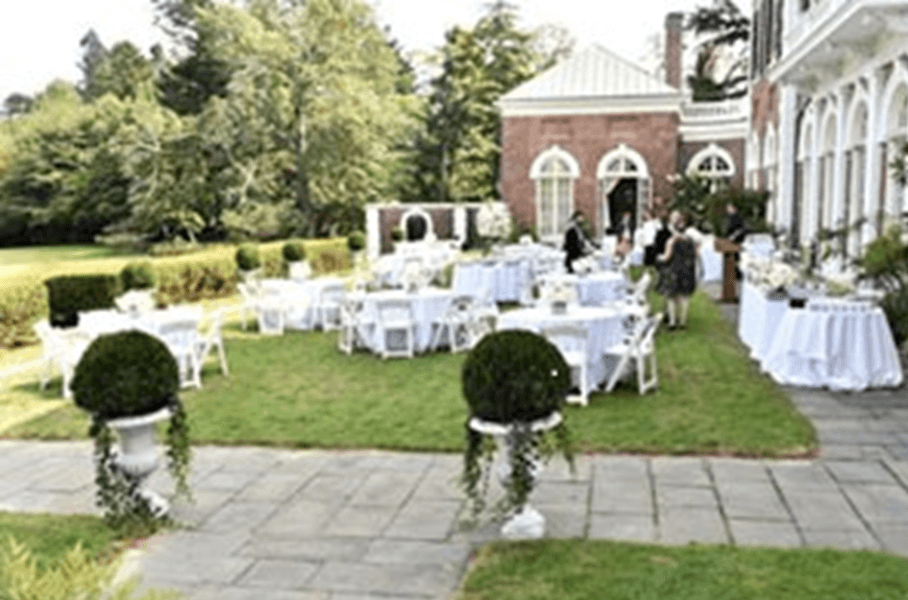 East Terrace
Enjoy open air cocktails or dinner overlooking the pond and portions of the sculpture collection. An idyllic location for a wedding ceremony closer to the Mansion.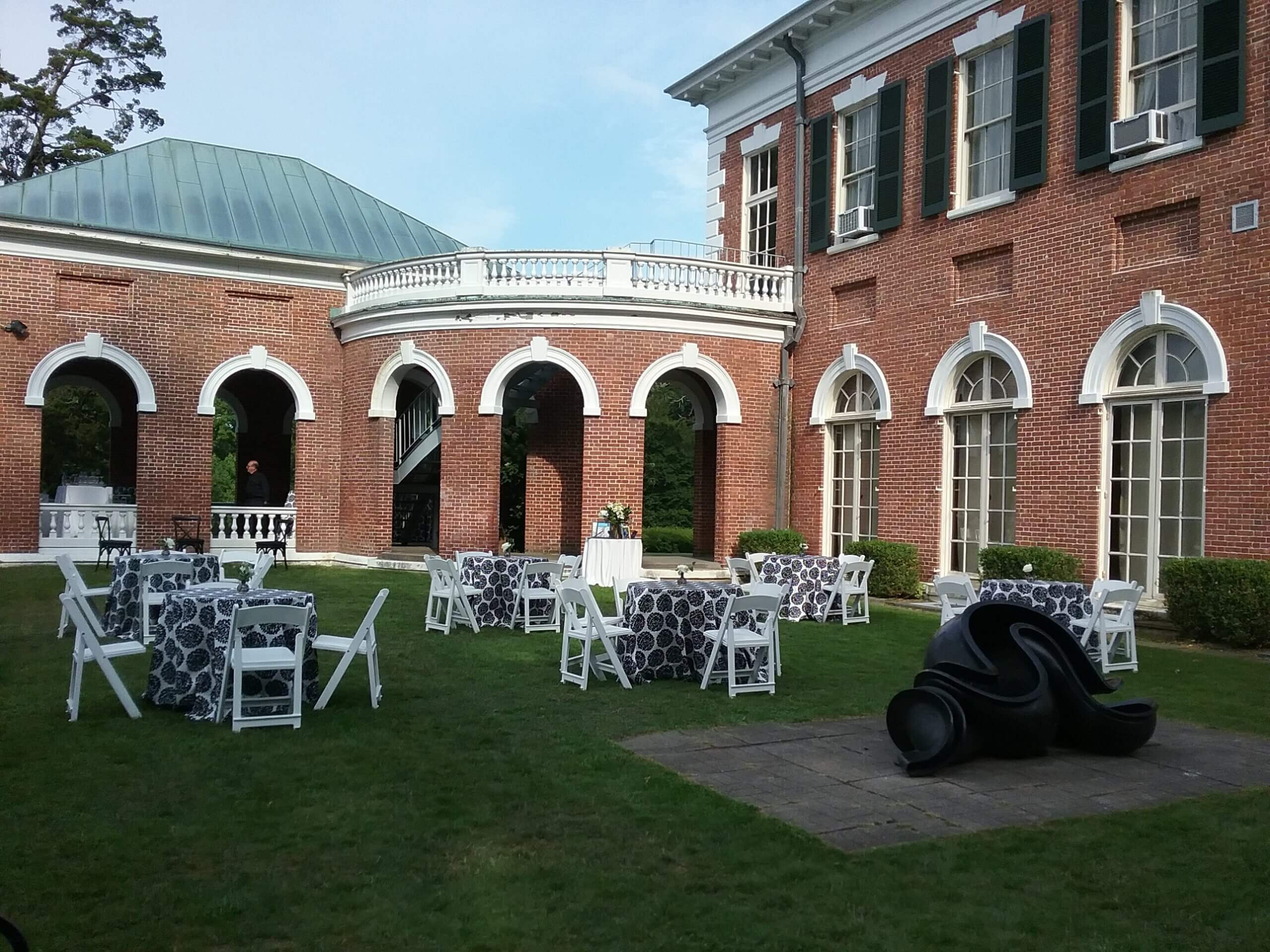 The North Terrace
Enjoy open air cocktails overlooking the expansive North Lawn with views of numerous sculpture. Also an ideal spot for a smaller wedding ceremony in close proximty to the Mansion.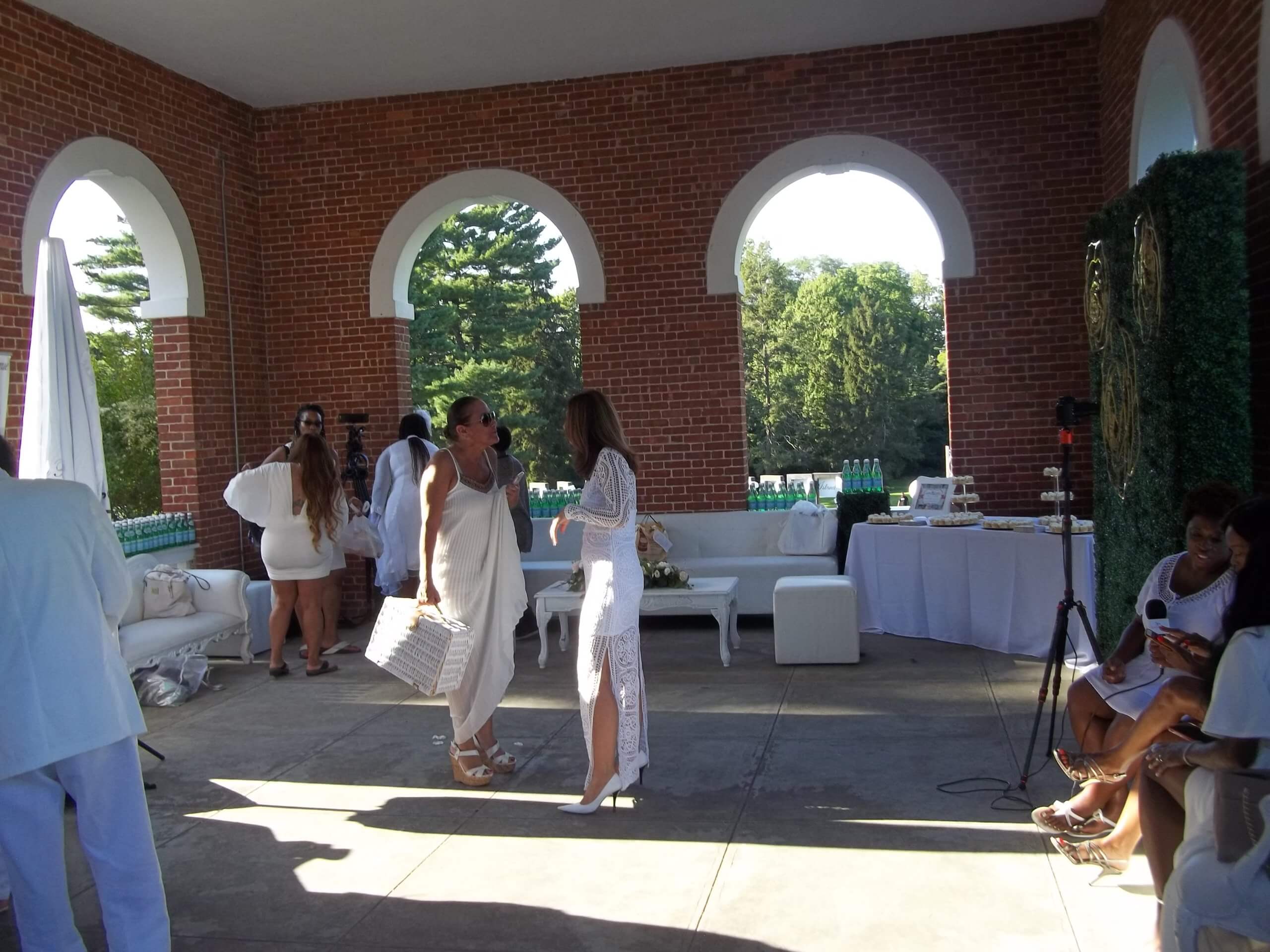 The Gazebo
A covered, open-air space with views of the expansive lawns surrounding the Mansion, the Gazebo can seat 40 for a luncheon or dinner.
Become a Member Today!
Nassau Museum Membership is a great way to get the most out of every Nassau Museum experience. Enjoy unlimited free admission to the Nassau Museum's extraordinary collections and special exhibitions, plus Member-only privileges all year long.
A Year Full of Art with Unlimited Free Admission
Invitation-Only Exhibition Openings