NCMA Outdoors
Please observe social distancing practices when visiting the grounds.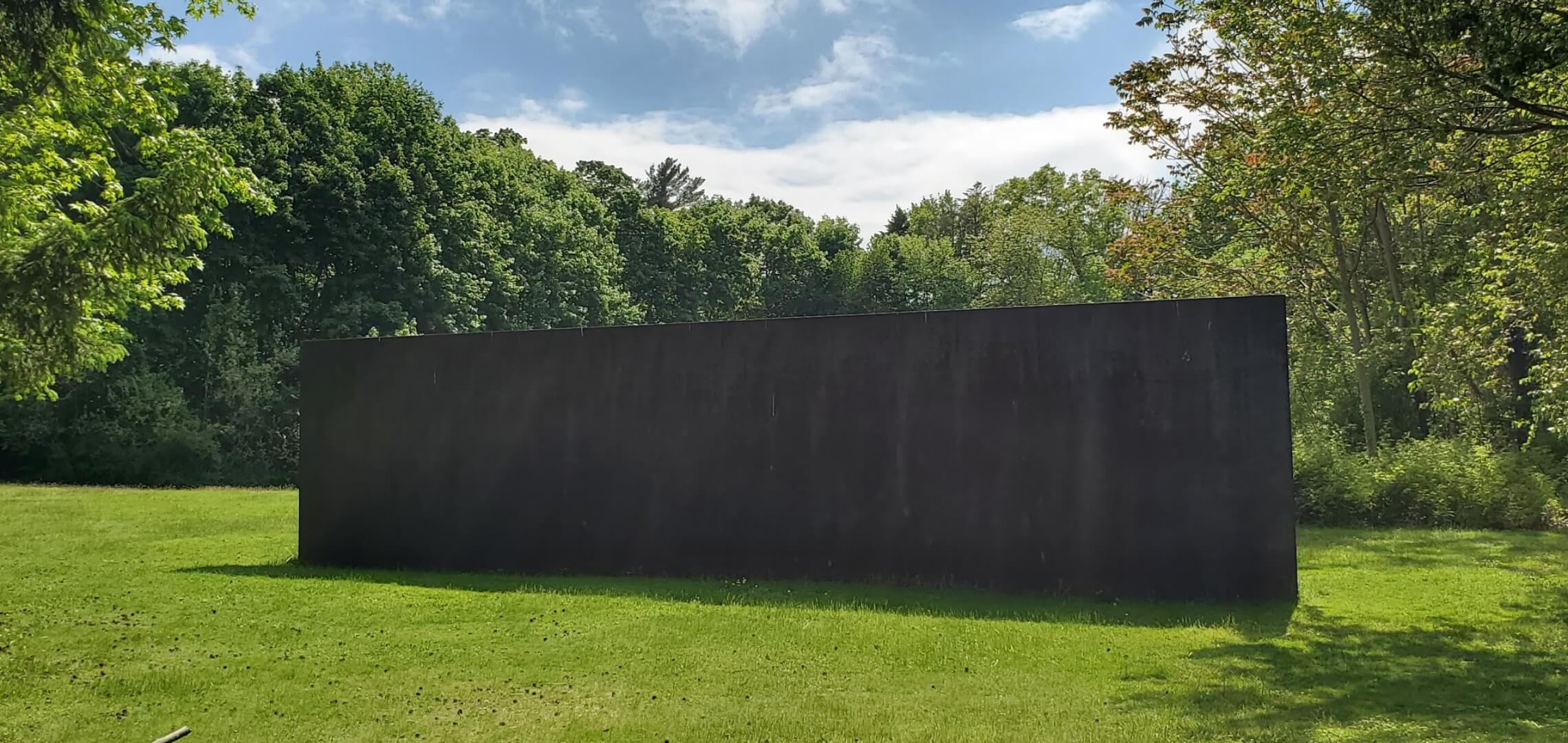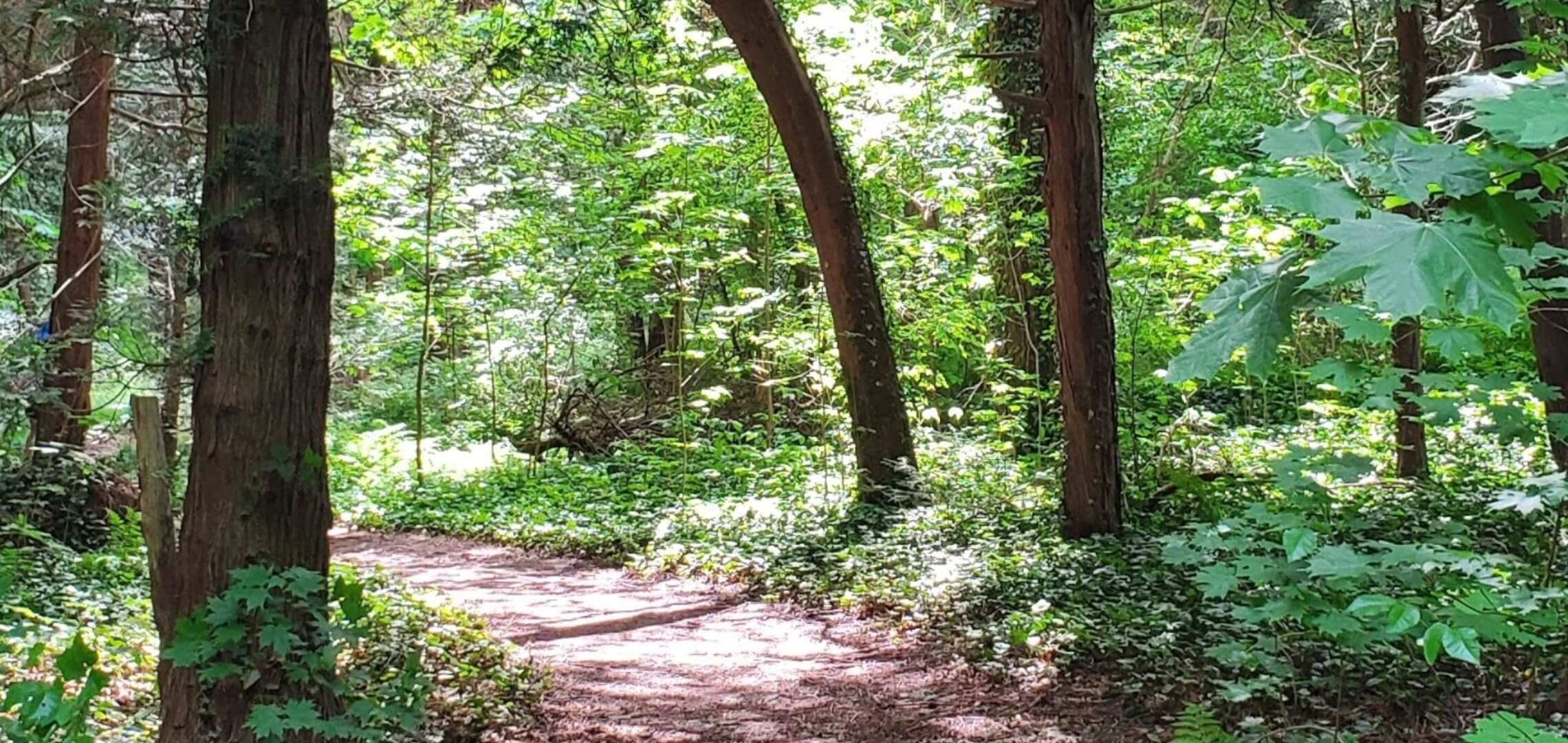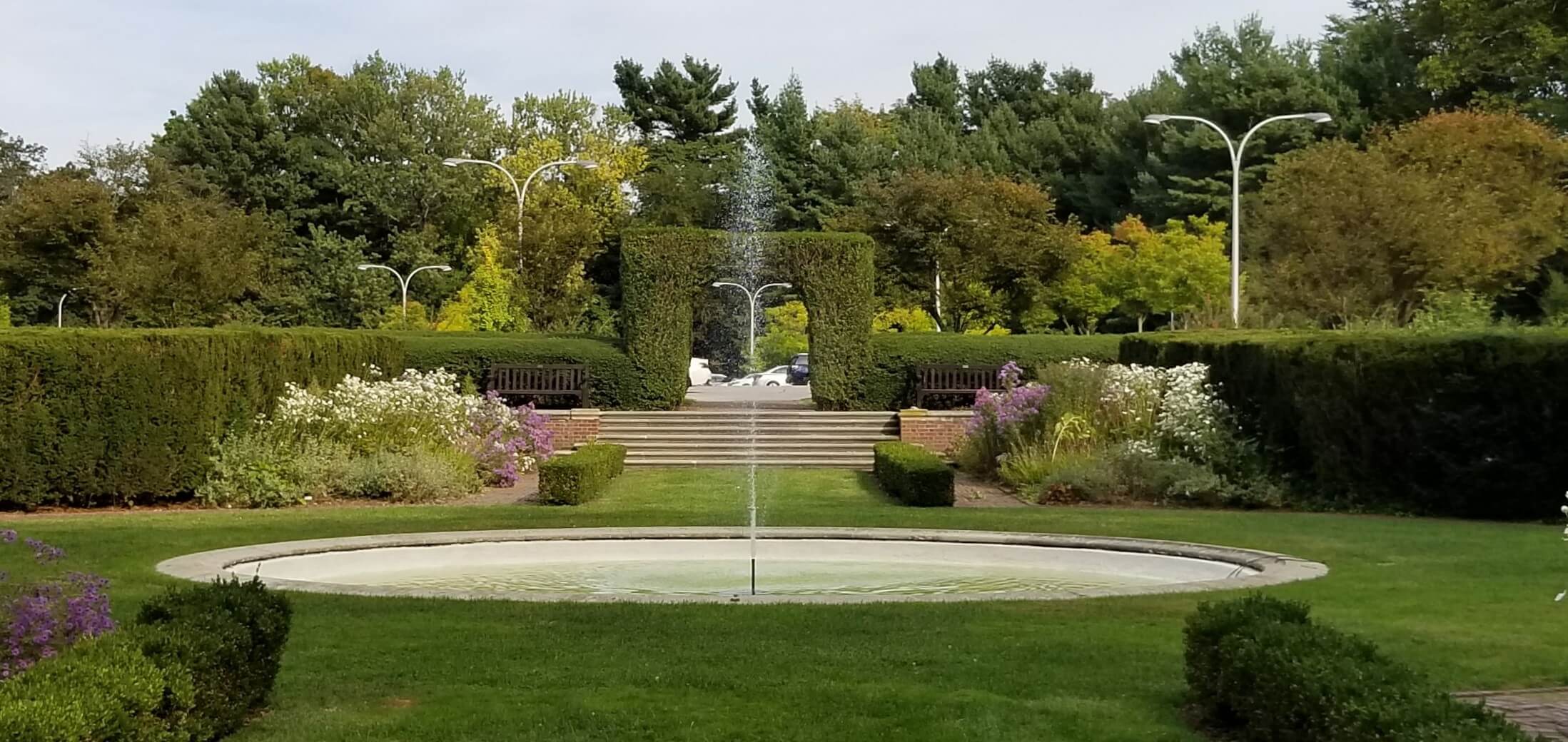 The Museum's outdoor sculpture collection of nearly 40 pieces by 24 sculptors, is located throughout its 145 acres of fields, woods, ponds, and formal gardens. With sculpture created over the past 100 years, from 1913 to 2018.
Help us preserve the art for future generations. We kindly ask that you refrain from touching, climbing, or leaning against the sculptures.  
Officially known as the William Cullen Bryant Preserve, the 145 acres of the preserve is home to our buildings, trails, garden and sculptures.
The land owes its unique and varied topographical features to the glacier that receded from here more than 10,000 years ago, leaving behind hills and ravines, ponds and boulders. The Manhasset Indians were its earliest recorded inhabitants; the 17th century brought the Dutch and the English. In the 19th century it became Bryant's Upland Farm before becoming a country estate in the late 1890s.
In keeping with his scientific interests, Childs Frick created the Pinetum in the 1920s, across from what is now the Manes Center.. This was an experimental planting of hundreds of conifer specimens from all over the world as an experiment in how these species would adapt to this part of the world. About half of them survive today, including coast redwoods.
The eight marked trails  were in existence during the Frick's ownership, some as bridle trails or driveways. The property is still home to a comprehensive collection of conifers, lush landscaped grounds with many fine specimen trees, steep forested ravines, old fields in various stages of succession, young woodlands, forest borders, and a number of different forest types including Tulip tree, American beech, oak, hickory, and maple. The diverse habitats are also home to a number of birds and small mammals, including great horned owls, hawks, fox, rabbits, and chipmunks.
As stated by nassacountyny.gov:
The mission of the county is to protect the environment of the preserves; to study the ecology of the preserves; to perform maintenance and restoration of natural systems, as required; and to provide educational and recreational activities for the public.
With respect to their mission, we ask that you follow the following Nassau County guidelines:
No pets are allowed on the grounds or in Museum buildings, with the exception of properly credentialed service animals are.
No ball playing or recreational sports.
No alcohol.
No loud music.