Director's Seminar- Warhol and Lautrec: The Odd Couple with Charles A. Riley II, PhD
Tuesday, June 15, 2021, 4:00 pm

to

5:30 pm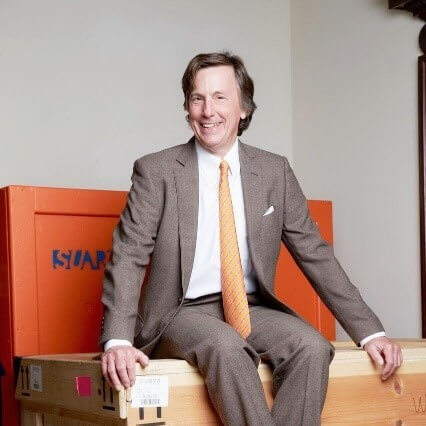 3 Sessions on-site
Tuesdays, June 1, June 15, July 13
4 pm
$20 Members | $40 Non-members per session
Member discount applied at checkout
Limited availability. Pre-registration is required.
June 1 – Session I (Art): The Music of the Night
Warhol and Lautrec perfected the contrast of high and low as masters of the poster and chroniclers of night life.
June 15 – Session II (Literature and Drama): Sarah Bernhardt and Marilyn Monroe
Both Warhol and Lautrec made images of "the Divine Sarah," herself a sculptor and of course one of the most magnetic stage presences of the Belle Epoque.
July 13 – Session III (Music): From Satie to the Stones
Using Roger Shattuck's brilliant book The Banquet Years, we spend some time at the keyboard with the mesmerizing Gymnopedies. By comparison we sample Warhol's images of Mick Jagger, David Bowie and other rock stars.
If circumstances permit, these hybrid sessions will be held live at the museum with access available as well on Zoom. Registration is required to receive a link for all the sessions prior to the meeting by email.