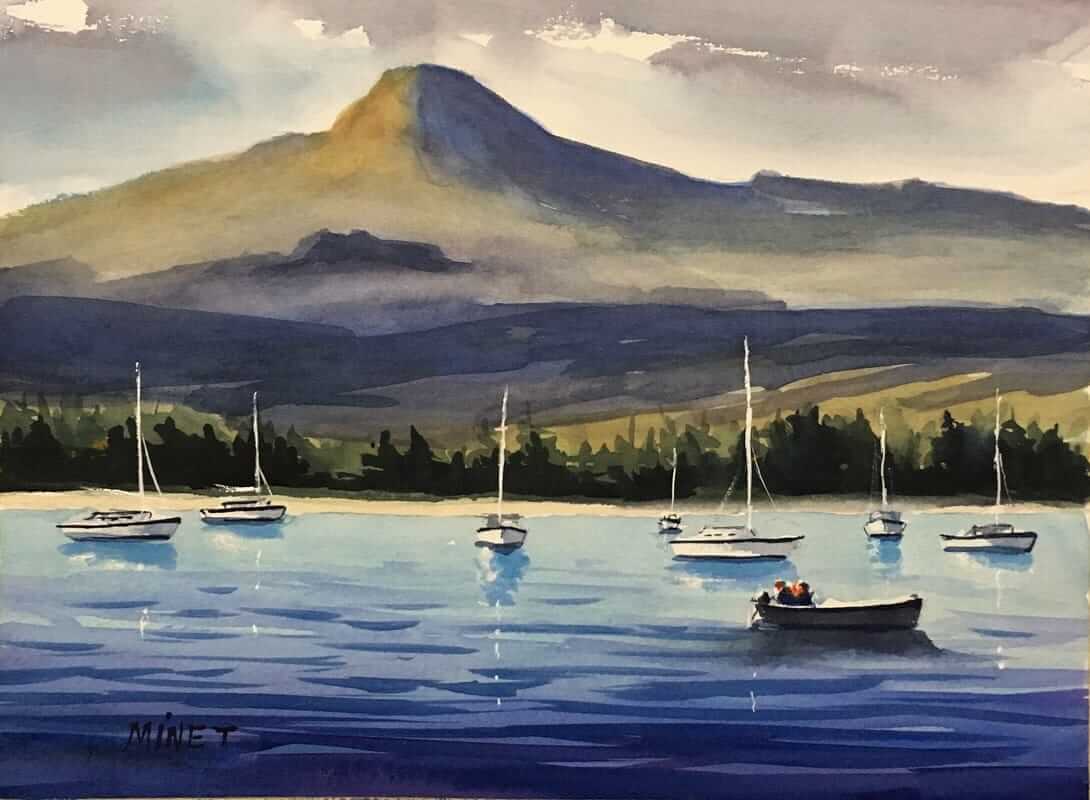 Coastal Scenes in Watercolor
Virtual class with Jim Minet
All levels welcome
Adults and Teens 16+
Fridays, 1:30-4 pm
(4 weeks) August 7, 14, 28, and September 4 (no class 8/21)
$140 members – $160 non-members
Create work that has life, color, and vibrancy, while improving the fundamentals that are critical to achieve the results you desire. Geared toward beginners with some experience, intermediate, or even the advanced painter, this class will provide a demonstration from start to finish of a coastal scene incorporating important watercolor techniques such as achieving a strong watercolor wash, controlling moisture, understanding the importance of tonal value, wet on wet and wet on dry techniques, color mixing and the proper use of materials.
Please download or color print this required photo reference for the first day of class. Click here.
Pre-registration is required for this Zoom facilitated class.
Participants must have materials for the first day of class.