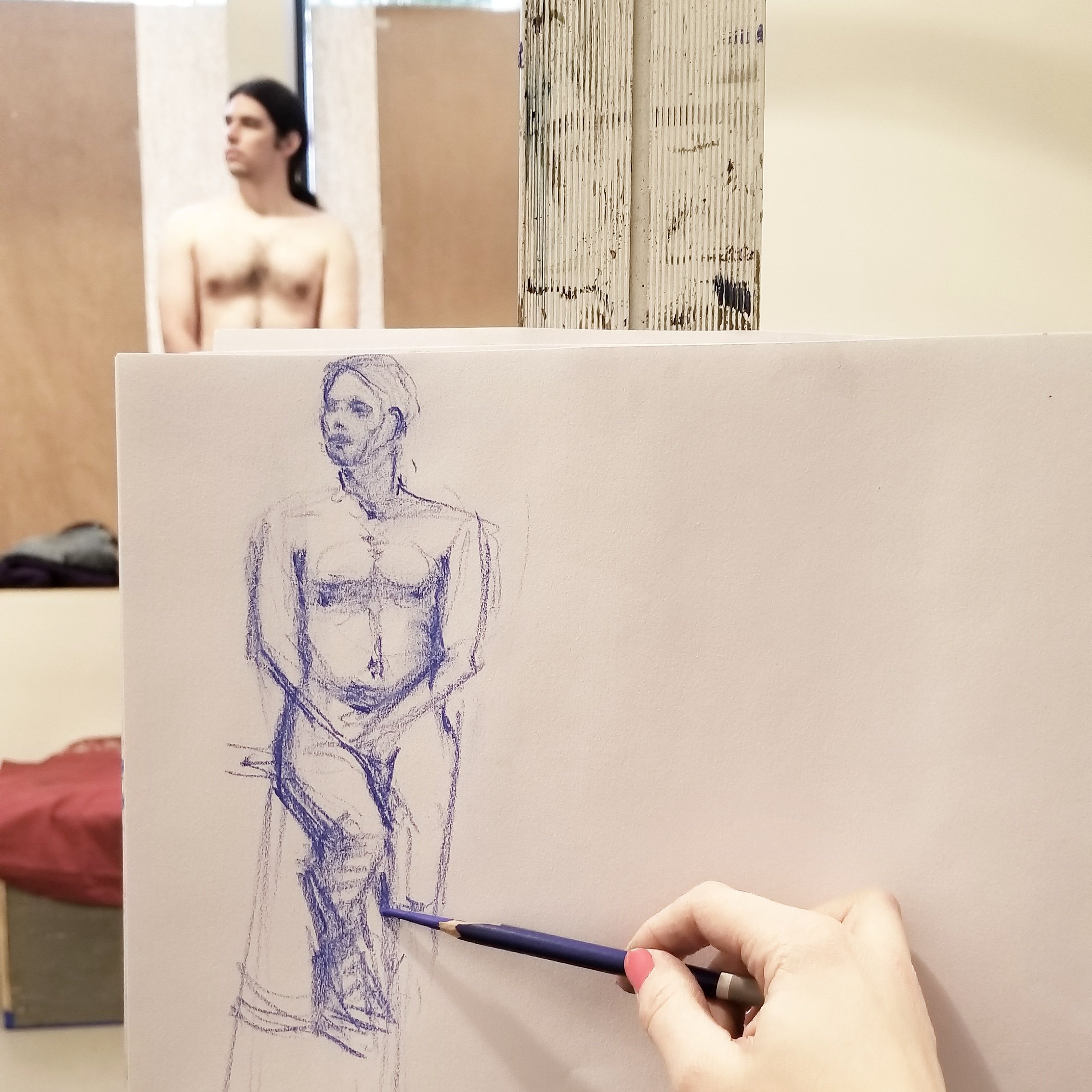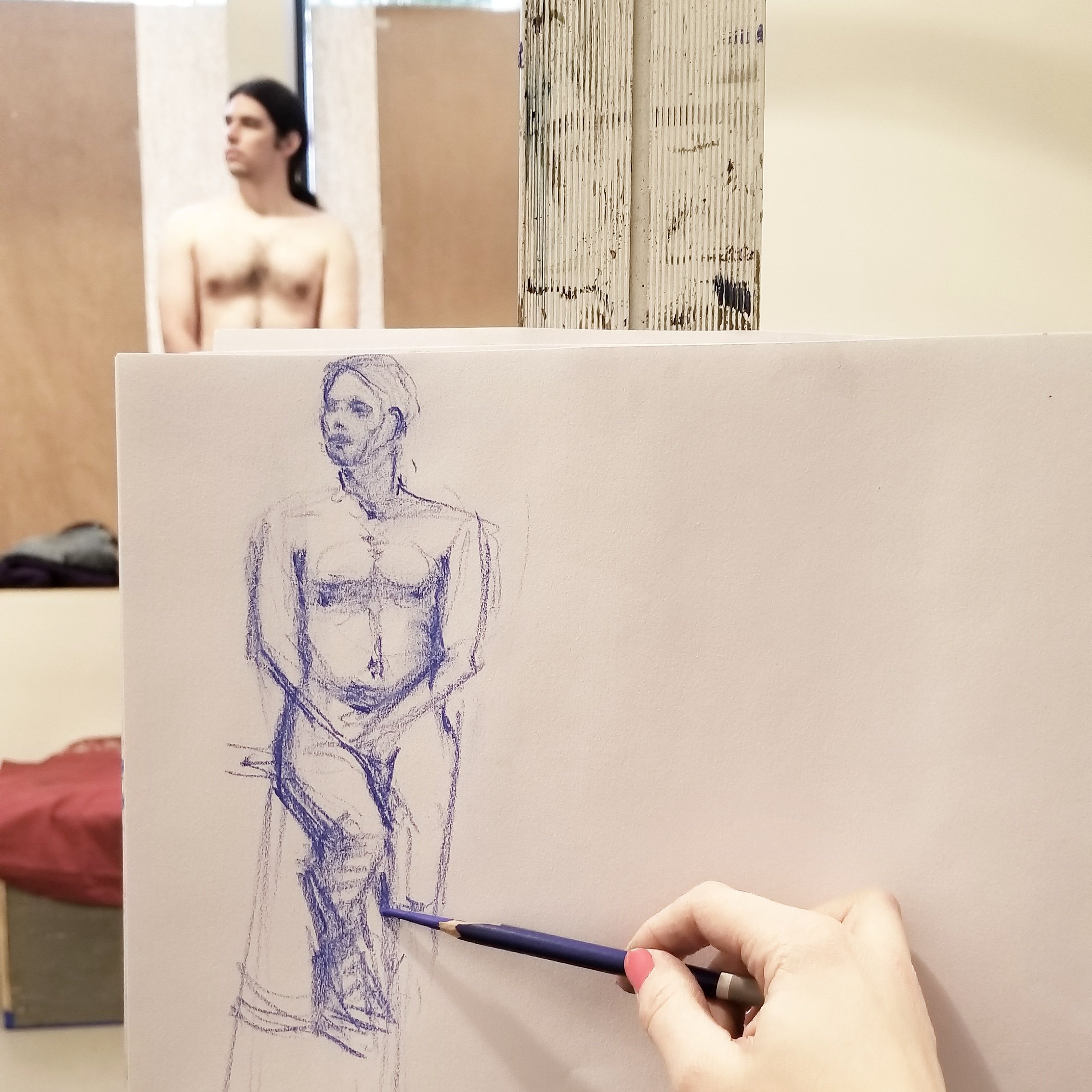 Figure Drawing with a Live Model
Independent studies
Location: The Manes Art & Education Center
All levels
Adults and Teens 16+
Wednesdays, 10 am-12:30 pm
DATES COMING SOON
Working independently, study and practice drawing and painting human anatomy and proportion while observing a live model. Begin with a series of brief timed poses before continuing to a long-pose each week.  Model fee included.
Pre-registration is required for this class.
Bring your materials of choice to each class. Any drawing and painting materials are welcome and encouraged.
For questions regarding this class or registration, please email artclasses@nassaumuseum.org
COVID 19 Safety – Covid-19 vaccines are required by all persons enrolled for in-person adult art classes at The Manes Center with proof of at least 2 vaccinations presented on the first day of class. Limited to 6 students per class. Face masks must be worn in common spaces of The Manes Center including the lobby, restrooms and when visiting the Mansion. Participants must follow current mask mandates issued by NYS. Exit doors will be open in the studios for ventilation when weather permits.