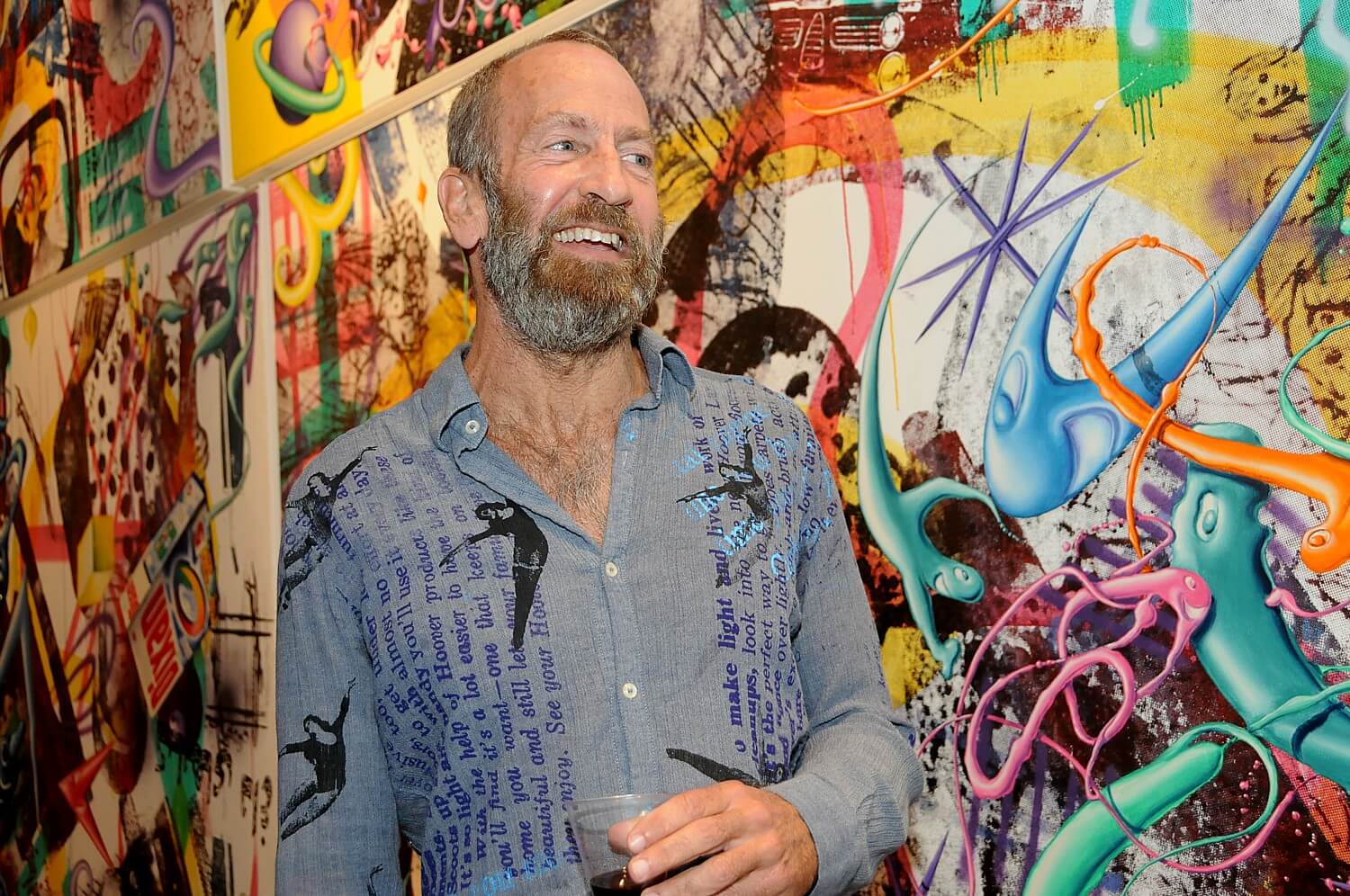 Artist Kenny Scharf at Nassau County Museum of Art, Roslyn, Long Island, NY, 2016
Photo:  copyright Karen Rubin
Kenny Scharf
March 19 – July 10, 2016
Nassau County Museum of Art's exhibition, Kenny Scharf, celebrates Scharf's artistic legacy.  Emerging with the New York City graffiti and street art movement of the 1980s, Kenny Scharf is renowned for his vibrantly colorful large-scale paintings and exuberant installations drawing inspiration from pop icons, media advertising and consumer culture of the 1960s, including TV cartoon characters such as the Flintstones and the Jetsons. Curated by Director Dr. Karl E. Willers and the Museum's staff, Kenny Scharf showcases major paintings and sculptures from throughout the artist's career. Highlights of this exhibition are the expansive and immersive Pop Renaissance mural, a version of the artist's Cosmic Cavern, as well as a recreation of the artist's former Brooklyn studio complete with spattered walls, painted furniture and other workspace ephemera. 


A companion exhibition, Glamorous Graffiti, looks at the work of Kenny Scharf's contemporaries, including Keith Haring, Jean-Michel Basquiat, Lee Quiñones, and CRASH (John Matos), in the exciting New York graffiti and street art movement of the 1980s.
 The exhibition is sponsored by TAHARI Arthur S. Levine.