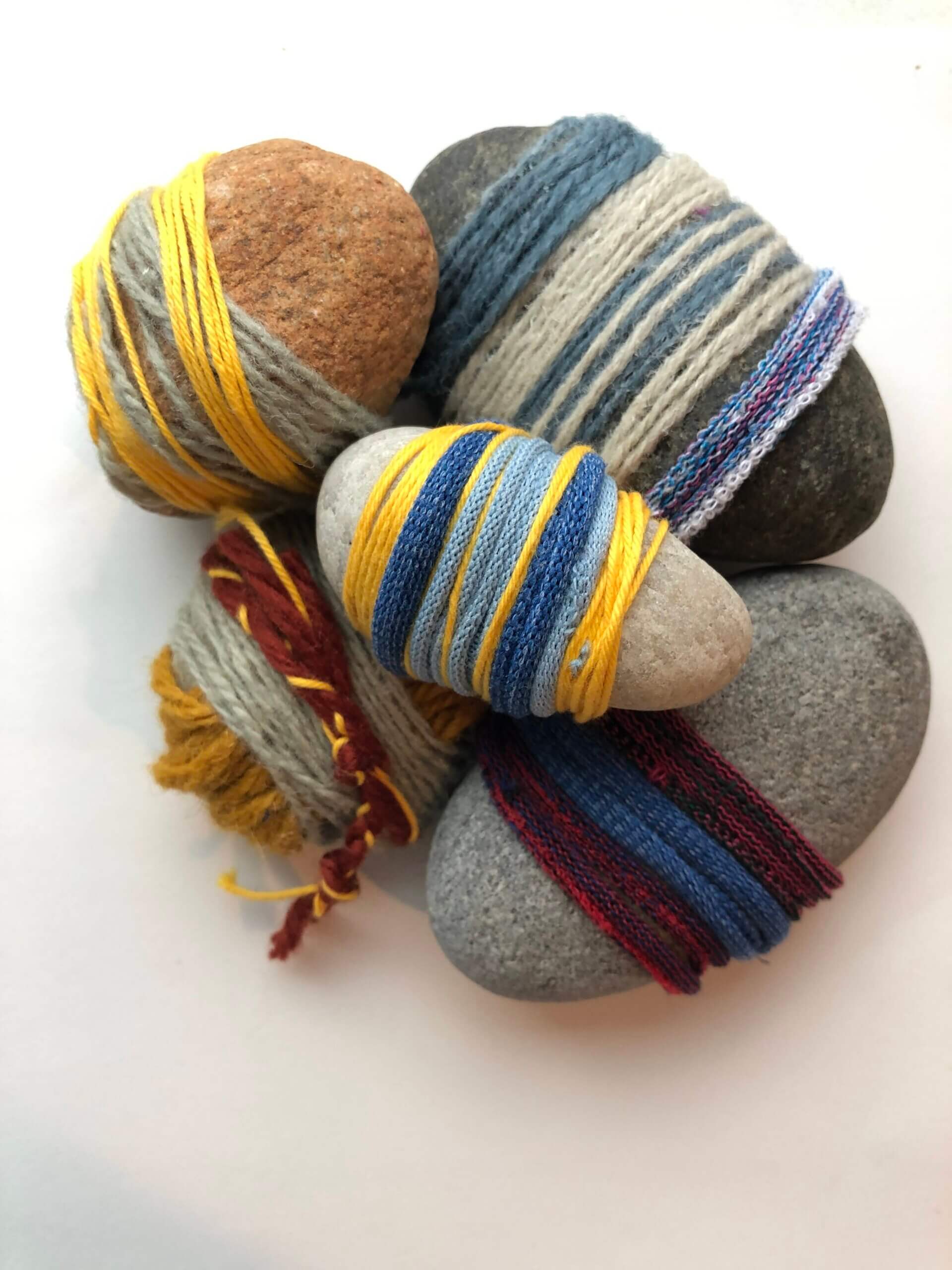 Rock Wrapping
Inspired by artist Laurie Lambrecht, on view in the Museum's exhibition FEM.
Laurie Lambrecht work uses fibers, photography, and her observations of the natural world to create mixed-media artworks and installations. She asks us to think about what we notice about the colors, textures, and patterns we can find outside if we slow down and take time to look closely. 
Materials: rocks, yarn, glue,  and scissors.