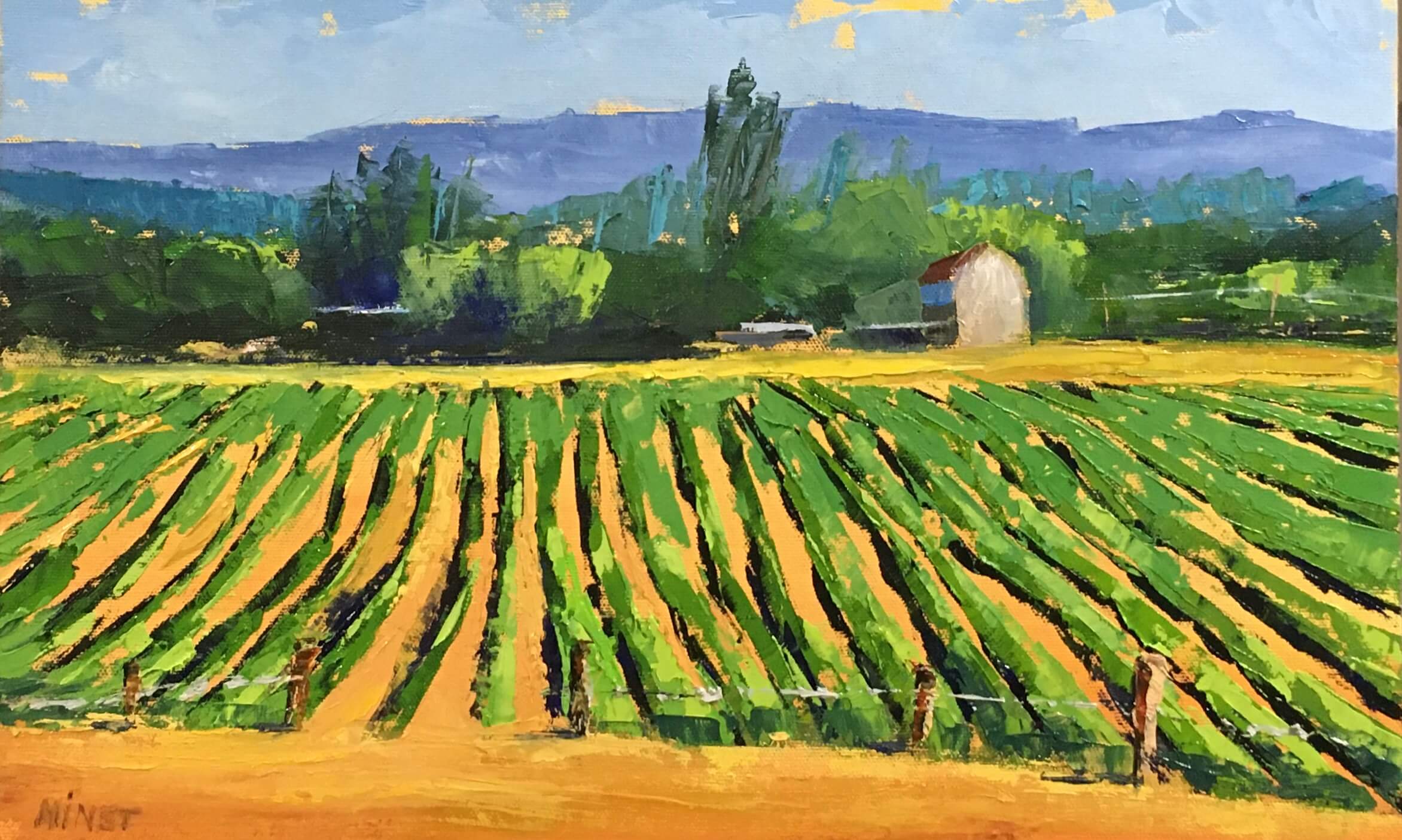 Landscape Painting in Oils or Acrylics
Class with Jim Minet
At The Manes Center
Intermediate to advanced levels
Adults and Teens 16+
Tuesdays, 9:30 am-12 pm
Fall Session 1 – (5 weeks) September 21, 28, October 5, 12, 19
$225 members | $250 non-members (Member discount applied at checkout)
Fall Session 2 – (6 weeks) October 26, November 2, 9, 16, 23, 30
$270 members | $300 non-members (Member discount applied at checkout)
Winter Session 1 – (6 weeks) December 7, 14, 21, January 4, 11, 18 (no class on 12/28)
$270 members | $300 non-members (Member discount applied at checkout)
Winter Session 2 – (6 weeks) January 25, February 1, 8, 15, March 1, 8 (no class on 2/22)
$270 members | $300 non-members (Member discount applied at checkout)
Paint bold and vibrant landscape paintings in the medium of your choice. Explore all the elements of landscape painting through a series of exercises including design and layout, tonal value, color mixing, atmospheric perspective, brush stroke, and much more. Learn to create a variety of techniques in either acrylic or oil paints. Through demonstrations and sharing, and independent study, practice new techniques that will bring your landscape painting to the next level with artist and instructor Jim Minet.
Pre-registration is required for this class.
Participants must have materials for the first day of class.
For questions regarding this class or registration,
please email artclasses@nassaumuseum.org
COVID 19 Safety – In-person art classes are limited to 6 students per class. Masks must be worn be worn in common spaces of The Manes Center including the lobby and restrooms. Non-vaccinated students must wear a mask at all times. Vaccinated students may remove masks in the art studios only during class time. Exit doors will be open in the studios for ventilation when weather permits.