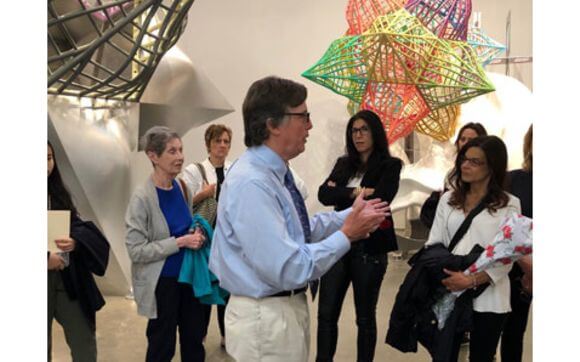 May is Membership Month!
We're saying Thank You in many ways
New Member Welcome Gift
Join in May to choose a catalog or poster from a prior exhibition ($10 value) from the Museum Store
Renew for a Chance to Win a Prize
Two members who renew in May will win their choice of a $50 gift certificate to the Museum Store, an upgrade to the Supporting level or a half day pass to our Weekend of Wellness
Share your Museum with Friends and be Rewarded
Spread the word about your Museum to expand our circle of art lovers who support exhibitions and programs for the community. When you refer a new member who joins in May, you will BOTH receive two Guest Passes

Please note: Rewards are for referring a new member. if your friend has already been a Museum member, the reward given will be a chance to participate in the raffle.
 To enroll, please fill out the contact form below, then ask your friend to join online here or in person at the Museum this May. 
I want to Spread the Word and Be Rewarded