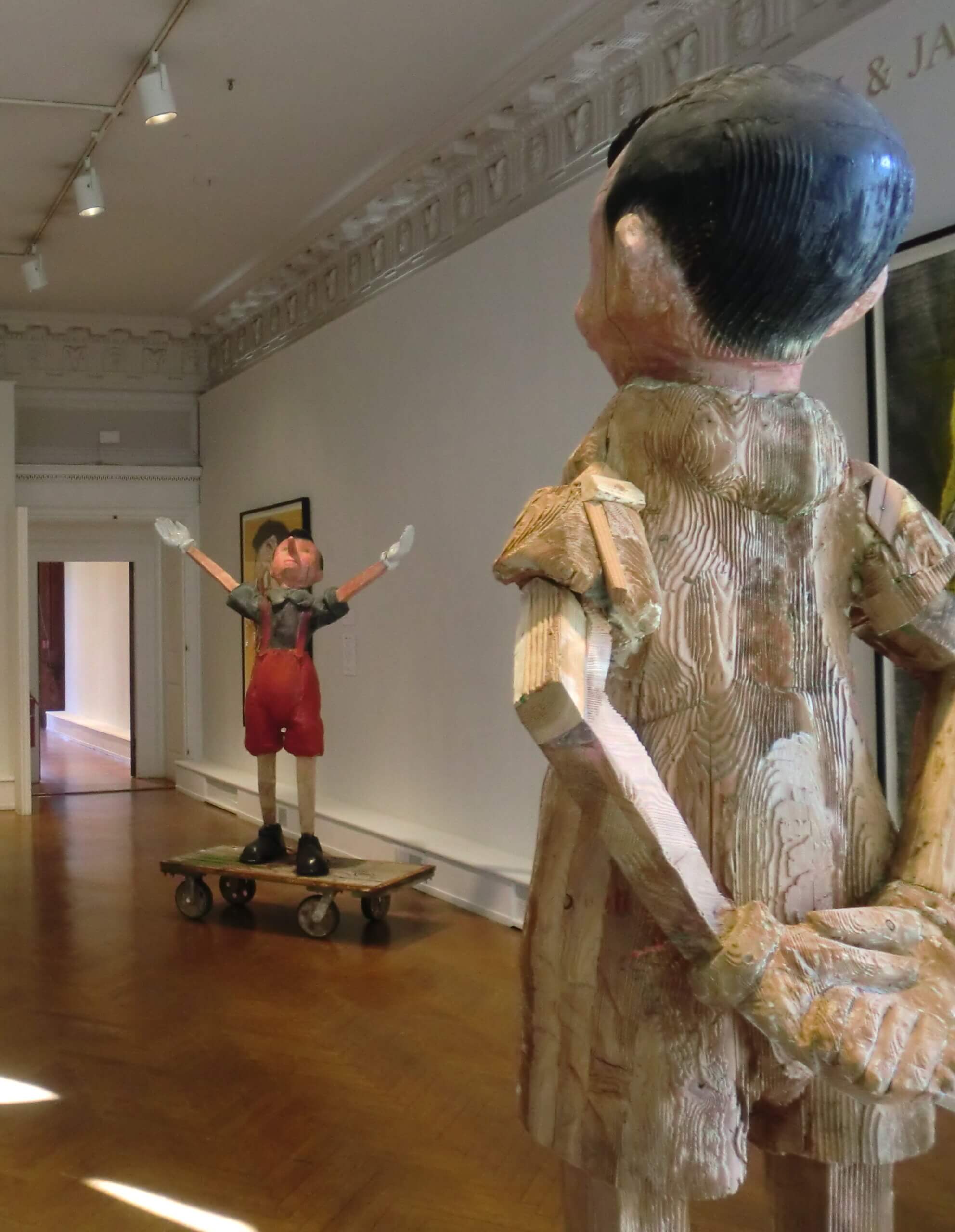 Sculpture/Jim Dine/ Pinocchio
March 31 – July 8, 2012
Within the galleries and on the sculpture grounds at the Nassau County Museum of Art, Sculpture/Jim Dine/Pinocchio highlights Jim Dine's recent sculptural work and his lithographs for an illustrated edition of Pinocchio.  The museum's main galleries are devoted to several themes – the artist's Heart and Venus works, gardening and garpentry tool imagery, and recent Pinocchio sculptures. Several major sculptural works are installed outdoors on the Museum's expansive 145-acre sculpture park and nature preserve, including The Mountains in the Distance of 1987-88. This iconic bronze work places the Venus de Milo form on its side, abstracting the vertical of the figure to evoke a horizontal of a landscape.
The second floor of the Museum is devoted to Dine's Pinocchio prints.  The impressive Pinocchio series, also published as illustrations to a translation of Carlo Collodi's original tale, consists of 40 lithographs. The accompanying book concludes with Dine dedicating his work to the adventurous wooden boy: "His poor burned feet, his misguided judgment, his vanity about his temporary donkey ears all add up to the real sum of his parts. In the end it is his great heart that holds me."
Sculpture/Jim Dine/Pinocchio is sponsored by the Cuchel Family. Additional generous support is provided by The Pace Gallery and Pace Prints, New York. This exhibition is also made possible by the Museum's Board of Trustees, Museum Council, Contemporary Collectors Circle, Corporate Committee and Museum Members.