Arboretum and Trails
Please observe social distancing practices when visiting the grounds
Arboretum
With over 30 tree specimens on the grounds, the NCMA arboretum received Level 1 Arboretum Accreditation by ArbNet
History of the Pinetum
In developing the pinetum, Childs Frick was encouraged and advised by the American botanist, regarded as the dean of American dendrology, Charles Sprague Sargent. It was Frick's plan to cultivate as many taxa of northern hemisphere conifers as possible on his estate. This plan included varieties as well as species. For approximately 35 years, Frick operated his experiment in ornamental horticulture. After Frick's death in 1967, the pinetum was abandoned and, by the 1990s, was engulfed by native and exotic angiospermous trees and vines.
In 2009, the NCMA Horticulture Committee, which later on became the Buildings and Grounds Committee, began the major task of rehabilitating the pinetum. Working with the Nassau County Department of Parks, Recreation, and Museums, along with volunteer arborists and others, the pinetum was cleared of all dead trees and any invasive vines and trees. Consulting Childs Frick's original list "A List of the Varieties of Coniferous Plants Growing at Clayton, New York", the Committee was able to affix numbered tags and map the remaining 200 specimens of the original 400 trees planted by Frick. 32 trees in all were identified.
In 2020, The Nassau County Museum of Art was awarded the Level I Accreditation by The ArbNet Arboretum Accreditation Program and is now recognized as an accredited arboretum in the Morton Register of Arboreta, a database of the world's arboreta and gardens dedicated to woody plants.
The ArbNet Arboretum Accreditation Program is the only global initiative to officially recognize arboreta based on a set of professional standards.
Image: The Pinetum Trail at NCMA in Summer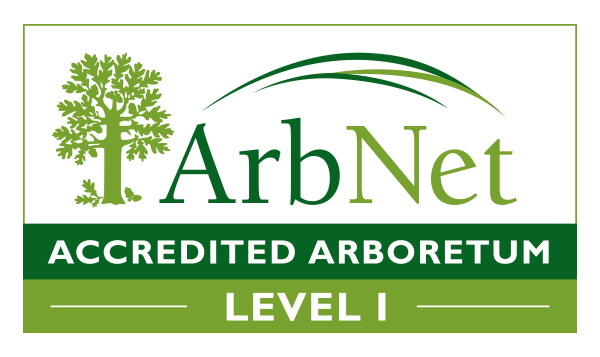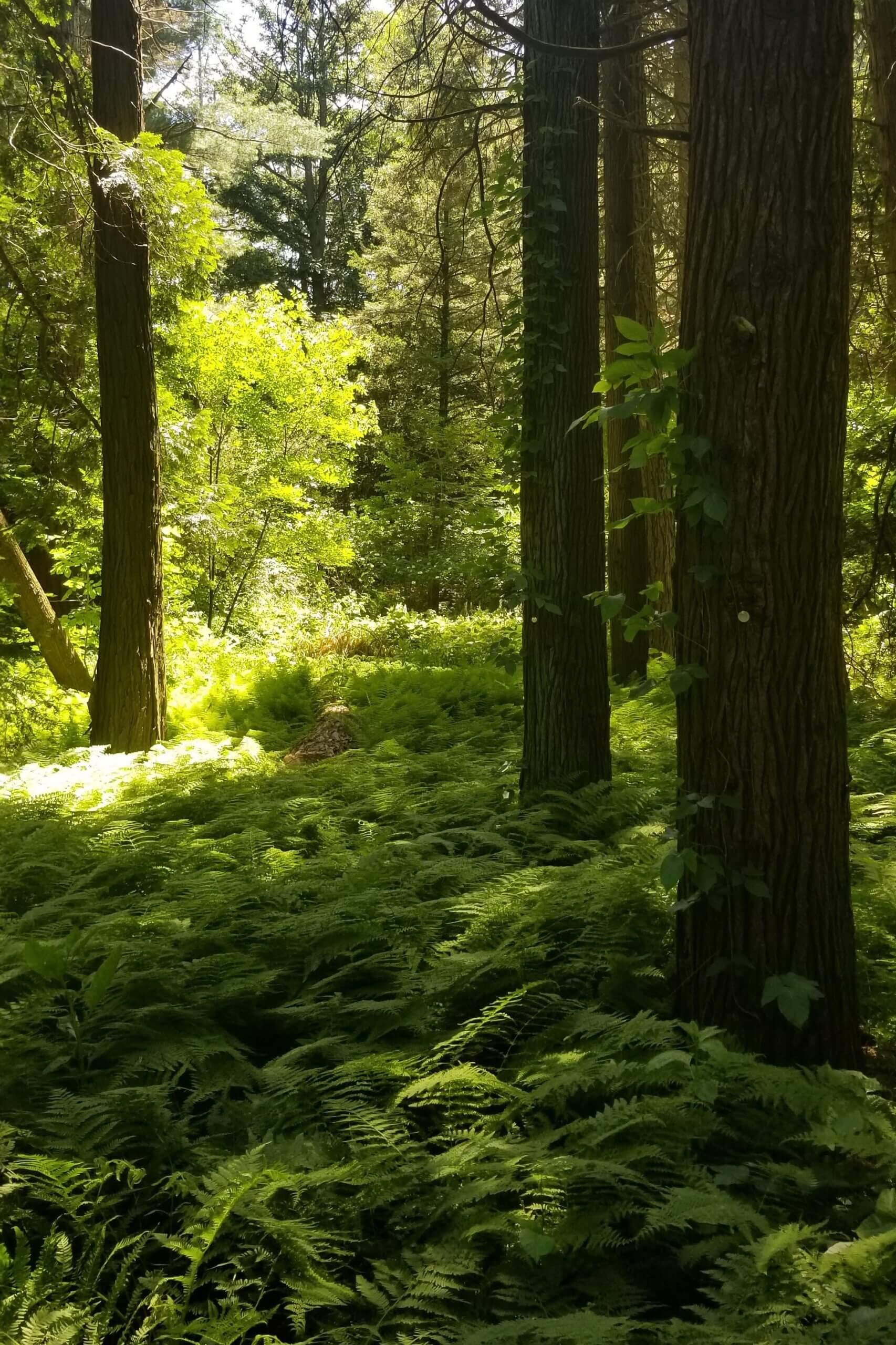 NCMA Arboretum Tree List
Identified and Labeled
Metaseqoia Glyptostroboides (Dawn redwood) Taxodiceae, Szechuan, China
Aesculus x carneta ( Red horse chestnut) Hybrid horse chestnut, Hippocastanaceae
Picea Abies (Norway spruce) Pinaceae, Europe
Magnolia x soulangeana (Saucer magnolia) Magnoliaceae
Magnolia virginiana ( Sweet bay magnolia) Magnoliaceae, Eastern North America
Oxydendrum arboretum ( Sorrel tree) Ericaceae, Eastern North America
Cornus Florida (Eastern dogwood) Cornaceae, Eastern North America
Quercus velutina (Black oak) Fagaceae, Eastern North America
Quercus coccinea (Scarlet oak) Fagaceae, Eastern North America
Fagus grandiflora (American beech) Fagaceae, Eastern North America
Pinus Strobus (Eastern white pine) Pinaceae, Eastern North America
Cedrus Libanus (Cedar of Lebanon) Pinaceae, Asia Minor
Torreya nucifera ( Japanese torreya) Taxaceae, Japan
Sophora japonica (Chinese scholar-tree) Fabaceae, China, Korea
Quercus palustris (Pin oak) Fagaceae, Eastern North America
Quercus phellos (Willow oak) Fagaceae, Eastern North America
Liquidambar styraciflua (Sweet-gum) Hamamelidaceae, Eastern North America
Juglans nigra (Black walnut) Juglandaceae, Eastern North America
Pinus virginiana (Virginia pine) Pinaceae, Eastern North America
Cladastris lutea (Yellowwood) Fabaceae, Eastern North America
Aesculus hippocastrum (Horse chestnut) Hippocastanaceae, SE Europe
Acer plannaloides (Norway maple) Aceraceae, Europe
Junipera virginiana (Eastern red cedar) Cupressaceae, Eastern North America
Chamaecyparis Lawsonia (Orford cedar) Cuprassaceae, Northwestern North America
Pseudotsuga Menziesi (Douglas fir) Pinaceae, Western North America
Picea Montigena (Likiang spruce) Pinaceae, China
Acer saccharum (Sugar maple) Aceraceae, Eastern North America
Prunus serolina (Black cherry) Osaceae, Eastern North America
Quercus rubra (Red oak) Fagaceae, Eastern North America
Liriodendron tulipifera (Tulip tree) Magnoliaceae, Eastern North America
Quercus velutina (Black oak) Fagaceae, Eastern North America
Halesia monticola (Mountain silverbell) Styracaceae, Southeastern North America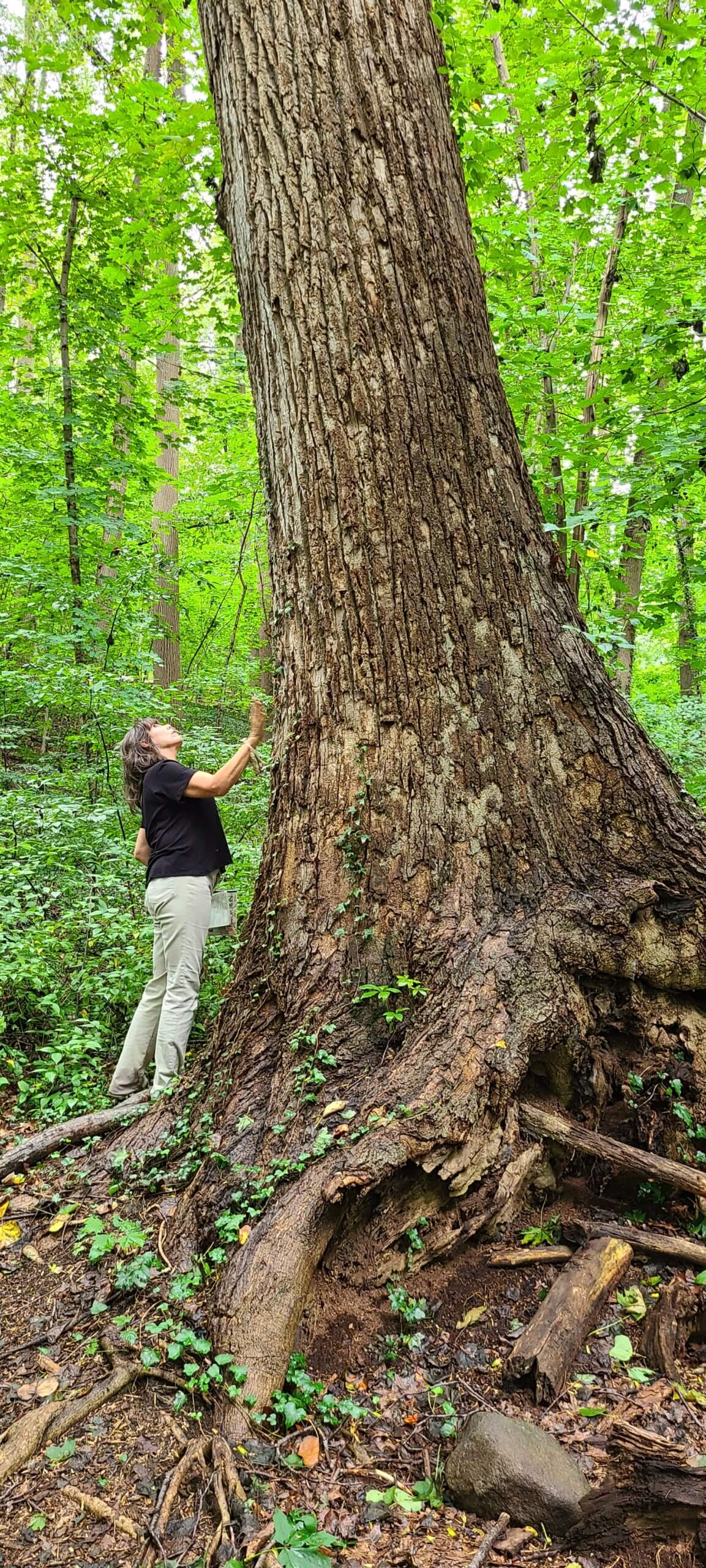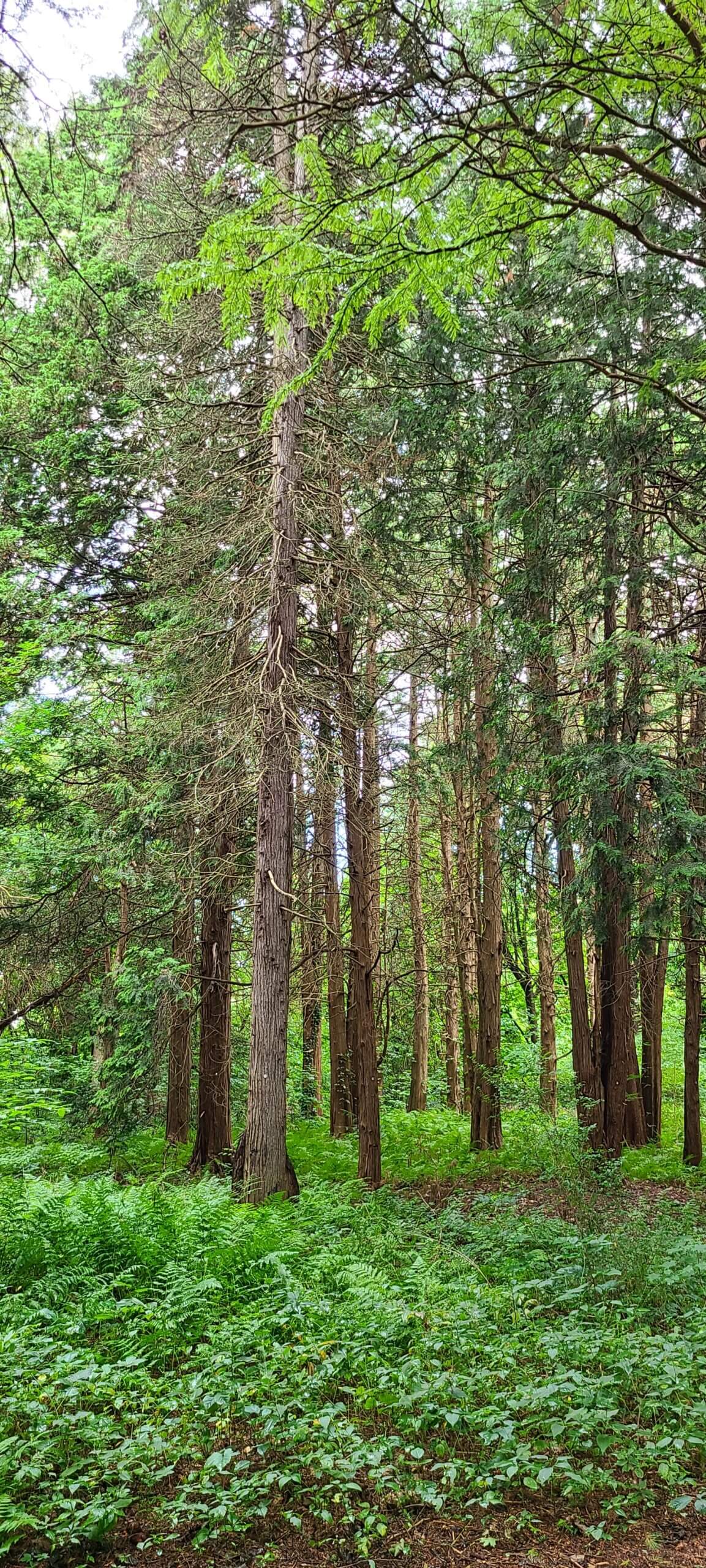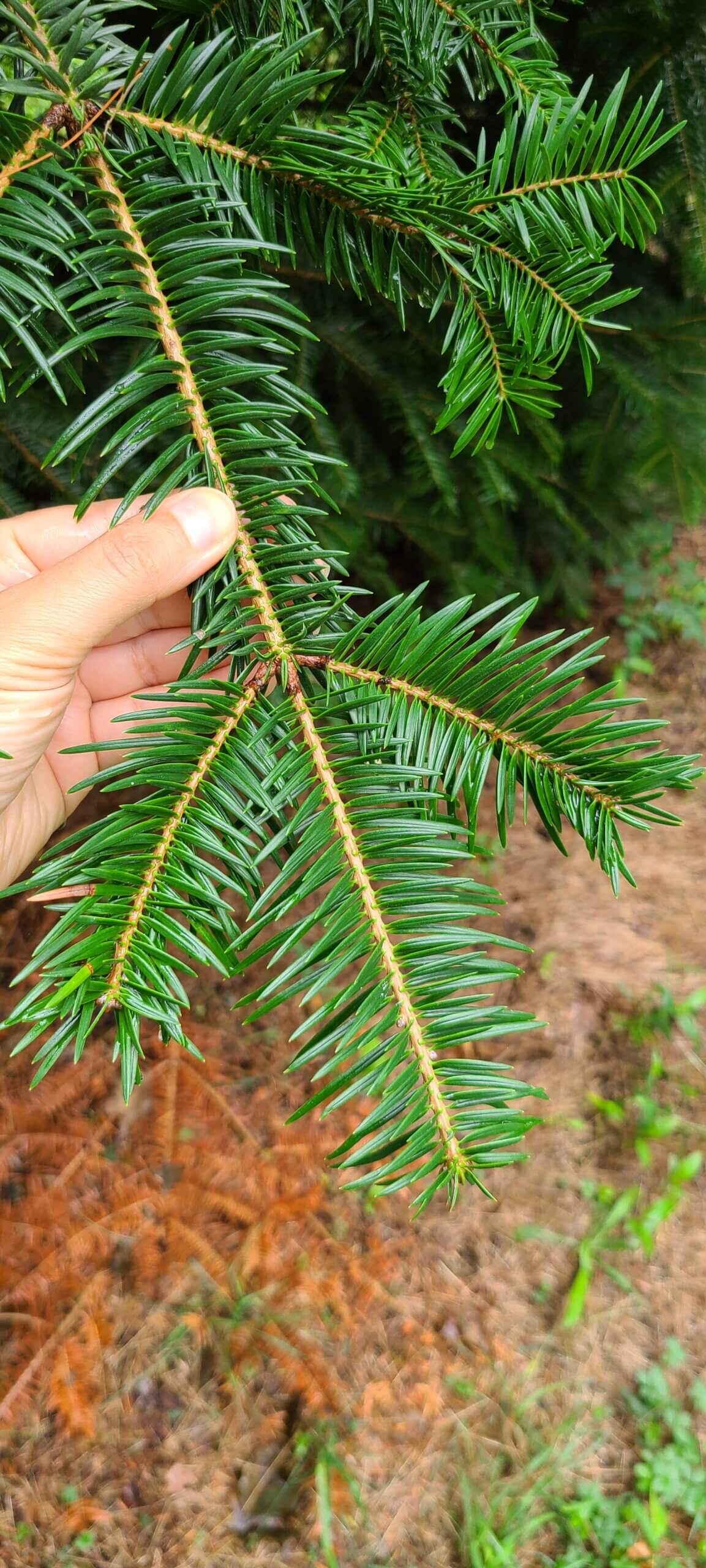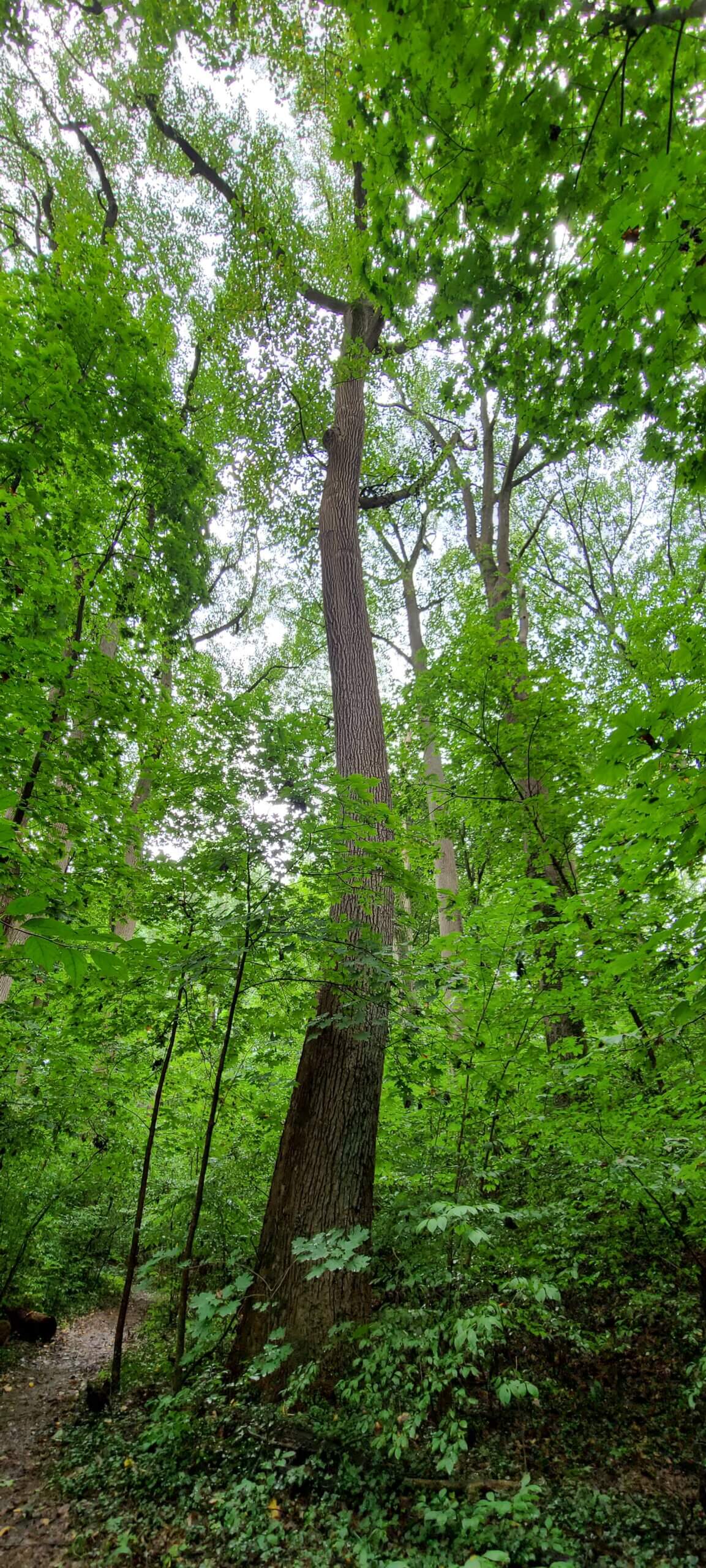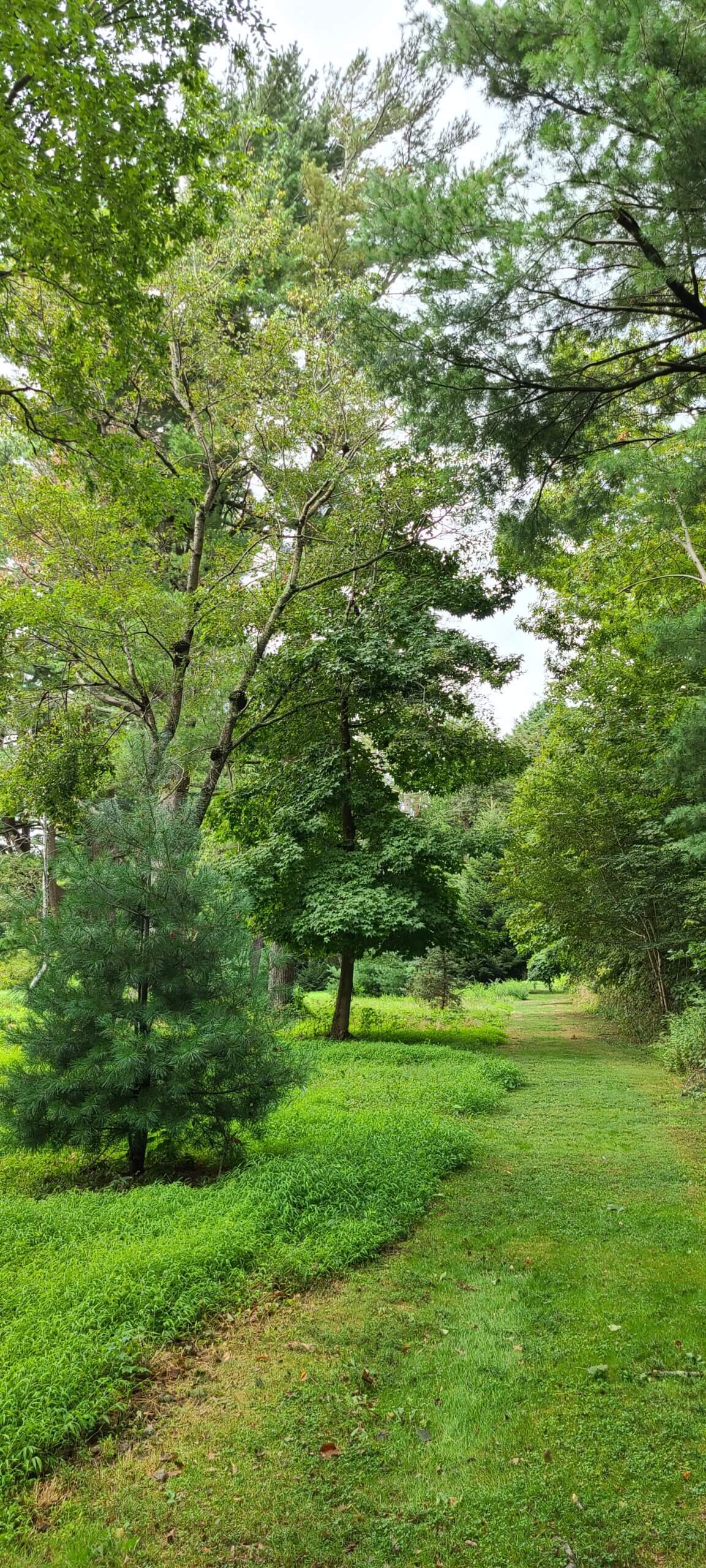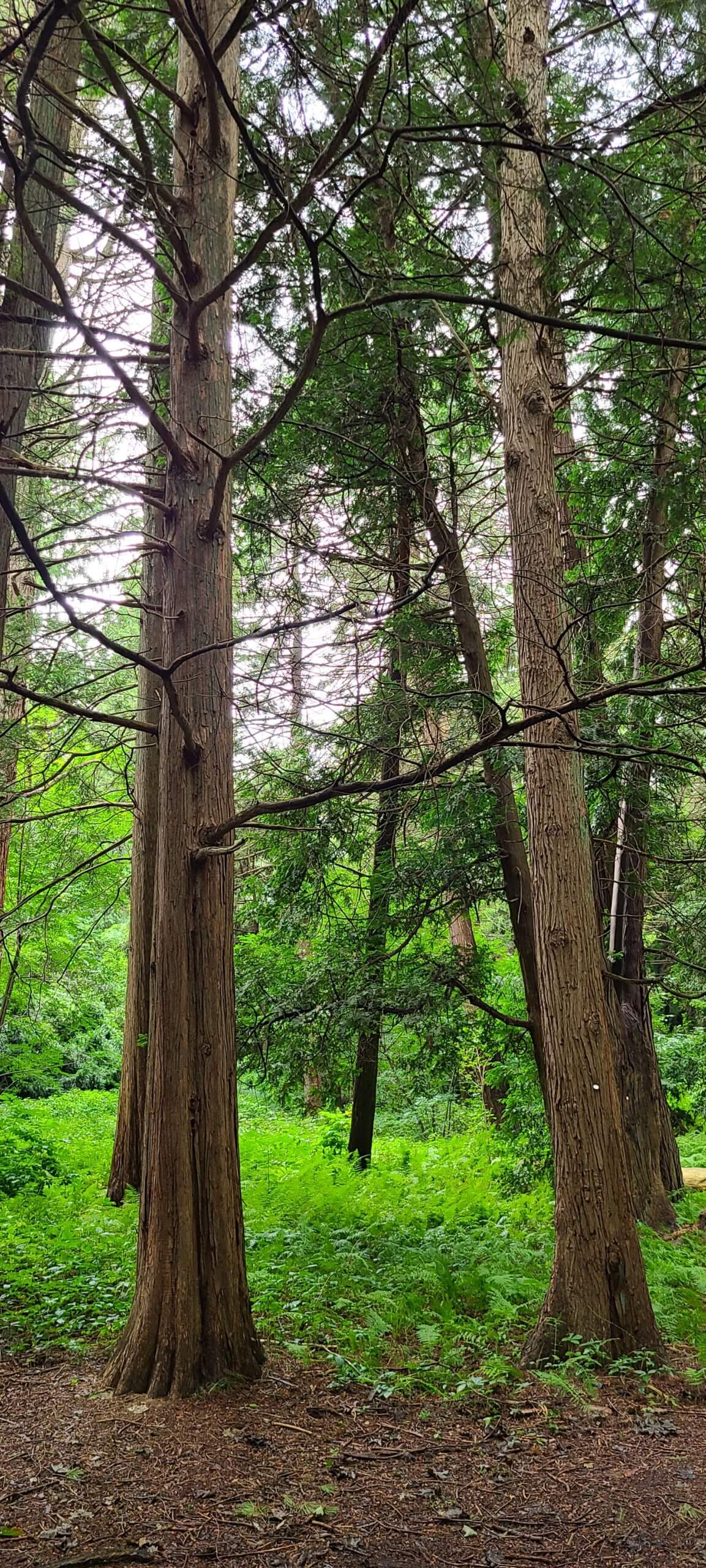 As stated by the Nassau County website:
The mission of Nassau County is to protect the environment of the preserves; to study the ecology of the preserves; to perform maintenance and restoration of natural systems, as required; and to provide educational and recreational activities for the public.
With respect to their mission, we ask that you follow the Nassau County guidelines that prohibit the following: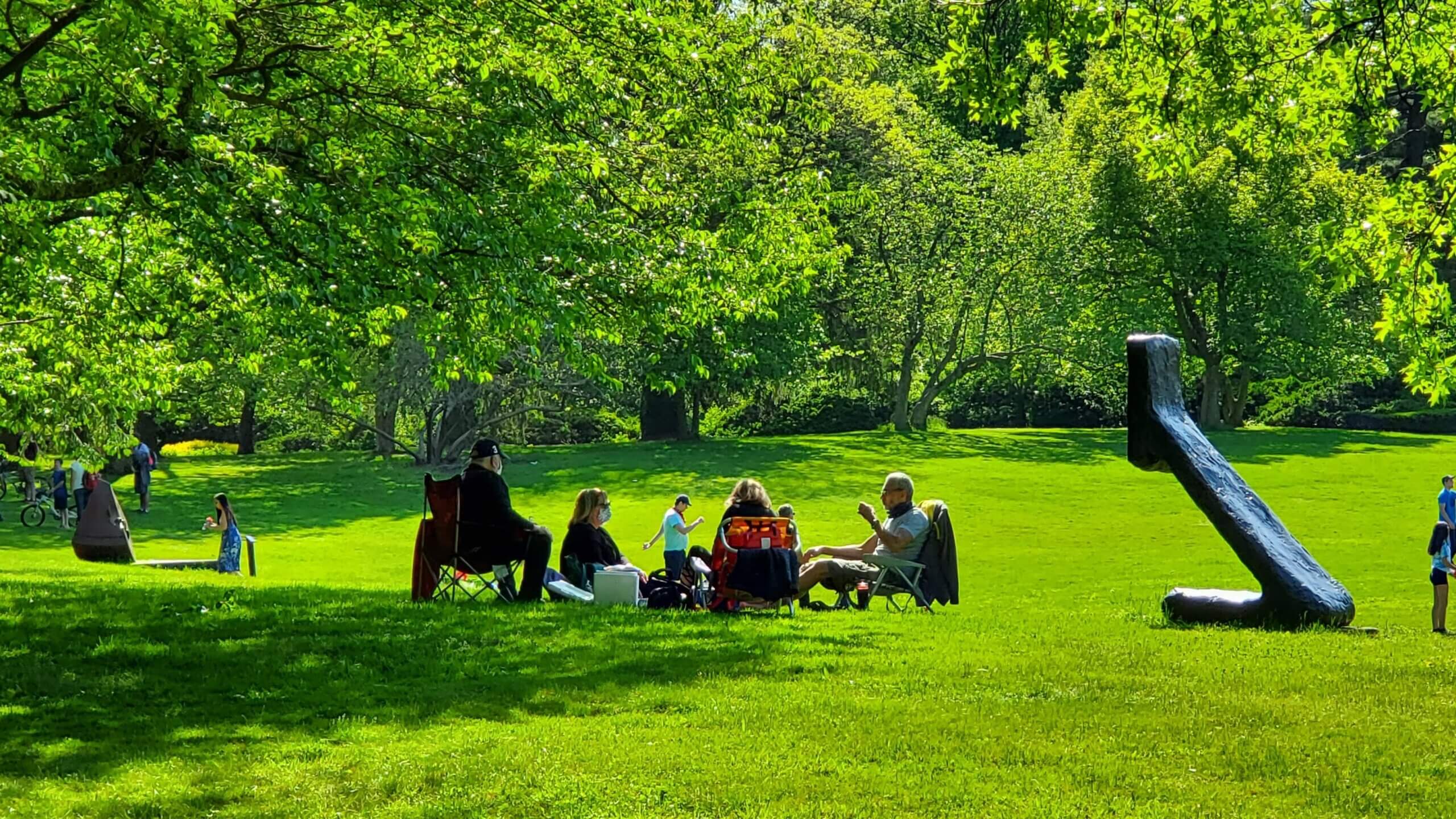 Pets
No pets are allowed on the grounds or in the indoor spaces, with the exception of properly credentialed service animals.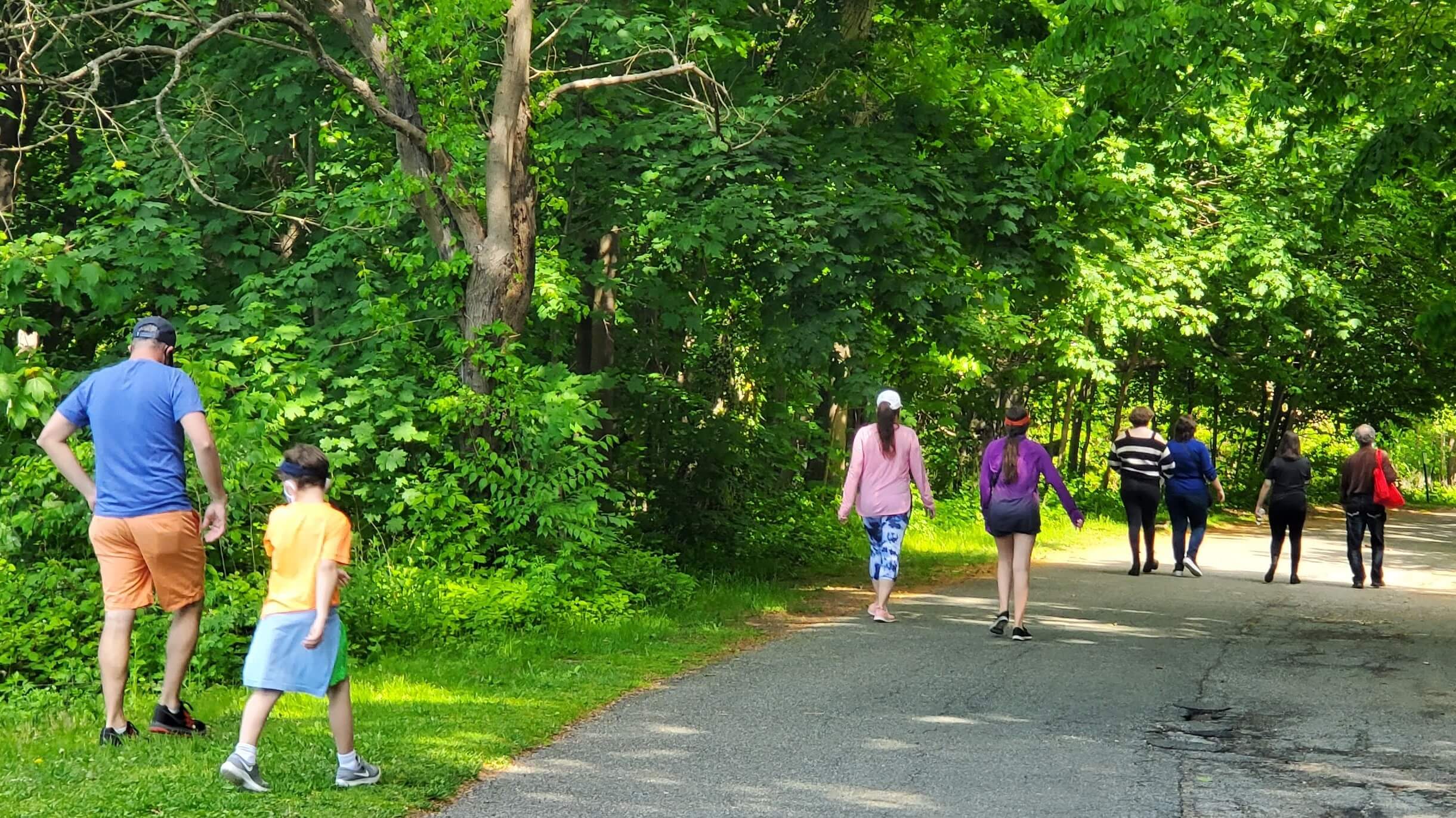 Ball Playing and Sports
Ball playing or recreational sports are not permitted on the grounds.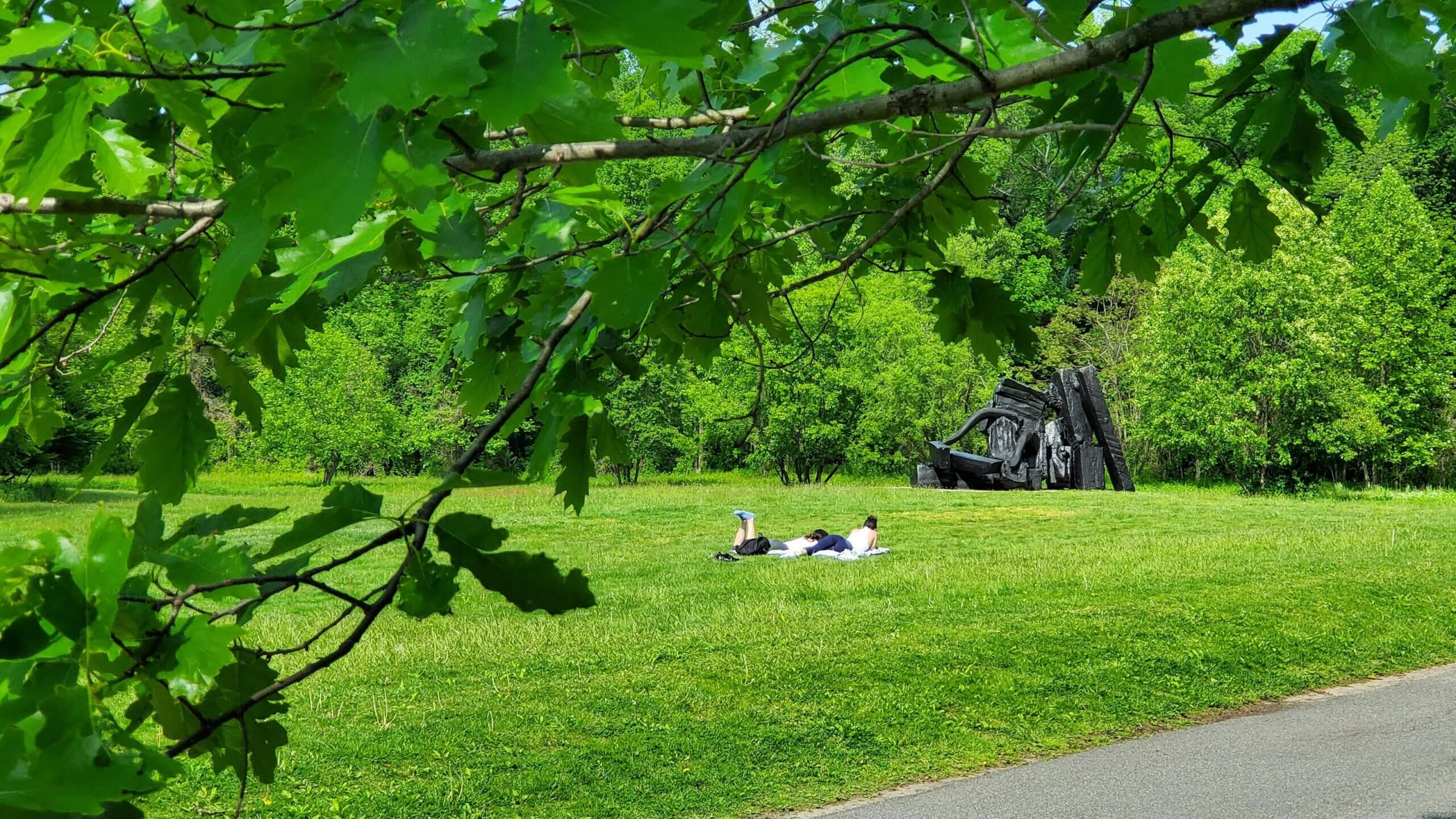 Alcohol and Picnics
The consumption of alcoholic beverages or picknicing is not permited on the grounds. Please dispose of all non-alcoholic drink and food waste in the proper receptacles located in the parking lots and near buildings.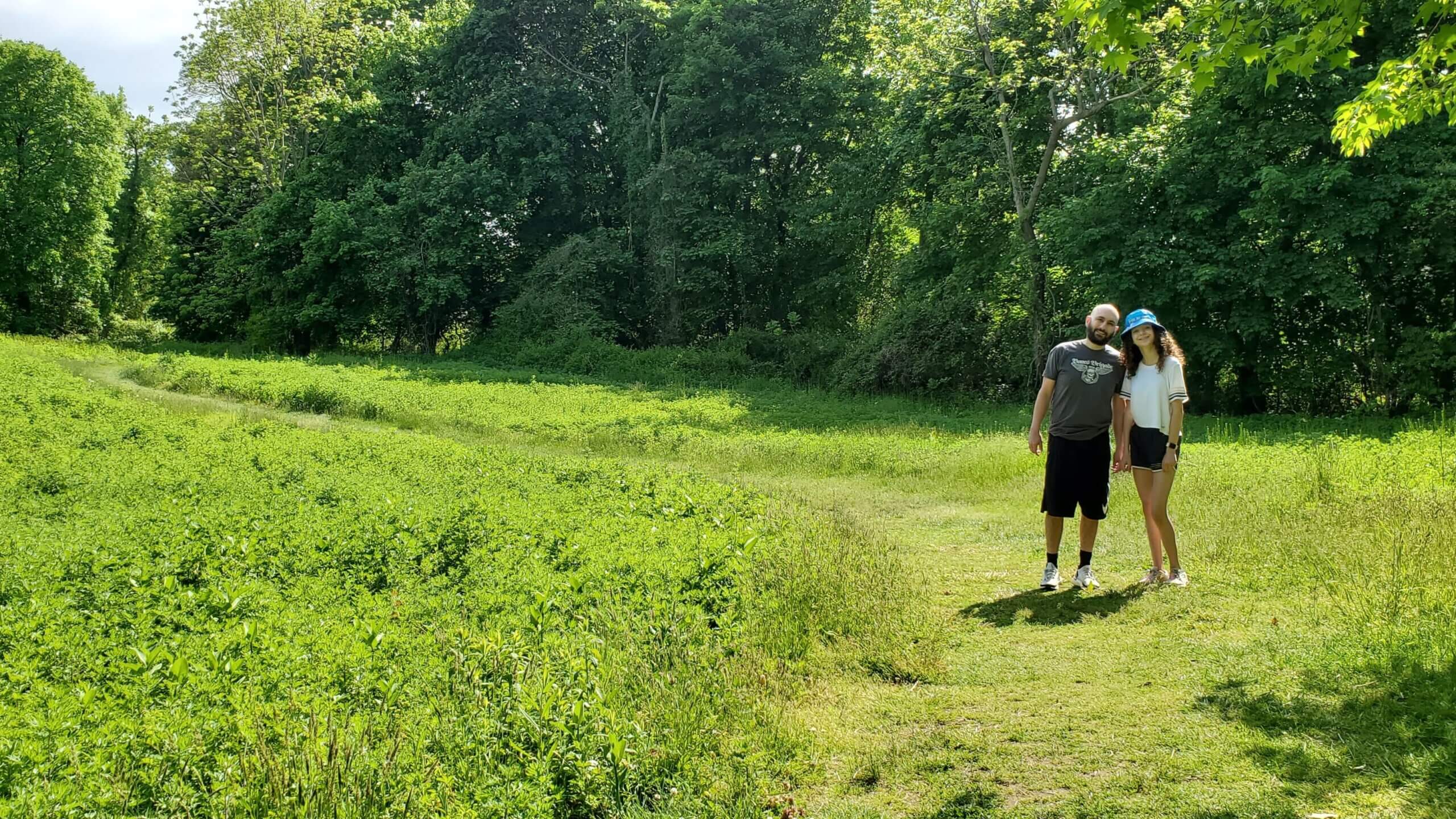 Loud Music
Playing loud music disturbs wildlife and visitors observing nature. Please use earbuds or headphones when listening to music.