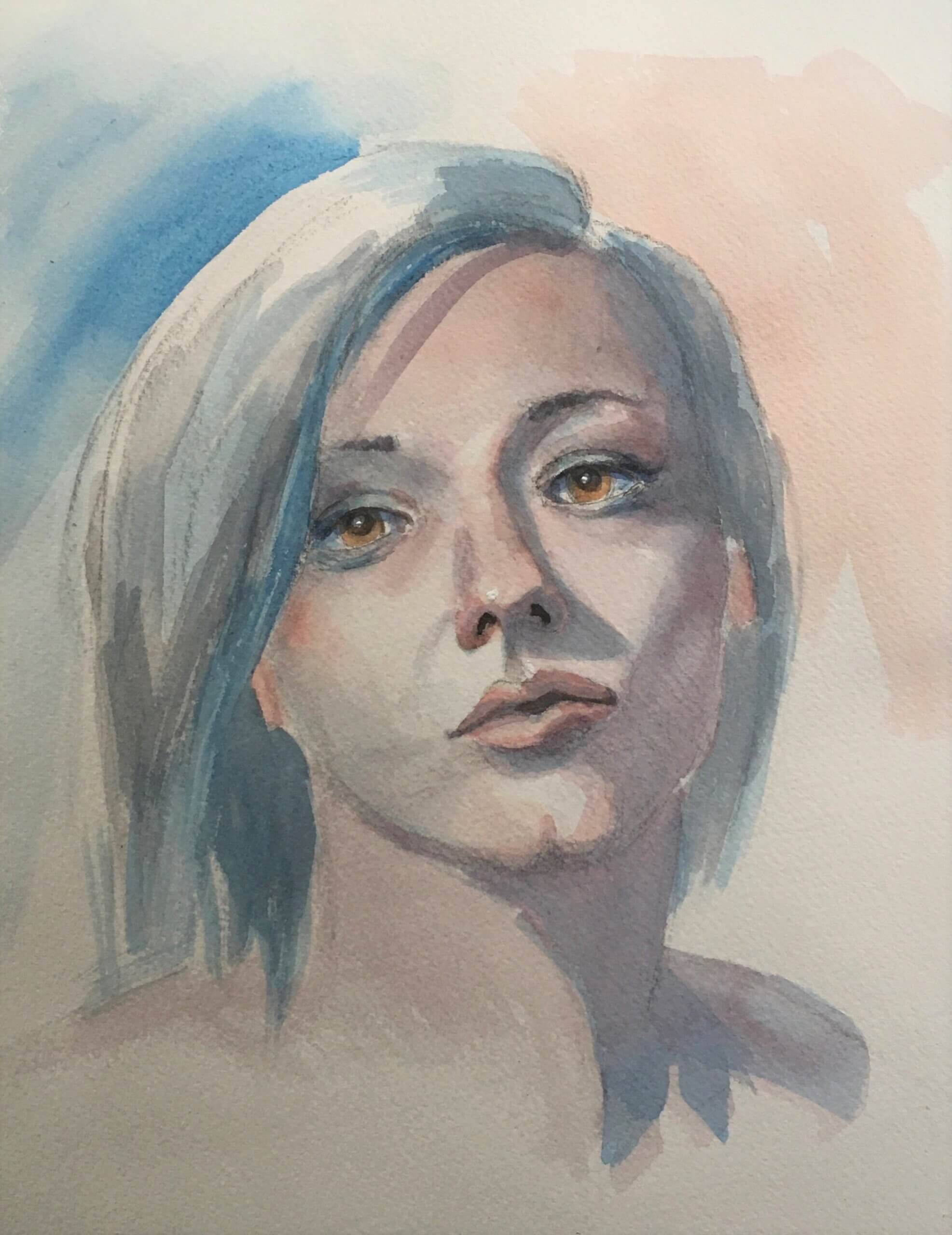 Portrait Sketch (Pencil and Watercolor)
Virtual class with Jim Minet
All levels welcome
Adults and Teens 16+
Fridays, 1:30-3:30 pm
Session 1 – (6 weeks) January 8, 15, 22, 29, February 5, 12
$180 members | $200 non-members
Improve your ability to capture the portrait with graphite pencils and a limited watercolor palette. Observing referene photos, create the structure, proportion, and plains of the human head and face by applying a light wash of watercolor to create the shadows of the face and learn to mix and add flesh tones. Limited supplies are required for this class. including a high quality sketch book, two pencils, a kneaded eraser, and a few tubes of watercolor.  A prerequisite for this class is Watercolor Portraits, but not required.
Pre-registration is required for this Zoom facilitated class.
Participants must have materials for the first day of class.
For inquiries about this class or the materials list, 
please email artclasses@nassaumuseum.org