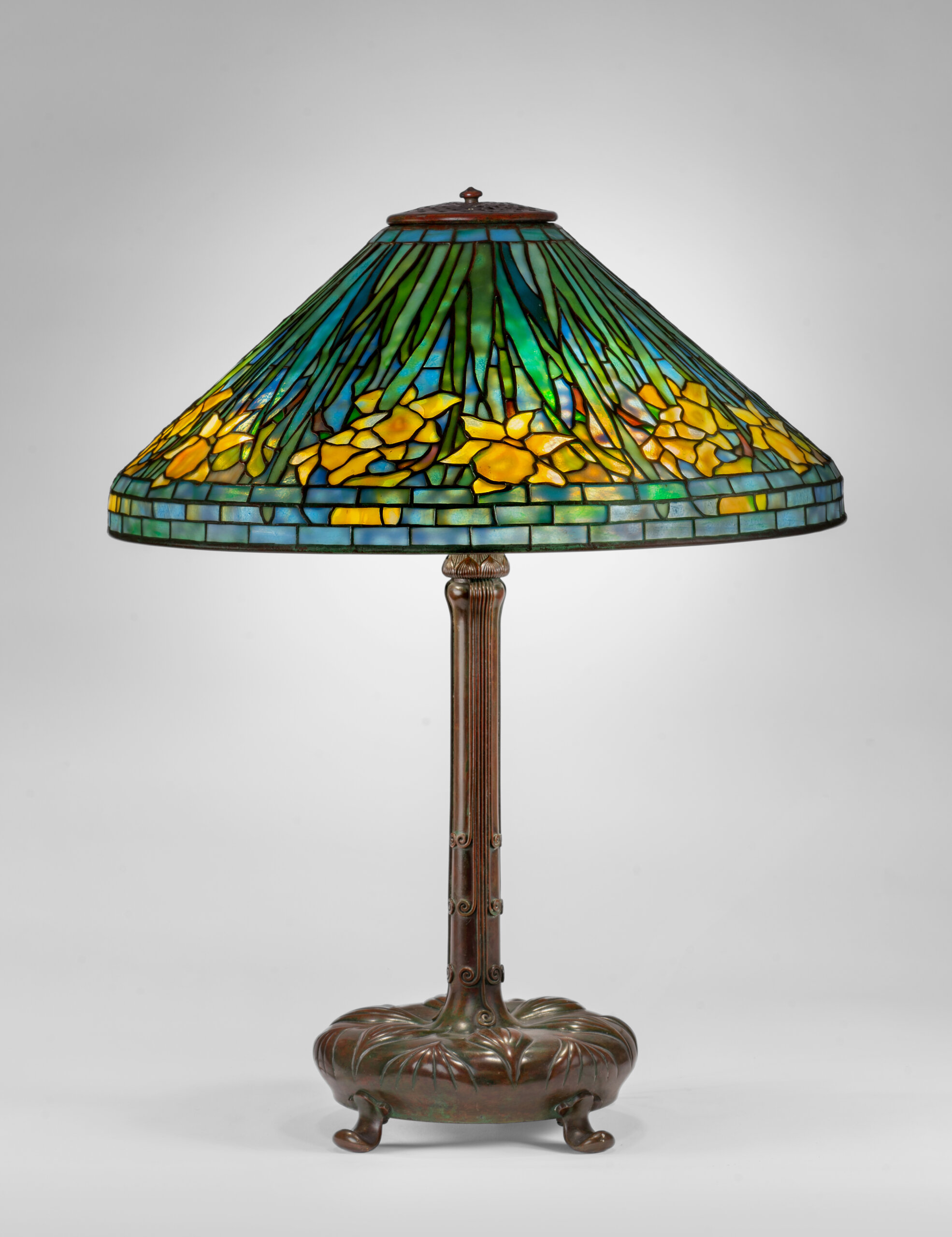 Above: Tiffany Daffodil Library Lamp dated 1905
Below: Gallery image of Tiffany Daffodil Library Lamp at Nassau County Museum of Art, 2021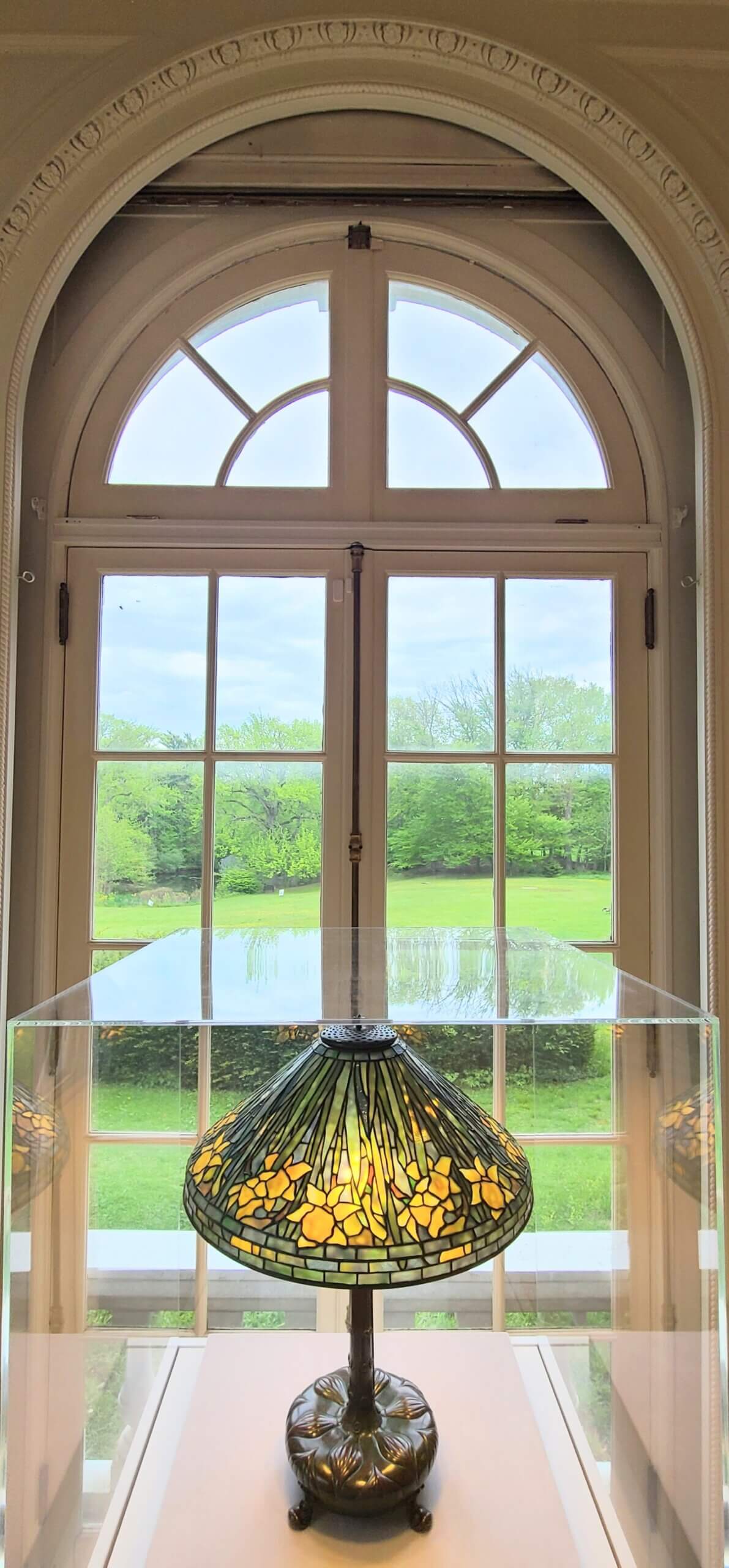 Spotlight on a Tiffany Lamp
A Verbal Description Video
Click here to download a printed copy of the verbal description featured in this video.
Duration: 6 minutes
Cost: Free of charge
This verbal description video provides an opportunity for visitors who are blind, have low vision or are sighted to experience the richness of one of Louis Comfort Tiffany's magnificent stained glass lamps through a vivid, rich verbal description of materials, process and historical context in which the object was created. Daffodil Library Lamp is on view in the Museum's La Belle Époque exhibition from May 8 – November 7, 2021.
Narrator: Laura Lynch, Director of Education
Videographer: Samantha Cocchi
Special thanks to The Neustadt Collection of Tiffany Glass
Nassau County Museum of Art is committed to making our Museum an accessible and welcoming space for all people with disabilities.To learn more about the Museum's access programs and resources for children, teens and adults with ASD Autism Spectrum Disorder (click here) and adults with dementia or memory loss (click here).
This video is made possible by generous support from